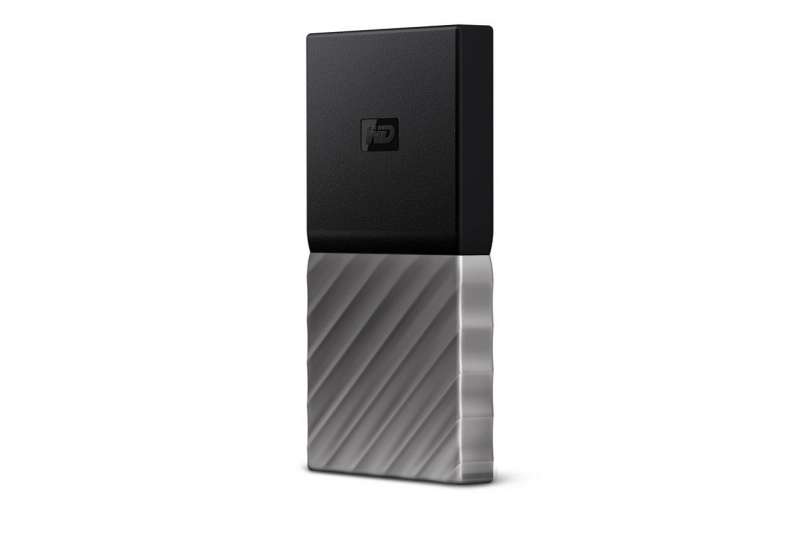 Western Digital has released their first ever external drive powered by SSD technology.
Dubbed the My Passport SSD, the new external SSD features up to 1TB of storage in an ultraportable 1.8 inch x 3.5 inch x 0.39 inch form factor. Thanks to its SSD internals, the drive is capable of performance of up to 515MB/s over USB 3.1 Gen 2 (10Gb/s) and will feature adapters for compatibility with USB Type-A as well as USB Type-C connectors. For peace of mind, the drive also features industry standard AES 256-bit hardware encryption, and is durable enough to withstand a 6.5 foot drop and up to 1500G of force.
The WD My Passport SSD will MSRP at $99.99 for the 256GB, $199 for the 512GB and $399.99 for the 1TB capacity when it hits retail shelves this quarter. More information on the WD My Passport SSD is available at the Western Digital website here.