Samsung Releases Magician 4.0, Data Migration 2.0 Software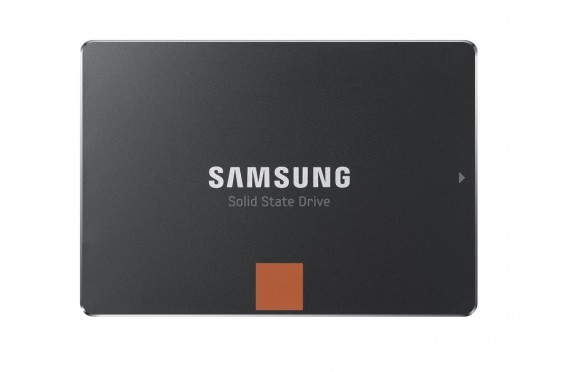 It's been a long time coming, but it seems like Samsung has finally gotten around to releasing the Magician 4.0 and Data Migration 2.0 software, which were promised all the way back in September of last year when the Samsung 840 and Samsung 840 Pro SSDs were launched.
Samsung Magician 4.0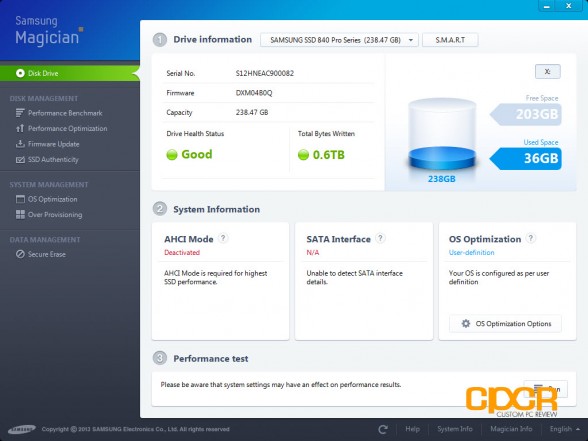 The Samsung Magician 4.0 software is Samsung's latest SSD utility which supports all Samsung SSDs to date. The Magician 4.0 software offers tons of features in an easy to use, redesigned software interface, which at the moment is the most full featured SSD utility on the market. In addition to all the features offered on the Magician 3.0 software, The Magician 4.0 software also features…
New in Magician v.4.0

Redesigned user interface is even easier for new drive owners to use.
Simple, traffic light-style graphics show drives¹ health status and diagnostics.
Total bytes written (TBW) function tracks how much data has been written to the SSD.
At-a-glance configuration information, including SATA interface and AHCI support.
Simpler OS optimization configures SSD for maximum performance, capacity, or reliability.
Authentication feature verifies that SSDs are genuine Samsung products.

Other features

SecureErase function can fully erase data on the drive in less than 1 minute.
Update function confirms that latest firmware is installed from the Samsung website.
Automatic OS optimization for Superfetch/Prefetch, ReadyBoost, and DIPM settings.
Benchmarking application tests performance of the SSD, and other connected devices.
Fully compatible with all previously shipped Samsung SSD drives.
Samsung Data Migration 2.0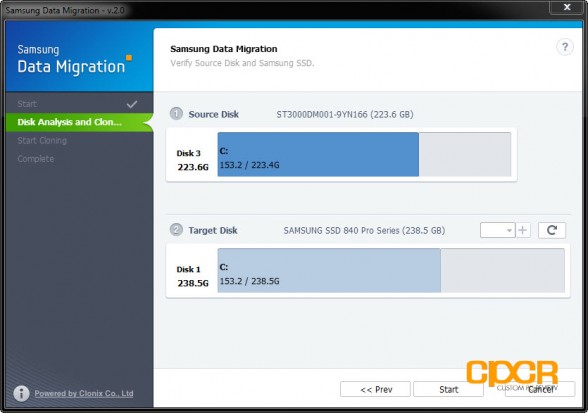 Alongside the Samsung Magician 4.0 update, Samsung has also updated the Data Migration utility to 2.0 although the Data Migration utility has been available for quite some time now, replacing Norton Ghost which was the migration utility of choice up until the release of the Samsung 840/840 Pro. The Samsung Data Migration 2.0 utility allows users to easily perform data migrations in a simple 3 step process yet provides more advanced users the option to choose advanced features to help migrate from either larger disks or smaller disks.
Overall, these two updated software utilities now gives Samsung the most fully featured SSD software package of any consumer SSD vendor to date. Those who own Samsung SSDs and haven't updated to the latest versions of the Magician and Data Migration software may download the utilities free of charge here.