The Best Mesh Wi-Fi Router System of 2017
The Solution to Spotty Home Wi-Fi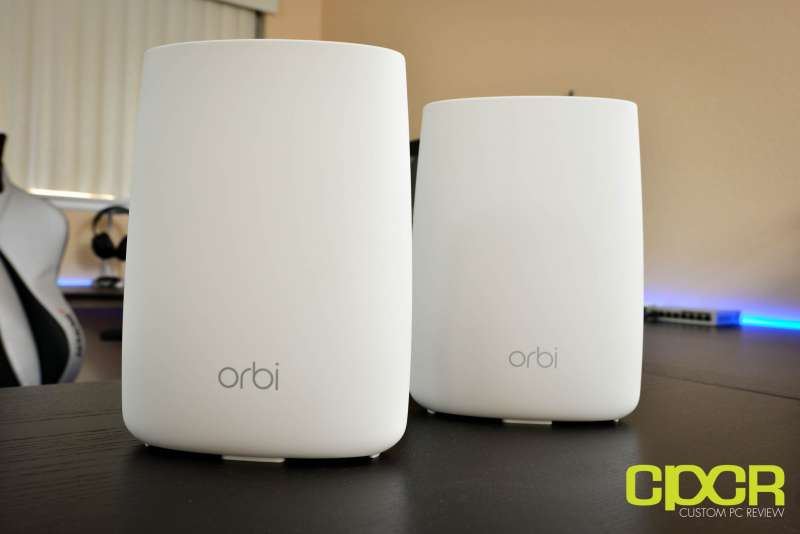 Let's face it. If you live in a moderately sized house or you have a lot of wireless devices, home wireless will suck for you no matter how expensive or how well placed your router is. Up until recently, there were relatively few solutions. One solution was to place Wi-Fi range extenders which would help improve home Wi-Fi coverage. But using Wi-Fi range extenders have significant drawbacks such as the need to use separate SSIDs from the router, meaning clients need to disconnect and reconnecting to the range extender in order to use it, and range extenders typically utilize just one radio on one band which means wireless performance will drop by at least 50% when using a range extender. Another common option is to wire a house to use multiple access points however, this requires wiring a house which obviously isn't ideal.
As a result of traditional home Wi-Fi's shortcomings, manufacturers have recently begun introducing home mesh Wi-Fi systems which have seen great success in solving many of these issues by using technology that has traditionally been used in the enterprise.
What is Mesh Wi-Fi
Mesh Wi-Fi comes from the networking terminology mesh networking which essentially means a network with every member, or node, interconnected to each other. As such, all nodes can communicate with each other and in the event that one of the nodes should fail, traffic can simply be re-routed through another node until the failed node is brought back up again.
Mesh Wi-Fi networks work the same way. Typically, one of the nodes acts as a router and ideally is placed in a central point in the home. Then, mesh nodes are placed close enough to communicate with the router node, but far enough away so that it can cover a portion of the home. Each mesh node then connects to the router node as well as each other wirelessly in order to create a redundant backhaul network. The router along with the mesh nodes will then broadcast Wi-Fi to client devices such as smartphones, laptops, tablets, etc.
What are the Benefits of Mesh Wi-Fi Systems?
The biggest benefit to using a home mesh Wi-Fi system is that it's a simple way to provide seamless network coverage in a home with very little networking experience. Usually, setting up a home mesh Wi-Fi system simply entails plugging in a router node, putting satellite nodes around the house and setting everything up with nothing more than a smartphone.
Mesh Wi-Fi is typically also faster than your average router plus range extender combo because mesh Wi-Fi systems usually feature multiple radios with multiple antennas that communicate with each other. This allows for a faster connection between the nodes which ultimately results in faster connections between the nodes and their client devices.
Seamless wireless hand-off is also a feature that is typically found on mesh Wi-Fi systems, but not on a range extender. When using range extenders, typically multiple SSIDs will be set in a home and those going from one side of the home to another will need to connect to a completely different SSID to connect to the network. With mesh Wi-Fi systems, a single SSID is typically used for all of the nodes which allows seamless, uninterrupted Wi-Fi when moving throughout the house.
Finally for those with larger houses, range is also a big benefit with a mesh Wi-Fi system. Whereas a range extender can only rebroadcast signals from a router, mesh Wi-Fi systems can re-broadcast signals from any mesh node which allows for greater range.
What are the Drawbacks of Mesh Wi-Fi Systems?
The biggest drawback to mesh Wi-Fi systems is the cost. As every mesh node within a mesh Wi-Fi network is practically the same thing as a multi-band router, mesh Wi-Fi systems aren't cheap. Even two-node mesh Wi-Fi systems, will run you at least $250 while three-node systems will run you at least $350. Of course, for those who have long suffered with Wi-Fi deadzones in their homes, this is likely a small price to pay for something that finally works.
The Best Mesh Wi-Fi Router System
Netgear Orbi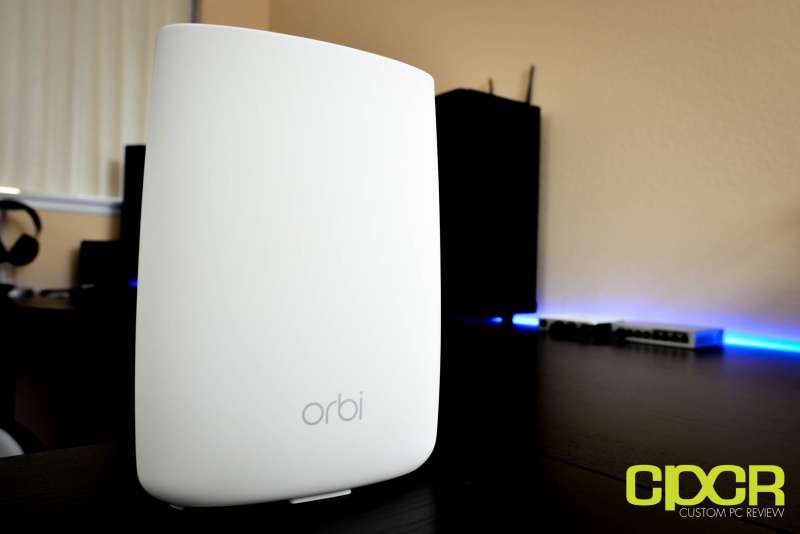 Hands down the best mesh Wi-Fi system we've tested to date is the Netgear Orbi. Unlike other mesh Wi-Fi systems we've tested, the Netgear Orbi features a dedicated 5GHz 4×4 MIMO network backhaul system which has been shown to provide significantly better performance compared to other mesh Wi-Fi systems which generally do not have a dedicated backhaul.
The Netgear Orbi is also quick and easy to setup and is much more flexible compared to other mesh Wi-Fi systems as it can be configured using multiple methods including a web browser or smartphone app. Of the mesh Wi-Fi systems on the market, the Netgear Orbi also has quite a bit more advanced features than the rest including
The Netgear Orbi is currently available at Amazon. Check out our full in-depth review of the Netgear Orbi here.
Runner-Up: Eero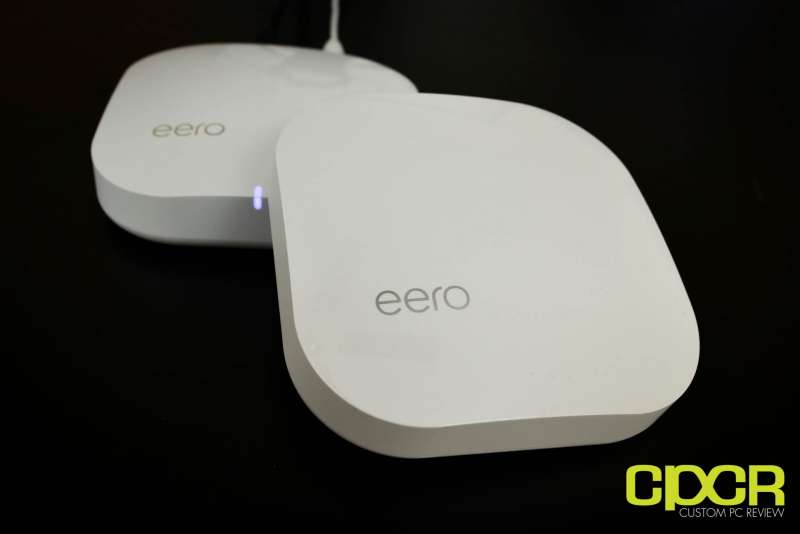 The runner up for the best mesh Wi-Fi system is the Eero. While the Eero wasn't the fastest mesh Wi-Fi system or the most full featured, Eero stands out as it had one of the easiest to use systems that's so easy your parents could probably figure it out.
The Eero also stood out with great performance despite having just two radios paired with a 2×2 MIMO antenna setup. While this is a testament to the capabilities of Eero's engineering team, the Eero is ultimately limited by its internal hardware which is much weaker compared to the Netgear Orbi which was able to leapfrog the Eero in terms of performance.
The Eero is currently available at Amazon. Check out our full in-depth review of the Eero here.
Questions?
Question about why we chose X and not Y? Ask us in our community forums! All you have to do is visit our forums, register, and post in the appropriate section! If you'd like more immediate help, feel free to swing by our community Discord channel.
Also don't forget to join us on Facebook, Twitter, Google Plus, or YouTube to be updated on the latest news, reviews, tutorials, custom computer builds, and more!
Last updated: March 2017