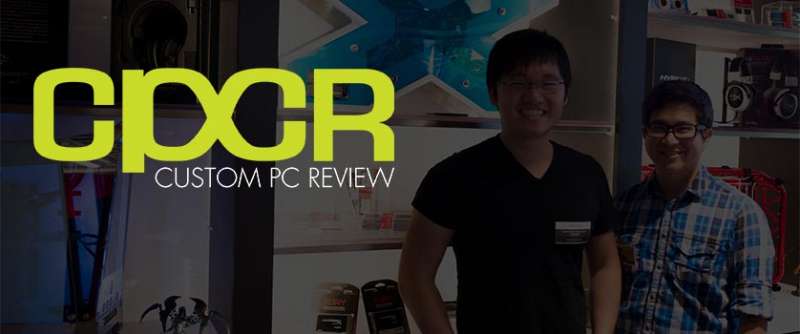 Custom PC Review is a premium online technology website dedicated to serving the technology enthusiast community. Founded back in 2012, Custom PC Review provides its audience the latest news and most in-depth reviews on the latest and greatest technological innovations on the market. Over the course of our existence, we've covered everything from solid state drives to mobile devices, to gaming chairs and everything in-between.
Be sure to visit our contact us page if you'd like to speak with us and be sure to follow us on Facebook, Twitter, Google Plus, or YouTube to be updated on the latest news, reviews, tutorials, computer builds, and more! If you'd like to chat with us, be sure to drop by our community Discord!
Editorial Staff Contact: [email protected]
Product Reviews Contact: [email protected]
Meet the Staff
Sam Chen
Managing Editor

What do you do here?
Being the Founder and Editor-in-Chief of an independent technology website, I'm pretty much the do everything guy. Yup. I think that mostly sums it up.
How did you get into tech?
Growing up in Southern California in the 90's, I caught the PC building bug when I was 9 after being convinced by a CompUSA ad that I needed a new AGP graphics card, which unbeknownst to me at the time would not fit into an old school PCI slot. Ever since then, I've been building PCs, troubleshooting them, worked IT for a major university, and even started a website dedicated to technology.
Favorite piece of technology? 
Macbook Pro, of course! (Just kidding!) I think I'd have to say the SSD. Looking back on the HDD days, I don't even know how I survived.
What else?
You can find my full biography here.
Tom Li
Assistant Editor

What do you do here?
I'm the office maniac who thinks everything is way funnier than they actually are. I also hold the record for ruining the most PCs, a few by fire. When I'm not being a complete boss, I cover news, features, guides, and reviews.
How did you get into tech?
I discovered my passion for tech in 2007 when I picked up the PC Building Bible by PC Gamer. Back then, I wasn't even able to tell the difference between a graphics card and an HDD. After building my first PC and discovering the universe of technical marvel that went into every single component, I knew I had found my calling.
I later picked up a few courses for programming and became a freelance web developer for a year. It was fun having my brain turned to mush with code, but nothing proved more rewarding than writing about the next best tech trend.
Favorite piece of technology?
Credit cards, especially YOUR credit cards.
What else?
If I've made a glaring mistake in my article because I wrote it at 4:02 am, or you just need someone to yell at, shoot me a message at [email protected]. You can also find my full biography here.
You can also connect with me on LinkedIn.
Manufacturers, Vendors and PR Agencies: If you're sending us hardware, please contact Sam Chen at [email protected] before shipping. Thank you!