SteelSeries Sensei Fnatic Gaming Mouse Review
Navigation:
SteelSeries Sensei Fnatic Conclusions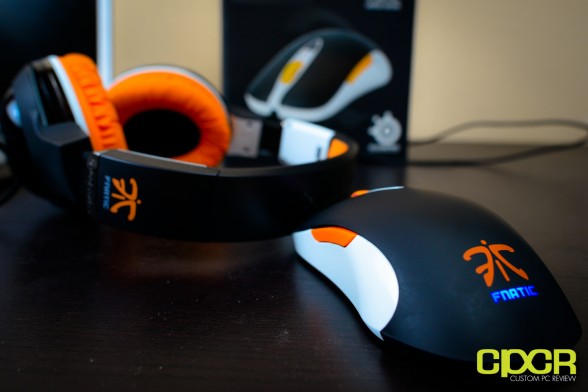 Overall, the Sensei Fnatic is an excellent performer and once again, I can see why Fnatic chose the Sensei as their endorsed gaming mouse of choice. The mini LCD screen at the bottom of the mouse provides instant access to all the core settings of the mouse without a driver. This is extremely important especially for the professional gamers out there as many of you know a lot of professional gaming tournaments disallow installation of driver software on tournament computers. With the Sensei or Sensei Fnatic, this isn't an issue as all settings are not only saved onto the mouse, but up to 5 different profiles may be saved, which means you'll have the exact settings you want for practically every game you play.
Additionally, SteelSeries has included a couple features on the Sensei Fnatic that surprisingly helps your game as well. For example, what would normally happen to me in FPS games such as Battlefield 3 with other gaming mice is that whenever I zoom in into the scope, the smallest movements in my hand would result in jitter on-screen, which throws off my aiming quite a bit.  This has been a huge frustration for me for a long time and partially why I prefer playing FPS games with mice that include sniper buttons. Knowing this didn't exist on the Sensei, I was a bit bummed until I enabled the ExactAim function. I found this function (setting 3) to be extremely useful and possibly even superior to DPI switching or DPI shifting. The reason is that it works automatically and it accommodates all scope types, whether it be a sniper scope or a red dot sight. Whereas most gaming mice have gimmicky functions, ExactAim actually stood out as something that really does put you at an "unfair" advantage. That's much more than I say can about most so called "gaming mice" on the market.
The Avago ADNS-9500 Sensor was overall just OK. It was stable all the way up to 5700CPI and it gets a little jittery here, but not enough to interfere too much. The DCPI technology doubles the max CPI to 11,700 CPI, but it becomes unusable at this point. Although this may bring tears to some simply because it's a imperfect function,I highly doubt anyone will need this high of a CPI. The sensor does also exhibit a fair bit of acceleration, so if you're a twitchy FPS gamer, this might not be for you. I would definitely be interested in seeing SteelSeries include the Avago ADNS-9800 sensor on the Sensei as it does cut down on the acceleration a fair bit.
Comfort is top-notch on the Sensei Fnatic as well. I was a little skeptical at first when the box informed me that it will fit to any grip style. But that speck of skepticism was swept right out of the door as soon as I placed my hand on it. Palm grip is extremely comfortable, and claw grip is similarly pleasant. The grippy rubber top layer definitely seems like a big improvement over the original chrome shell which according to many reviewers is slippery. All buttons on the mouse are effortless to press and felt responsive. The scroll wheel is easy to scroll and is whisper quiet.
There are, however, a couple of minor flaws with the Sensei Fnatic and it's mainly just the actuating force on the scroll wheel click along with the side buttons. They're quite light and I've accidentally hit it a couple of times scrolling through documents or picking up the mouse. This isn't a huge concern as you do get used to it, but during that time I found it to be a bit frustrating. The other issue of course is the acceleration with the Avago ADNS-9500 sensor as I mentioned earlier. It's a real buzz kill in games like CS 1.6 or Left for Dead 2.
Then there's the price. Currently available on Amazon for $99.92, the SteelSeries Sensei Fnatic is definitely not for those with shallow pockets, but being SteelSeries' top of the line gaming mouse, an endorsed product, and with the sheer amount of features SteelSeries has crammed in, I had the feeling the mouse wasn't going to be cheap. That said, the original SteelSeries Sensei which includes all the core features of the Sensei Fnatic is currently going for $78.49, which is ~$20 cheaper than the Sensei Fnatic. For a top of the line gaming mouse, I think $78 is alright. The competition includes the Razer Taipan ($79.99), Zowie Gear AM-GS ($49.99) and SteelSeries Kana ($49.95).
Bottom Line
Those who frequently play in professional gaming tournaments and/or go to local cyber cafes for some gaming action, the ability to control every aspect of the Sensei Fnatic right on the mouse itself is worth every penny.
The SteelSeries Sensei Fnatic Laser Gaming Mouse is not perfect, but it's about as close as it gets. If you don't mind the ambidextrous design (or prefer it) and can afford the high pricetag, you will truly find this mouse to be the Sensei to all other mice. Highly Recommended!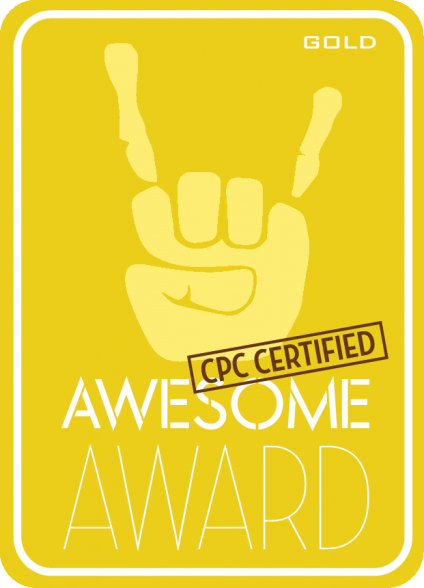 Special thanks to SteelSeries for making this review possible!
The SteelSeries Sensei Fnatic and the SteelSeries Sensei is currently available on Amazon.