SteelSeries Sensei Fnatic Gaming Mouse Review
Navigation:
A Closer Look at the SteelSeries Sensei Fnatic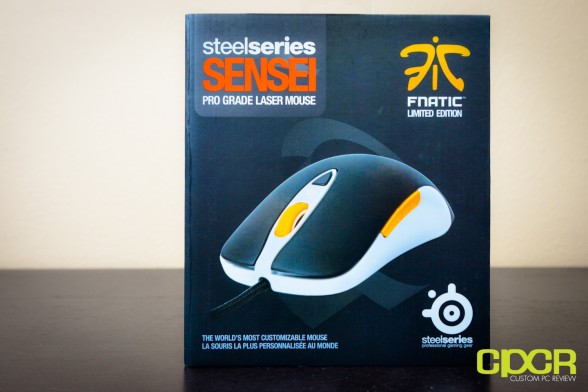 The SteelSeries Sensei Fnatic comes in the standard SteelSeries mouse box with a large image of the product on the front cover. At the top right corner, we get the Fnatic logo prominently displayed showing their endorsement of the product.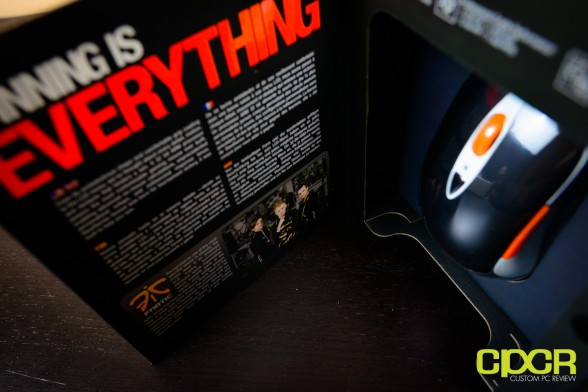 The box opens up to show the mouse through a plastic window on the right. On the left, we get some features and marketing spiel on why you should buy the SteelSeries Sensei Fnatic. There's also a little bio on the bottom of the left side telling us who Fnatic is just in case you bought the mouse for the visual appeal.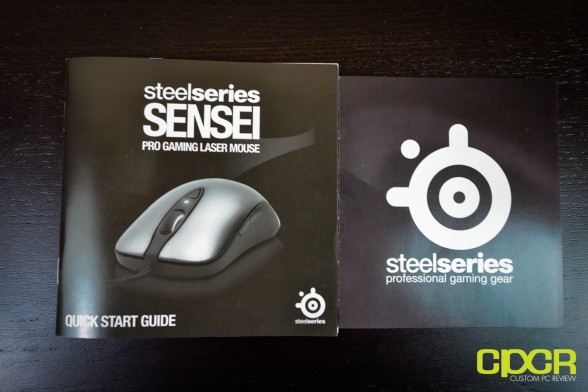 The SteelSeries Sensei Fnatic comes with an instruction booklet of the original Sensei. Additionally, we also get that good old SteelSeries product catalogue to ensure you buy more stuff.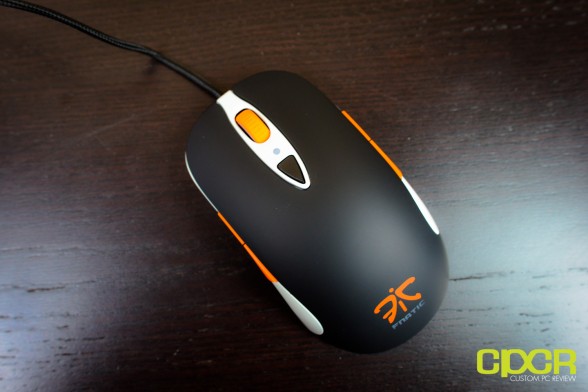 Unlike the original SteelSeries Sensei, the SteelSeries Sensei Fnatic receives a rubberized coating up top. It looks more professional and is a lot more grippy than its chrome predecessor.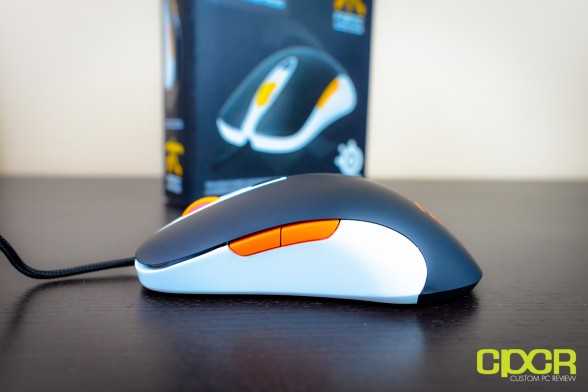 There are two side buttons on either side of the mouse as a part of the ambidextrous design.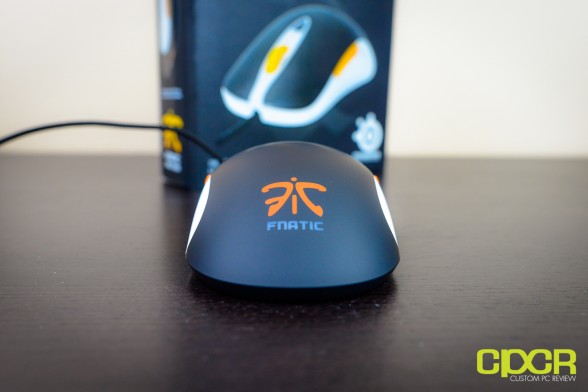 The Fnatic symbol replaces the SteelSeries logo found on the original Sensei. The backside has ample of space for palm grip users.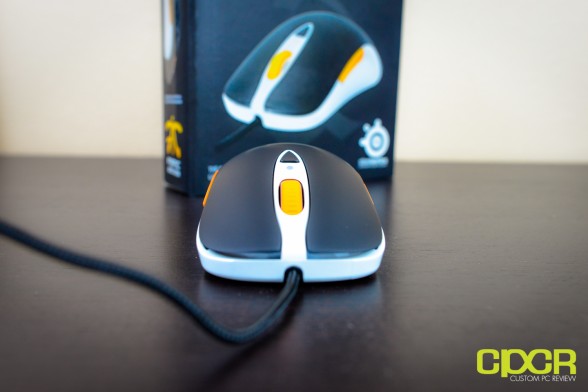 The front of the mouse is home to the left and right clicks and the scroll wheel. The triangle button behind the scroll wheel is the DPI switch button if you tap it, and it also doubles up to activate the bottom display menu button if you hold it down for a couple of seconds.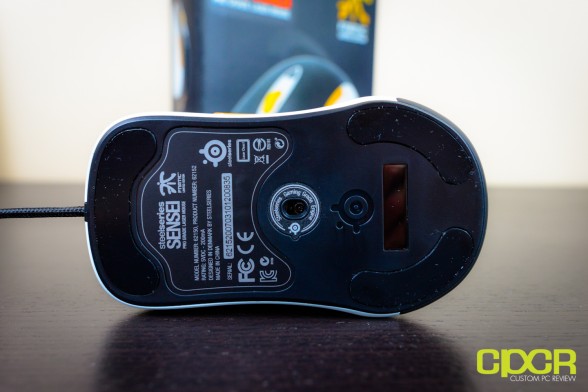 The bottom of the mouse houses the Avago ADNS-9500 Sensor, the 3 mouse feet crafted out of UPE material, and the LCD display.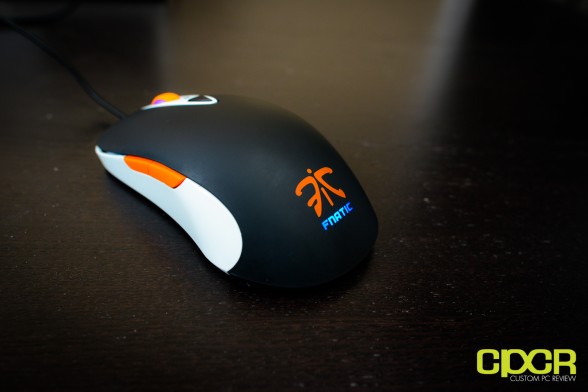 Once plugged in, the Fnatic logo and the scroll wheel lights up. Through the software utility you may choose between 16.8 million different colors. Additionally, the CPI indicator button lights up as well when activated.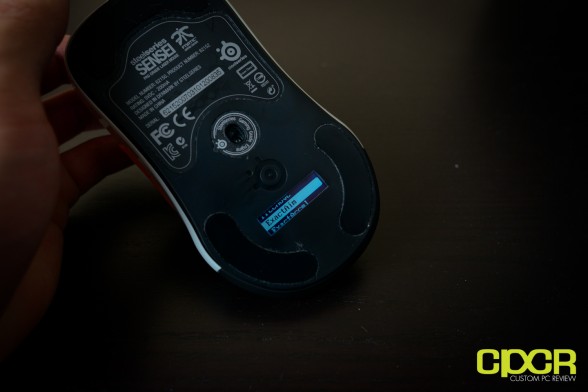 The LCD display allows the user to change all the core settings right from the mouse without the need of a driver. Simply hold the triangle button behind the scroll wheel and use the scroll wheel to move through the options. To select a setting, press the scroll wheel. To adjust its values, simply move the scroll wheel up and down. Awesome…