SanDisk Extreme 240GB SSD Review
Navigation:
A Closer Look at the SanDisk Extreme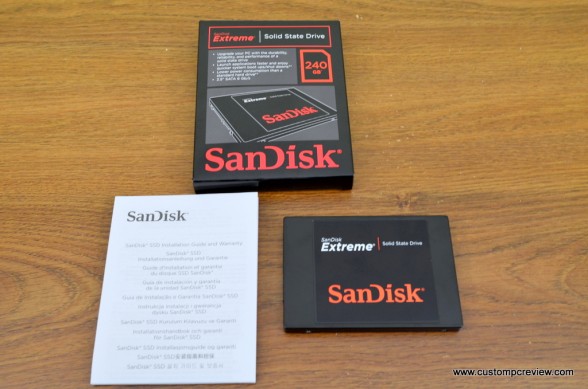 As with most SSDs on the market, there isn't much that comes included with the SSD. The box, the manual, and the SSD itself is pretty much it.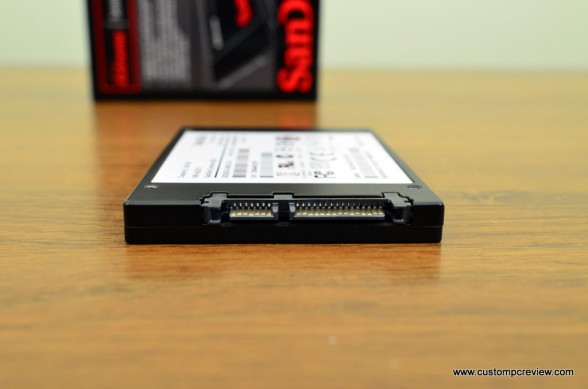 Here in its usual spot, we see the SATA 3 6Gb/s interface along with a SATA power connector.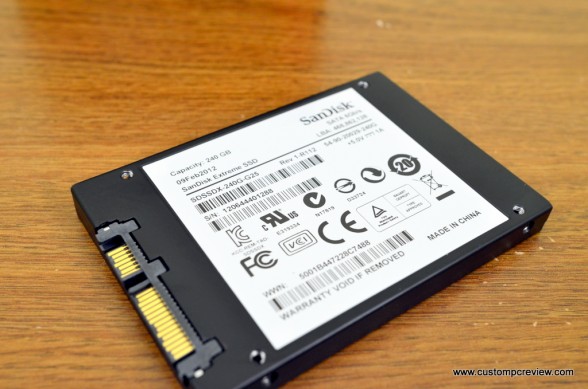 The back of the SSD with some information about the SSD. Don't remove the sticker, otherwise your "WARRANTY VOID IF REMOVED".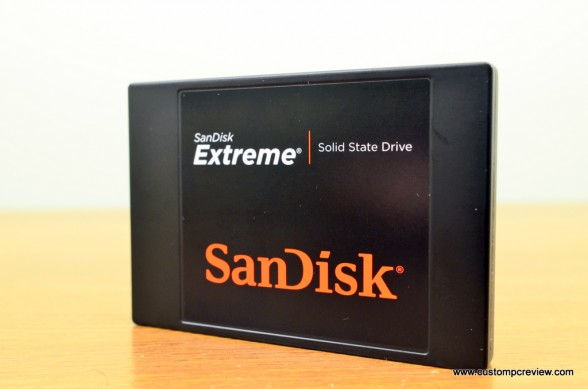 The enclosure is completely metal, which shows SanDisk's dedication to quality. The front side sticker blends with the black color scheme very well.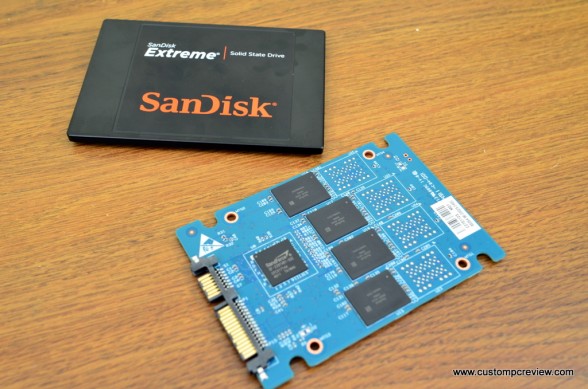 Here we did some warranty voiding action to show you what's inside.  On one side of the PCB we can see 4 modules of 32GB NAND chips along with the SandForce SF-2281 chip to the left.
The back side of the PCB houses the other 4 NAND modules.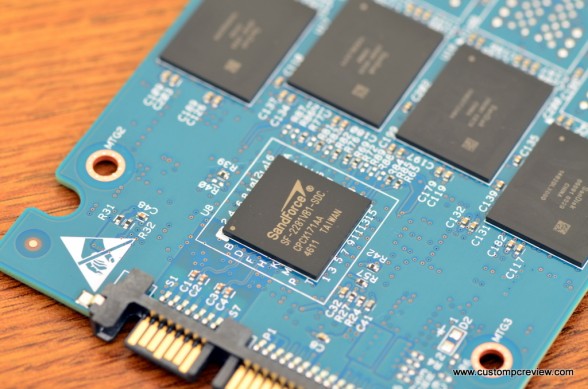 Here we can see the SandForce SF-2281 controller in all its glory.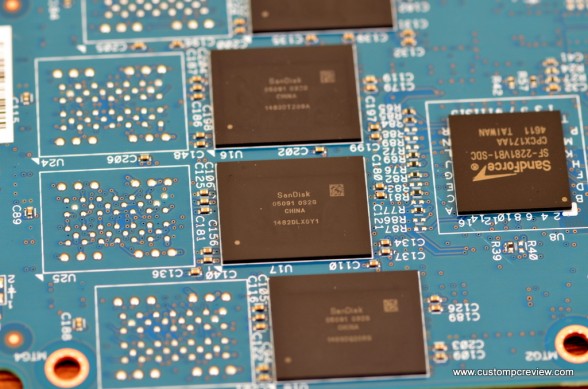 Here's a closer look of one of the NAND chips. Note how all the NAND modules are branded with SanDisk. This definitely leads me to believe that these chips are SanDisk produced (as they do own a foundry with Toshiba) and that these are probably handpicked for this SSD. Additionally, with SanDisk knowing which specific NAND chips will be going into their SSDs, they're also able to customize their firmware specifically for this SSD, which should in theory mean higher performance.