Samsung 840 Pro Series 256GB SSD Review
Navigation:
Samsung 840 Pro Series 256GB Conclusions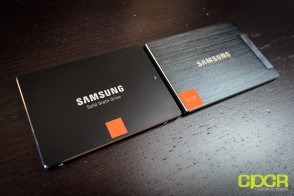 So for those who don't want to read the entire spiel, let me summarize what's coming up. The original Samsung 830 had reliability on its side and was slightly behind on performance, but now with the Samsung 840 Pro, it has both reliability and high performance on its side. This is pretty much all you could really ask for in a SSD and this is what makes the Samsung 840 Pro such an awesome product. End of story. Go buy it when it comes in October.
For those interested in reading the enire spiel, here goes. Performance wise, the Samsung 840 Pro is a champ. It's capable of upwards of 500MB/s incompressible sequential reads and sequential writes, which is pretty much where the SATA 3 6Gb/s interface is going to max out at. More importantly, it's also capable of extremely fast random (small file) reads/writes, which will make typical daily use on the SSD very, very snappy. Samsung has put a lot of focus into random read/write performance, and the benchmarking results very accurately reflect their efforts. With double the random read/write performance of the Samsung 830, the performance difference will be felt in day to day operations.  While the perceived performance increase won't be anywhere near as dramatic as the difference between a traditional hard drive and a SSD, it will be there. One thing to consider is that the Samsung 840 Pro is capable of maintaining this level of performance no matter if the data is compressible or not. When picking drives, one that is capable of consistent performance irregardless of data type is always preferable to one that will drop in performance as soon as incompresible data is introduced.
Design is once again excellent with the Samsung 840 Pro as it seems like Samsung hasn't really changed all that much in this regard. On the exterior, the 840 Pro's casing is slightly less impressive as Samsung has gone with the "sandblasted" smooth metal finish rather than the "hairline" brushed finish, but then gain who cares. Most of us probably aren't even going to see the SSD in a typical computer case or in a notebook anyway. On the interior, the major difference is that Samsung has removed the thermal pads that were included with the Samsung 830. I can't say for certain if this will be an issue or not in extra hot environments, but it shouldn't be an issue especially with the drive now consuming only an estimated 0.068w at load.
Update 09/30/12 – Power consumption testing may be found on the Samsung 840 250GB review here.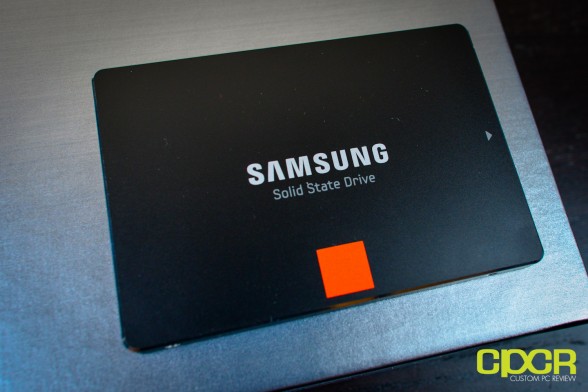 Pricing on the Samsung 840 Pro is expected to be around $99.99 for 64GB, $149.99 for 128GB, $269.99 for 256GB, and $599.99 for 512GB and the official release timeframe is set for October of this year. Looking at the performance, I definitely expected that the drive would arrive in the upper tier in terms of pricing and it is, but this isn't too bad considering this is the "list price". For reference, the older Samsung 830 256GB launched at around $322, the OCZ Vertex 4 256GB launched at around $280, and the Intel 520 240GB launched at around $300.  None of these drives are currently anywhere near their list prices and I'm fairly confident that the Samsung 840 Pro will likely begin hit that sub $1/GB barrier which should make the Samsung 840 Pro the drive to watch out for in the coming months.
Update 11/20/12 – Samsung 840 Pro's are now available. Retail pricing as of 11/20/12 in the chart below.
| | | | | |
| --- | --- | --- | --- | --- |
| Manufacturer | Samsung | Samsung | Samsung | Samsung |
| Model | 840 Pro | 840 Pro | 840 Pro | 840 Pro |
| Capacity | 64 GB | 128 GB | 256 GB | 512 GB |
| Street Price | $109.99 | $139.49 | $256.49 | $607.85 |
| Price/GB | $1.72 | $1.09 | $1.00 | $1.19 |
| Check Price | Click Here | Click Here | Click Here | Click Here |
Warranty on the Samsung 840 Pro is a full 5 years, which is a warranty period that only certain high end Intel and OCZ SSDs carry. It's a rare thing, and I think it speaks volumes as to what kind of reliability one can expect from a drive so it's definitely nice to see that Samsung has finally jump on the bandwagon with this one. Despite all the testing, validation, positive long term reviews, etc. of an SSD's reliability, it's always nice to have a 5 year warranty to fall on just in the case something goes wrong.
Bottom Line
The Samsung 840 Pro 256GB SSD not only looks good, it's one of the fastest drives on the market, it's reliable, and it's not priced too exorbitantly either. Looks like Samsung has pulled all the stops on the 840 Pro and it's definitely a very worthy successor to the Samsung 830. Highly recommended!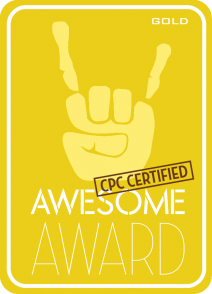 Special thanks to Samsung for making this review possible!
Don't forget to check out our review for the Samsung 840 250GB!