Samsung 840 Pro Series 256GB SSD Review
Navigation:
Samsung 840 Pro Series 256GB Performance
Anvil Storage Utilities
Anvil Storage Utilities is an excellent all around benchmark for testing many different functions of SSD performance. For our purposes, we ran the benchmark through both 0 fill mode (compressible data) on the left and 100% compression (incompressible data) on the right.
Anvil Storage Utilities simply confirms what we've been seeing so far in all the other benchmarks. Top performing sequential reads/writes, top performing random reads/writes, and more record breaking scores here as well.
PC Mark 7
The PC Mark 7 storage test tests the SSD under many different real world tests such as gaming, video editing, etc. This is most representative of the SSD's performance under real world situations and therefore is the only benchmark used for comparison between different SSDs.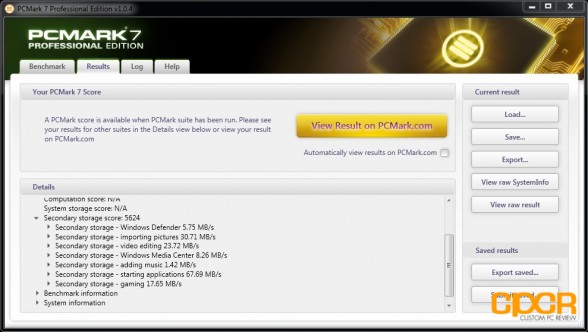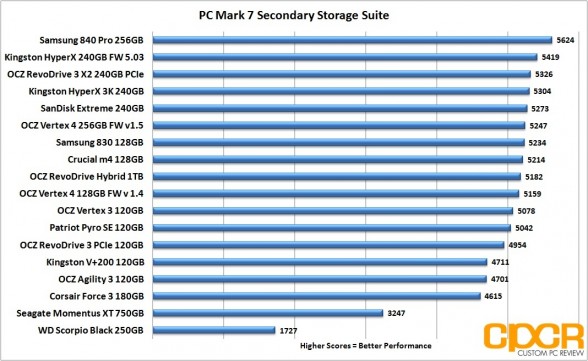 In PC Mark 7, the Samsung 840 Pro again dominated every other SSD tested so far coming in with a total score of 5624 points. This is over 200 points faster than the next closest drive in terms of performance. This is without a doubt due to the Samsung 840 Pro's superior capability when working with random data as well as incompressible data.