Samsung 840 Pro Series 256GB SSD Review
Navigation:
A Closer Look at the Samsung 840 Pro 256GB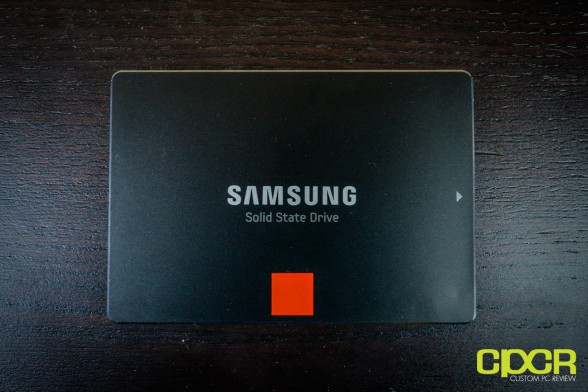 Since I only received the bare Samsung 840 Pro SSD, we'll only be taking a look at the bare drive itself. The Samsung 840 Pro is expected to be sold in bare drive form or by bulk, which is mostly for system integrators. As expected, the Samsung 840 is an amazing looking SSD with a nice smooth metal finish they're calling the "sandblasted" finish. This is slightly different from what we saw on the Samsung 830, which had the "hairline" finish which is more of a brushed aluminum finish. That said, both drives look awesome either way. Also with this drive, Samsung has moved the little orange square from the bottom left to the bottom center of the drive and has also ditched the capacity branding as well.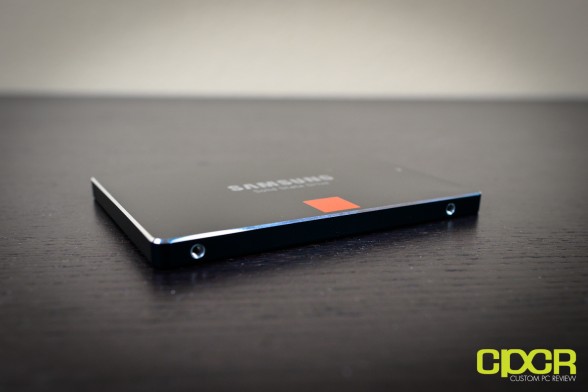 The drive includes both the standard side mounting and bottom mounting holes. Additionally, like the Samsung 830, the Samsung 840 will come in the 7mm form factor which will allow it to be compatible with thinner laptops. While not included with my sample, the SSD should come with a 2mm riser which will make it compatible with notebooks that only have slots for 9mm drives. (Don't quote me on this one, I'll know more once more details are released)
Update 09/30/12 – The Samsung 840 Pro will not come with risers. The retail edition of the drive will only come with a software disk and some documentation. Currently, Samsung has no plans to offer a desktop/notebook kit. Those purchasing the Samsung 840 however, may purchase the desktop/laptop kit edition, which will cost an additional $20 premium over the bare drive, but will include accessories such as the riser.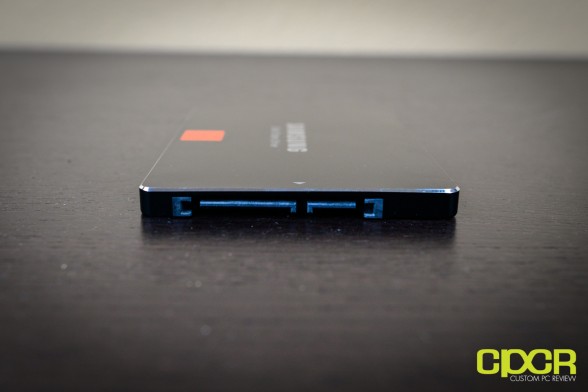 Here's a look at the connectivity options on the Samsung 840 Pro. As expected, we've got a SATA 3 6Gb/s port along with the SATA power port in its usual location. Nothing special here.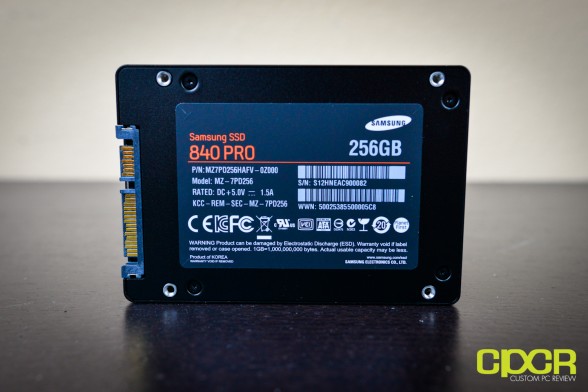 Finally, let's also take a look at the bottom of the SSD. Here we finally get an indication that this is a 256GB Samsung 840 Pro SSD. Additionally, there's also some more details on the model, serial number, etc as well. One additional notable difference here is that the SSD is put together via pentalobe screws rather than clips now. It's still painfully difficult to open…