Samsung 840 250GB SSD Review
Navigation:
Samsung 840 Software
Along with the launch of the Samsung 840 and 840 Pro, Samsung will be bundling some brand new software as well.
Samsung Data Migration Tool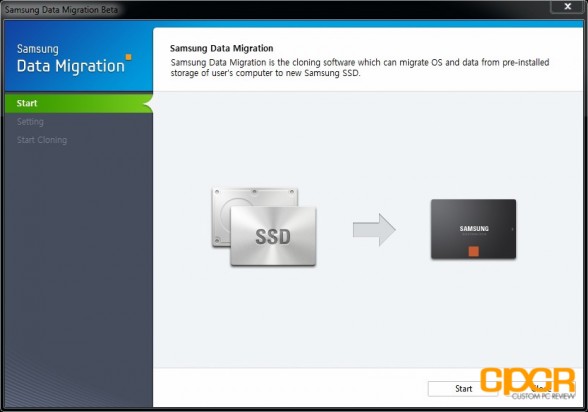 The first piece of software is the new Samsung Data Migration Tool. Samsung previously bundled Norton Ghost with the 830, but starting with the 840 and 840 Pro, Samsung will be rolling out their own utility for data migration. Here's a first look at a beta edition of the new software.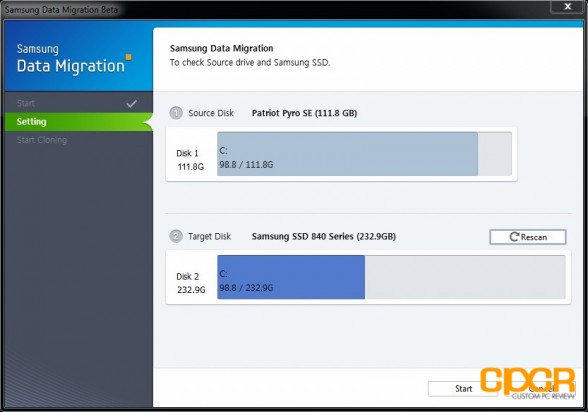 The Samsung Data Migration utility will be compatible with any Samsung SSD such as the 470, 830, 840, 840 Pro, etc. As you can see here, the interface here is very clean, simple, and easy to use. Samsung has made it so that their utility is fully compatible with migrating from larger source drives or smaller source drives as well.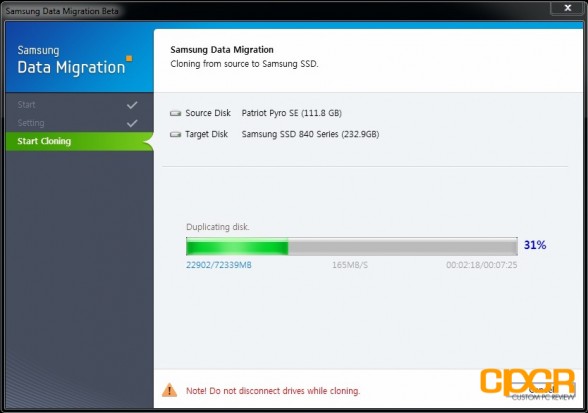 Hitting the start button, the migration utility automatically begins duplicating the disk. Drives may be connected and duplicated via the USB or SATA interface.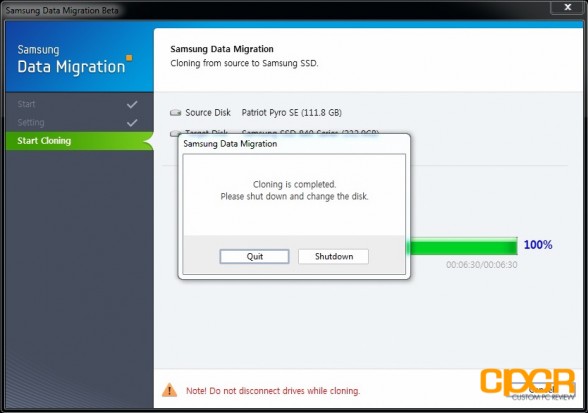 Once drive duplication is complete, the software utility reminds you to change the disk and prompts a shutdown as well. This is probably the easiest software I've worked with and I'd like to give Samsung a big thumbs up in this regard.
Samsung Magician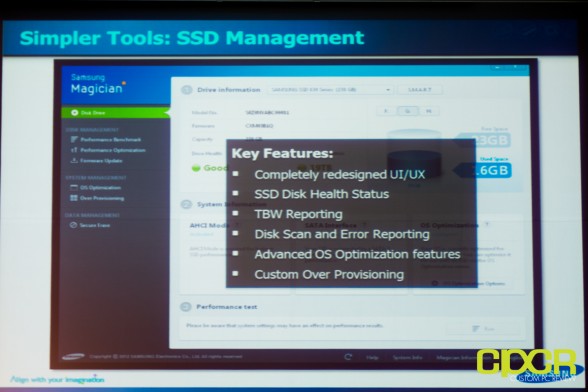 The second piece of software is the updated Samsung Magician software, which at the time of publishing is not available. This was shown at the Samsung SSD Global Summit and overall it looks like a significant improvement over the already awesome Magician v3.xx software bundled with the Samsung 830. This should also give users access to the 256-bit AES encryption feature with the 840 and 840 Pro, which should be very useful for those with sensitive data.