Samsung 840 250GB SSD Review
Navigation:
Samsung 840 250GB Performance
Anvil Storage Utilities
Anvil Storage Utilities is an excellent all around benchmark for testing many different functions of SSD performance. For our purposes, we ran the benchmark through both 0 fill mode (compressible data) on the left and 100% compression (incompressible data) on the right.
Here again, we get a mirror of what we've previously seen with other benchmarks. What's interesting here is that the Samsung 840 has slightly increased response times across the board when compared to the Samsung 840 Pro. Samsung estimates the TLC NAND used on the 840 to be ~50% slower than the MLC NAND used on the 840 Pro, so this makes sense.
PC Mark 7
The PC Mark 7 storage test tests the SSD under many different real world tests such as gaming, video editing, etc. This is most representative of the SSD's performance under real world situations and therefore is the only benchmark used for comparison between different SSDs.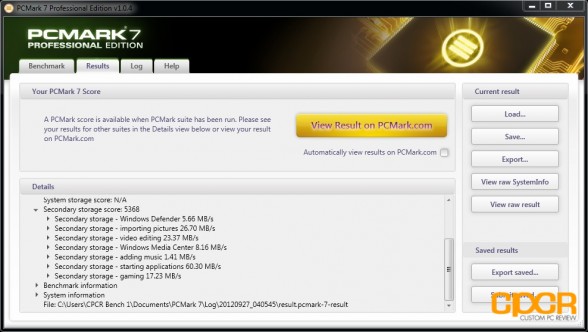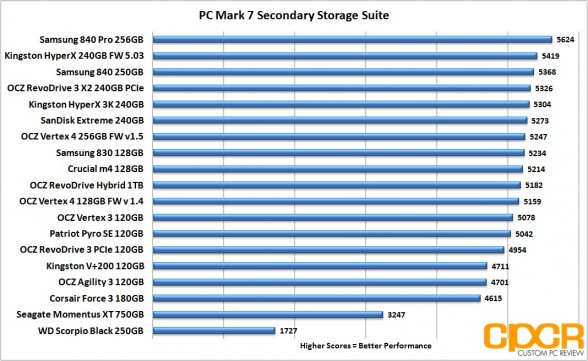 In PC Mark 7, the Samsung 840 250GB did quite an admirable job beating out most SSDs in this benchmark, falling in behind only to the Samsung 840 Pro and the Kingston HyperX 240GB. The reason for this is because while the Samsung 840 doesn't have the highest sequential writes on the market, it's capable of very fast 4K reads and writes, which is what's most stressed in PC Mark 7.