Samsung 840 250GB SSD Review
Navigation:
Ivy Bridge Test Bench
Special thanks to Gigabyte, Kingston, and HSPC for sponsoring our test bench!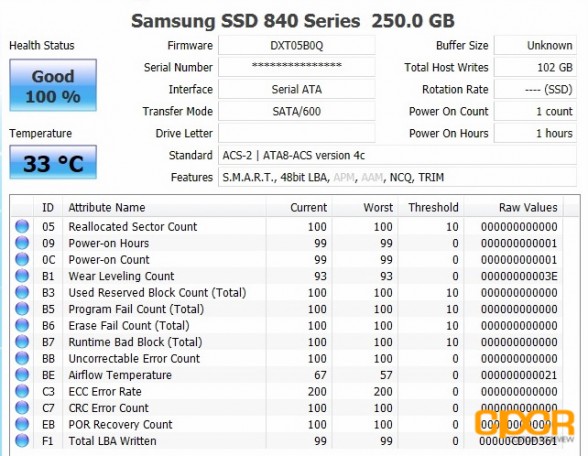 Samsung 840 250GB Performance
ATTO Disk Benchmark v2.46
ATTO Disk Benchmark is one of the industry's oldest and most popular benchmarks for testing disk read/write speeds. This benchmarks allows read and write testing using predefined block sizes and gives us a good idea of read/write speeds with different sized files. Most SSD manufacturers these days prefer using this benchmark when advertising SSDs as it tests using compressible data, which tends to yield better performance.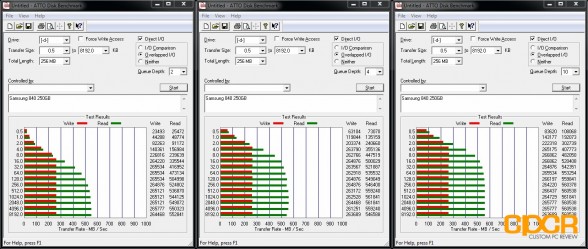 Kicking off here with ATTO Disk Benchmark, performance here isn't very impressive when compared to the current stock of SSDs on the market. Sequential reads are superb, topping out at about 560 MB/s, which is right about where the SATA 3 interface tops out whereas sequential writes top out at around a paltry 266 MB/s.
With 500+MB/s sequential reads and 500+MB/s sequential writes being so commonplace these days, the 266 MB/s sequential writes does seem a bit sluggish at this point. That said, sequential reads and writes aren't the whole story, so let's continue…