Samsung 830 Revisited: 256GB SSD Review
Navigation:
Samsung 830 256GB Conclusions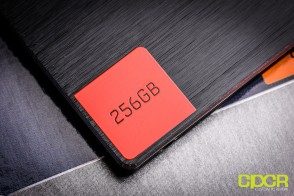 Since I've already reviewed the Samsung 830 128GB, I'll be mostly talking about the performance and pricing when it comes to the Samsung 830 256GB. Those interested in more details about the Samsung 830, be sure to check out the Samsung 830 128GB SSD review here.
So, let's talk about performance for a minute then. What's the major difference with the 256GB Samsung 830? Well, it's going to be the write speeds. With the 256GB Samsung 830, you'll be looking at around a 100MB/s increase in sequential write performance as well as smaller increases in write performance across the board all the way up from the 4k file size. Because of this fast write performance as well as the Samsung 830′s ability to put out identically impressive performance while working with both compressible and incompressible data, those looking to do large file transfers of incompressible data will probably want to place the Samsung 830 256GB right at the top of their shopping list especially if the choice is between the 128GB or the 256GB Samsung 830.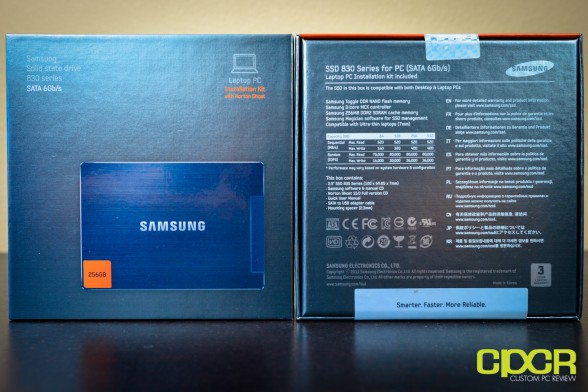 Current pricing on Amazon for the Samsung 830 256GB Laptop Kit is $228.54, the Samsung 830 256GB Desktop Kit is $218.99 and the Samsung 830 256GB bare drive is $219.99. This puts the 256GB Samsung 830 at that nice sub $1/GB price point. Looking at the prices here though, it's pretty obvious you should go with the desktop kit or the laptop kit over the bare drive as the kits include more value add and either costs less, or not much more. However, with all the price drops on SSDs lately, other top tier SSDs such as the OCZ Vertex 4 256GB ($189.99), Kingston HyperX 3K 240GB ($199.99), and SanDisk Extreme 240GB ($168.68) are currently priced even more competitively than the Samsung 830 256GB, so I'd definitely recommend doing some research on those SSDs as well.
The warranty on the Samsung 830 is 3 years, which is standard for most SSDs on the market, but with companies such as Intel and OCZ giving their flagship products 5 year warranties, it would be nice to see Samsung move in that direction for their next generation offering. That said, Samsung does have an excellent track record for reliability with their SSDs, so it shouldn't be too much of a concern.
Bottom Line
While the Samsung 830 256GB SSD isn't the fastest SSD on the market, isn't the cheapest SSD on the market, and doesn't carry the longest warranty, it's still a fast SSD with top notch looks, a 7mm design, tons of value add, and an excellent software package.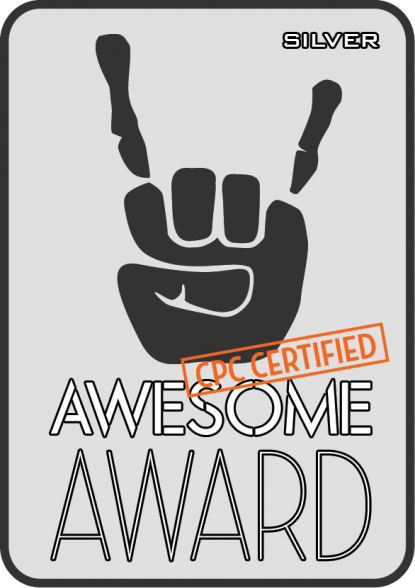 Special thanks to Samsung for making this review possible!
The Samsung 830 256GB, Samsung 830 256GB Laptop Kit, and Samsung 830 256GB Desktop Kit is currently available on Amazon.