Samsung 830 Revisited: 256GB SSD Review
Navigation:
Samsung 830 256GB Performance
Anvil Storage Utilities
Anvil Storage Utilities is an excellent all around benchmark for testing many different functions of SSD performance. For our purposes, we ran the benchmark through both 0 fill mode (compressible data) on the left and 100% compression (incompressible data) on the right.
Performance seen through Anvil Storage Utilities is quite similar to what we've already seen from Crystal Disk Mark, AS SSD, and Atto Disk Benchmark.
PC Mark 7
The PC Mark 7 storage test tests the SSD under many different real world tests such as gaming, video editing, etc. This is most representative of the SSD's performance under real world situations.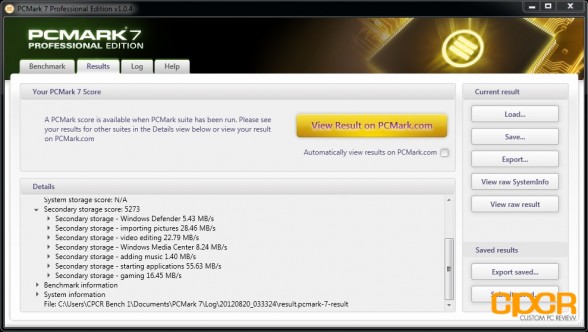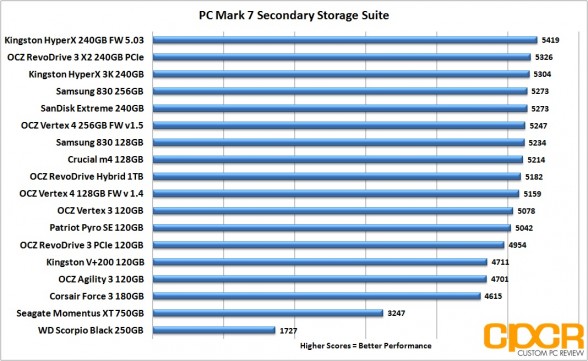 In PC Mark 7, the Samsung 830 256GB scores 5278, which is a score identical to the PC Mark 7 score of the SanDisk Extreme 240GB. It scored 44 points above the Samsung 830 128GB, no doubt due to the faster write speeds found on the 256GB edition.