Samsung 830 Revisited: 256GB SSD Review
Navigation:
A Closer Look at the Samsung 830 256GB
As expected from the last time I opened up one of these Samsung 830 SSDs, Samsung has designed the casing so that you must destroy it to open it. As you can see, there are many little tabs inside the casing that must be broken to gain access to the PCB.
After opening the casing and pulling out the PCB, we notice that Samsung has included a large piece of thermal dissipation material to the top cover of the SSD to help dissipate heat.
Here's a look at the top and bottom of the PCB. The top of the PCB is quite busy while the bottom of empty. Because Samsung has crammed everything onto the top of the PCB, they're able to achieve the 7mm thickness.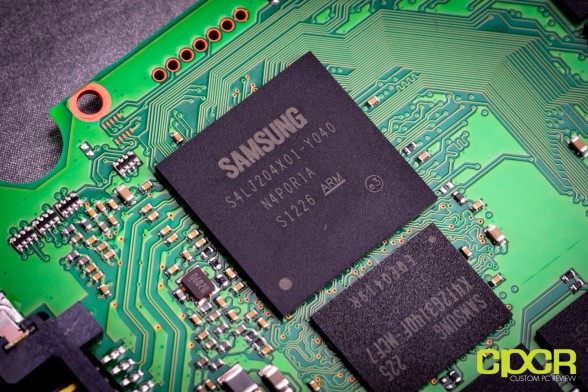 Here's a look at Samsung's very own S4LJ204X01-Y040 3 core ARM9 based controller.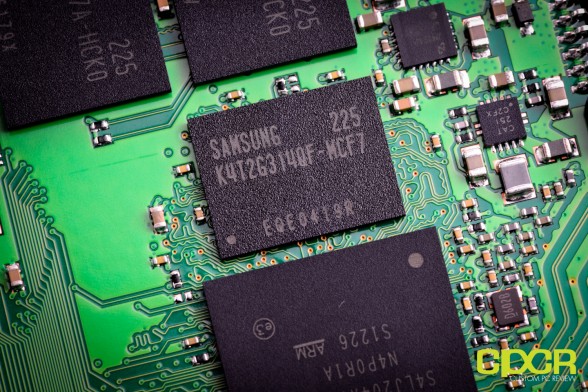 Here we have the Samsung 256MB DDR2 DRAM cache chip. According to Samsung, this cache helps maintain stable random read performance.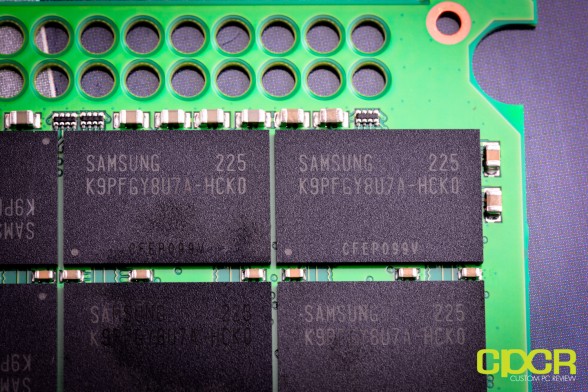 Here's a look at Samsung's 27nm Toggle Mode MLC NAND. According to Samsung, the NAND is rated at up to 133Mbps. As there's 8 NAND chips onboard, each NAND chip houses a total of 32GB storage capacity. The specific model for each NAND chip here is K9FGY8U7A-HCK0.
Because there's physically more NAND chips onboard the 256GB edition of the Samsung 830, more parallel writes can occur, which is probably the reason why the 256GB edition of the 830 is rated for faster write speeds than the 128GB edition.