Samsung 830 Revisited: 256GB SSD Review
Navigation:
A Closer Look at the Samsung 830 256GB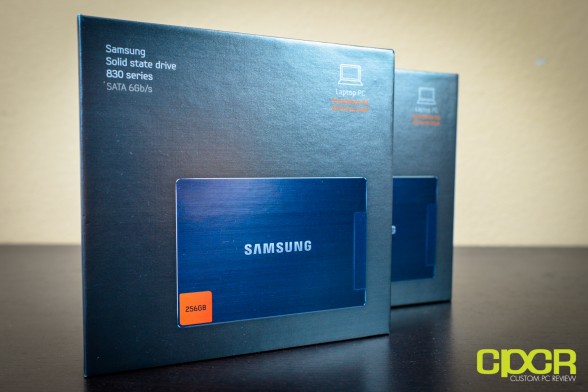 Here's a look at the Samsung 830 256GB box. It's quite similar to the Samsung 830 128GB with the exception that the product photo on the box is a 256GB SSD instead of a 128GB SSD. The specific model we have today is the notebook upgrade kit with the model MZ-7PC256N/AM. The Samsung 830 also comes in a desktop kit edition as well as a bare drive edition.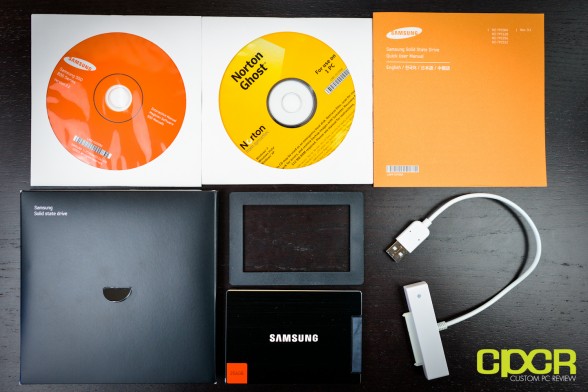 Included in the packaging for the notebook kit, you get some documentation, a copy of Norton Ghost, a copy of the Samsung's Magician software, and a USB to SATA adapter. Additionally, the SSD also comes with a 2mm riser as it's only 7mm thick to allow the SSD to fit into notebooks that are designed to use 9.5mm thick 2.5″ drives.
One thing to note is that when we previously reviewed the 128GB edition of the 830, it also came with a huge value add in the form of a free copy of Batman: Arkham City (~$25). With this new drive, it seems like Samsung is discontinuing the promotion, which is a huge bummer.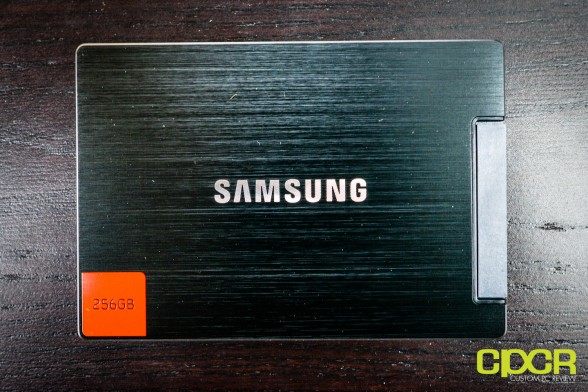 Here's a look at the drive itself. The entire top of the drive has a very sleek brushed aluminum finish with just the Samsung logo through the middle. At the bottom left corner of the drive, we also get information on the drive's capacity.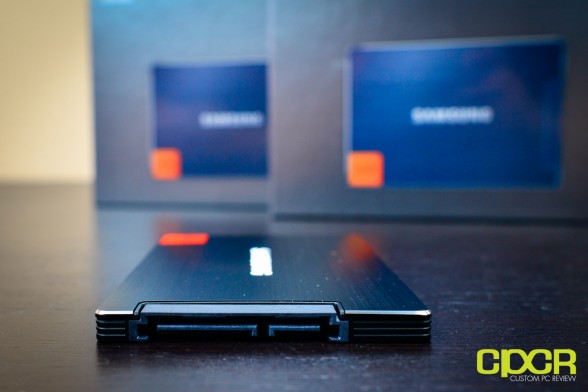 In terms of connectors, we get the standard SATA 3 6Gb/s connector along with the SATA power connector. Additionally, the Samsung 830 is especially thin, coming in at only 7 mm thick as compared to the more common 9.5 mm. This allows the Samsung 830 to fit into thinner notebooks and ultrabooks that only support 7 mm thick 2.5″ drives.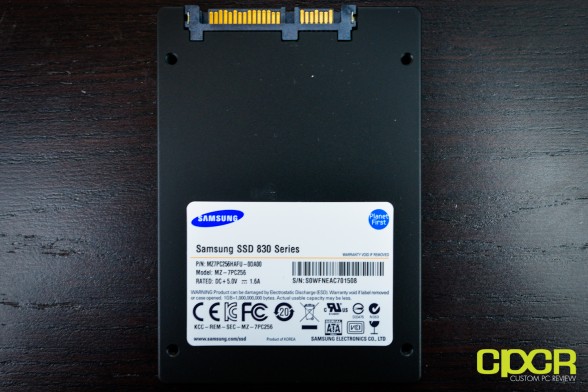 Here's a look at the back of the SSD. Just some information about the SSD here.