ROCCAT Kone [+] Gaming Mouse Review
Posted October 3, 2012 by Tom Li in
Reviews
Navigation:
ROCCAT Kone [+] Conclusions

The Kone [+]'s performance falls in line with other high grade gaming peripherals in terms of performance, and that's in no way belittling its capabilities. It managed to excel in all my testing, which is definitely a good thing. Its buttons were large, responsive, and easy to press. The side (macro) buttons are placed in the perfect position for convenient reach with the exception of the button in front of the scroll wheel, which was utterly useless because it was so far away from my hand.
There was a bit of positive acceleration, but it's not a huge issue like what we've seen in the past with some other mice with the ADNS-9500 sensor.  The 6000 DPI Pro-Aim Laser Sensor R2, was quick to respond and stable until it reached higher DPI settings.  What's nice is that ROCCAT has included a tracking calibration function, which calibrates the sensor based on the surface its currently operating on for maximum accuracy.
Perhaps what really makes this mouse stand above the rest is its amazing customization capabilities. ROCCAT's well-crafted driver software was intuitive to use and offered every customizable option available ranging from the lift distance and polling rate to the vertical/horizontal sensitivity and tracking control – even the audio feedback and the mouse pointer can be changed if you desire.
Although the Kone [+] is not the first mouse to implement the adjustable weight system, it's mere presence deserves a huge plus. In games where control means the difference between winning and losing, the feel of your mouse plays a major role. An ergonomic design certainly helps, but if the mouse is too heavy or too light, it can cause unwanted movement or distraction. The Kone [+]'s weighting system allowed me to perfect my mouse to my liking, and I felt a increase in the level of control I had over it.
Its construction quality is not bad either. From my relatively short time with the Kone [+], it seemed like it's quite solidly built, and had no problems withstanding rapid button presses. The lengthy, rubber coated cable looked like it can withstand one or two dozens of run-over by your chair and still be fine. Gripping the mouse produced a little cracking sound, but that was the max extent of the damage.
There aren't many cons about this mouse, but if there's one thing I didn't like, it's the sensor. Like I said earlier, there's that little bit of positive acceleration, but at higher DPI settings, the sensor jitters as well. Although not completely uncontrollable, the jitter is pronounced enough to impact its performance, so if you're planning to purchase the mouse for use at only the higher DPI levels, definitely take that into consideration. For a future revision, I'd like to see ROCCAT incorporate the Avago ADNS-9800 series sensor as I've been generally pleased with its performance in other mice. Additionally, the scroll wheel felt a bit flimsy for me and the placement of the button in front of the scroll wheel kinda has you wondering "Who thought that was a good idea?". That said, this isn't my first run in with some of these issues, but it really pains me to see it happen on such a well rounded product.
Coming in at $71.99 through Amazon, the ROCCAT Kone [+] is definitely on par with competitors, especially with other comparable mice as the Razer Taipan coming in at $75.33, and the SteelSeries Sensei Fnatic coming in at $81.57. That said, none of the competitors have adjustable weight systems, and none of them have software suites that provide the same amazing level of software customization you get with the Kone [+].
Bottom Line
The Kone [+] is a good mouse, but it does have some slight drawbacks. Hosting a ton of features and an excellent level of control, this mouse could have knocked my Razer DeathAdder off my table if it weren't for the sensor jitter at higher DPI settings. That said, if you're not planning to play games at higher than 3000 DPI and are looking for a plethora of macros, then feel free to give this mouse a shot.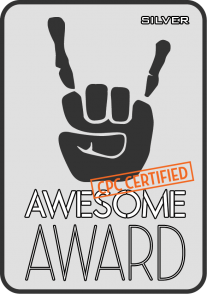 Thanks to ROCCAT for making this review possible!
The ROCCAT Kone [+] is currently available on Amazon.