ROCCAT Isku Gaming Keyboard Review
Posted October 17, 2012 by Tom Li in
Reviews
Navigation:
ROCCAT Isku Software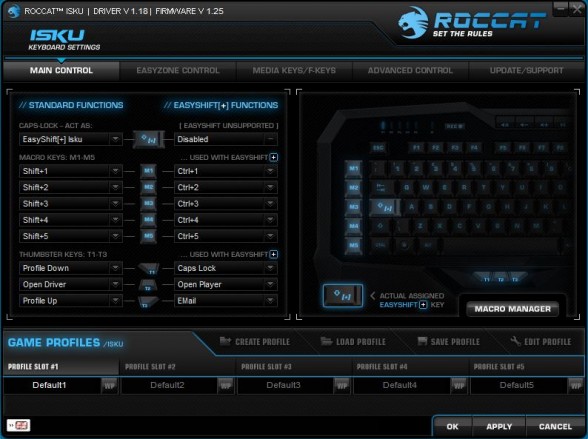 Here we have our first look at the Isku's software. The first tab allows for the programming of the 5 dedicated macro buttons.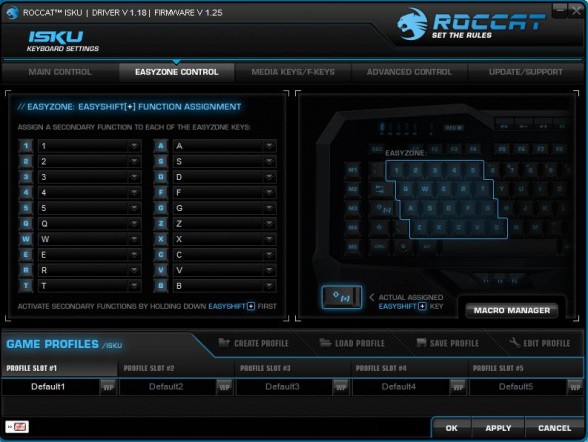 The second tab controls the keys in the EasyZone. They all work with the EasyShift Key.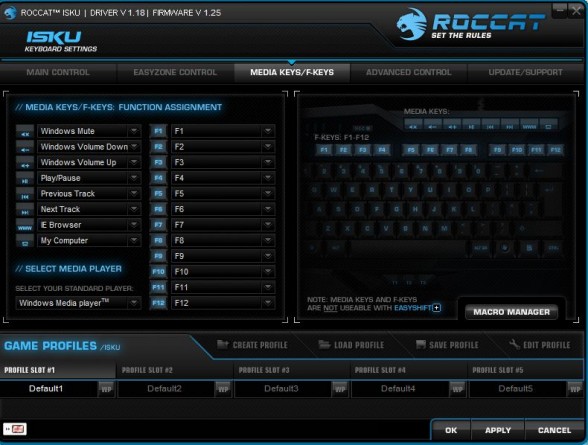 The function keys and the media control keys can be programmed as well.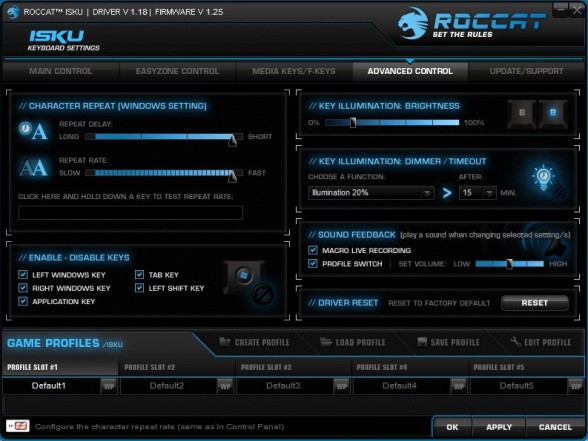 General settings can be set through the 4th tab. It mainly dictates the keyboard backlight, key behaviors, and key enabling/disabling.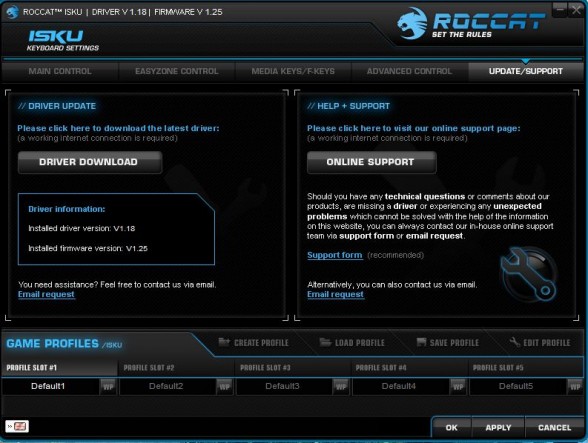 Driver updates can be obtained directly from the software.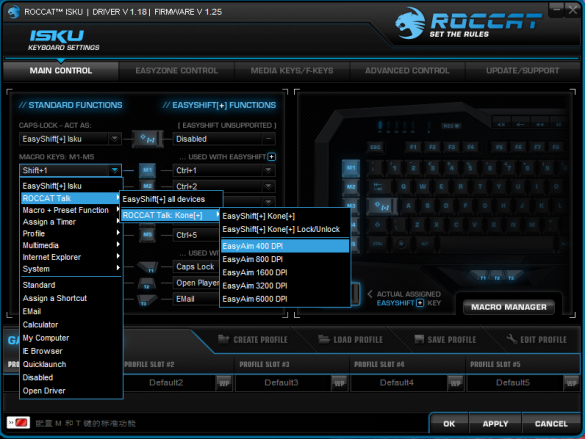 As promised in my ROCCAT Kone [+] review, let's talk a little about ROCCAT Talk. The gist of it is that when you have both your ROCCAT Isku and ROCCAT Kone [+] connected together at the same time (or any ROCCAT Talk enabled keyboard/mouse combo), some settings on one device can be mapped to a macro on the other. For example, in the picture above, you can see that with ROCCAT Talk I'm now able to map the DPI adjustment function onto a macro on the Isku.