ROCCAT Isku Gaming Keyboard Review
Posted October 17, 2012 by Tom Li in
Reviews
Navigation:
A Closer Look at the ROCCAT Isku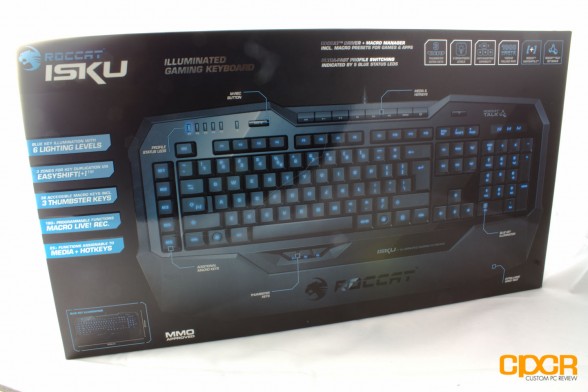 Here's a look at the box for the ROCCAT Isku. Overall a nice looking box with a very futuristic theme. Very fitting for a product with so many advanced features onboard.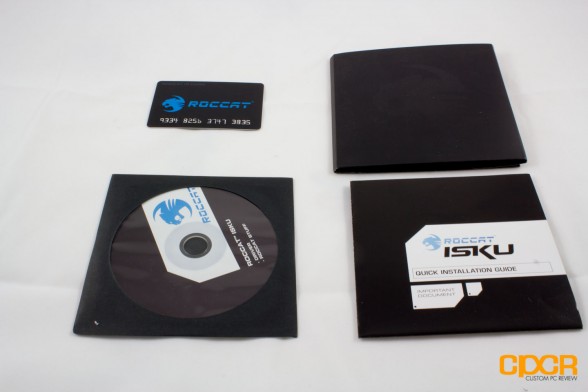 Included with the keyboard is a driver disk, a quick installation guide, and a ROCCAT ID card. The card has a number on the back which you can use to gain access to "exclusive content" from ROCCAT's product registrations page.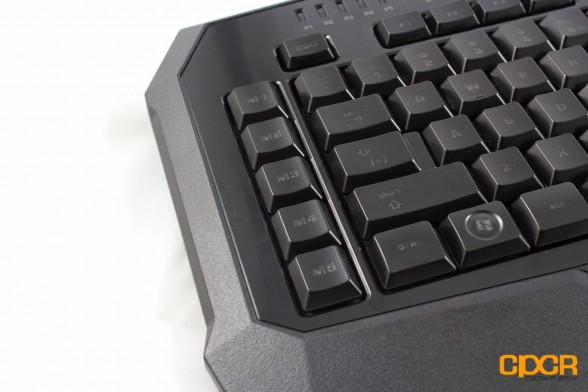 There are 5 macro buttons on the left edge of the keyboard which are all back lit. If you look closely at this shot you can see that the caps lock key has been replaced by ROCCAT's EasyShift key which can be combined with the macro keys to gain access another set of macros within the same bank.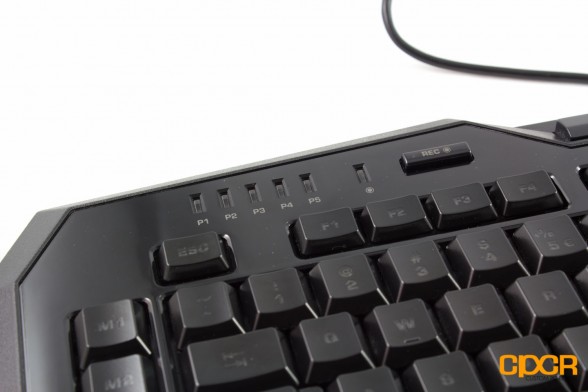 Here we have the bank selection LEDs. As you can see, there are 5 banks in total. Macro keys can also be recorded on the fly with the macro record button next to the bank LEDs.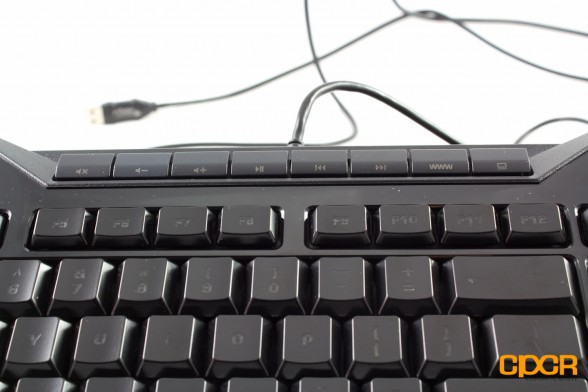 Above the function keys is a set of media control keys with a "launch browser key" and a "My Computer" key next to them. Unfortunately, they are not back lit like the rest of the keyboard and may be a little hard to reach if you plan on having it sit on a slide out keyboard tray from under your table.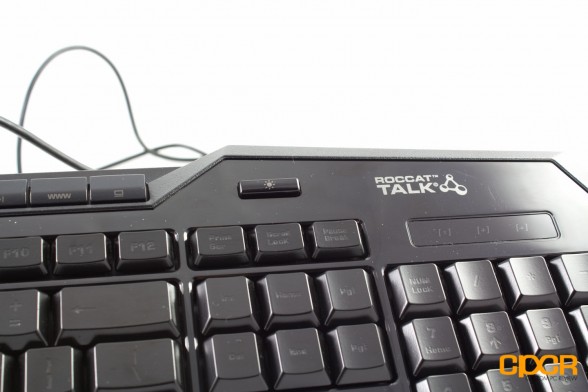 The backlight adjust button is located right above the scroll lock. The key illumination LEDs can only glow blue and has 5 adjustable intensities. The Isku also supports the ROCCAT talk capability. More on that later.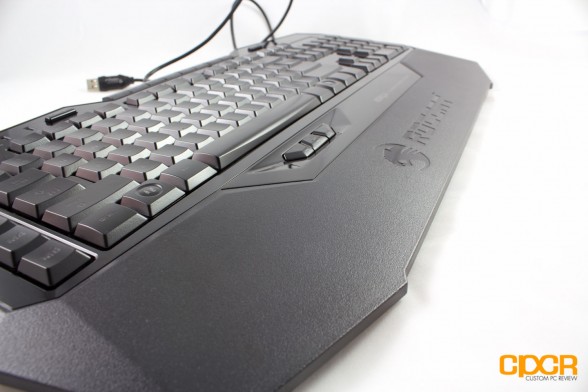 The huge wrist rest is a nice touch. It's crafted out of sturdy plastic with a grippy matte finish with a massive ROCCAT logo. The 3 buttons below the space bar are for profile cycling which can also be programmed to your liking. The entire bezel around the keys are surrounded by glossy plastic.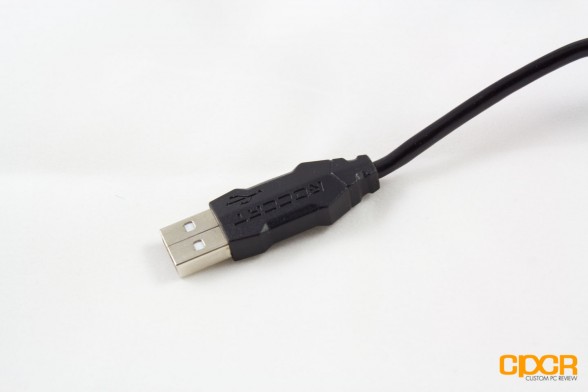 As expected, the Isku also includes a USB connector for the keyboard. The cable is not braided and measures 2m long.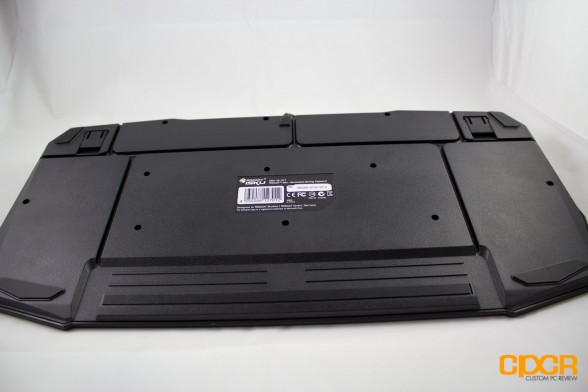 The back of the keyboard is made of very durable matte plastic. There are large rubber feet on the four corners.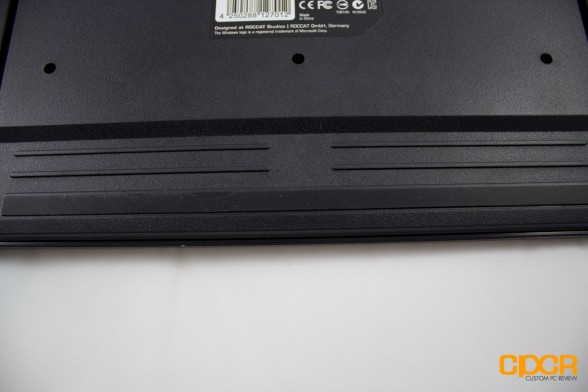 ROCCAT added another strip of rubber under the palm rest area to further increase traction.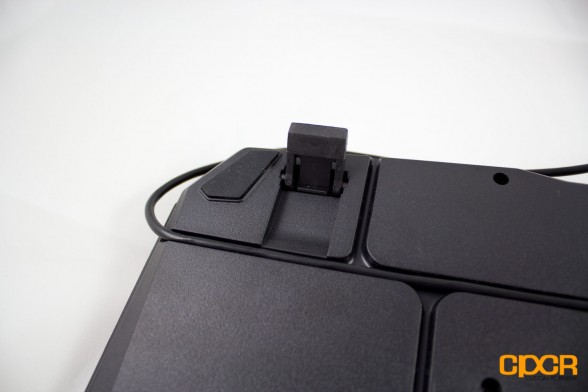 The elevating stands flip out like any other keyboard, and does not have rubberized padding at the tip. I don't think this is going to pose any sliding problem though, since the weight of the keyboard will be focused on a smaller area.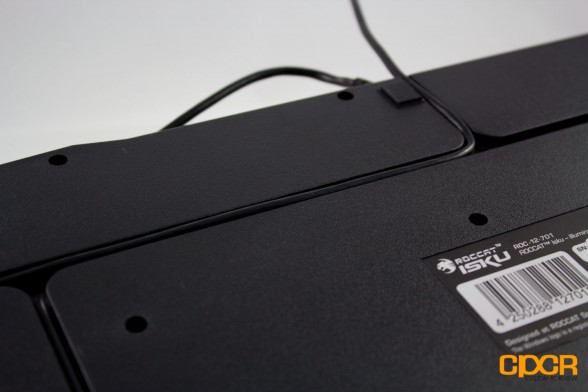 Horray for cable channels! The last thing anyone needs is more stray cables floating around.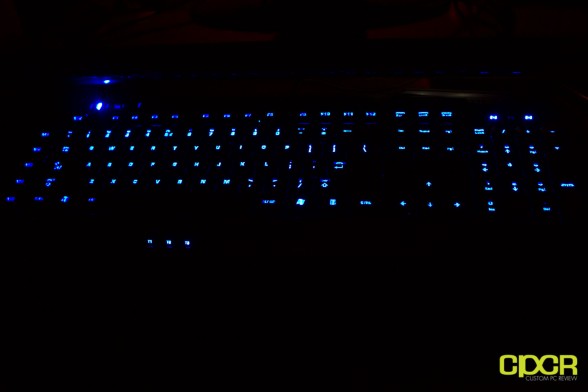 With the whole thing powered up, the keyboard shines gloriously in the dark. However, the dedicated media keys are barely visible as they're not lit. What a bummer. This is definitely an oversight as media keys are keys used most often in the dark and should be lit.