Razer Blackwidow Tournament Edition Mechanical Gaming Keyboard Review
Navigation:
Software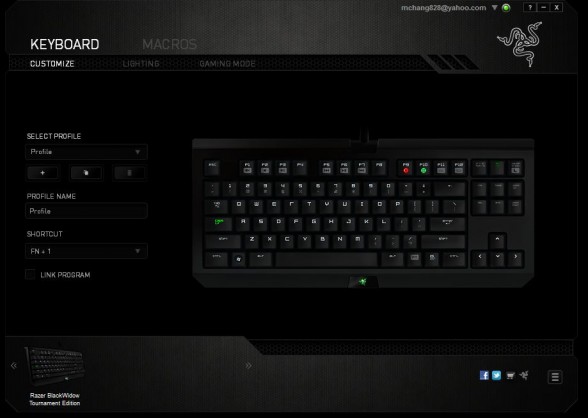 As expected, Razer has gone with the Synapse 2.0 software for the BlackWidow TE. For those of you who don't know about Synapse 2.0, it's Razer's new universal cloud based gaming peripheral software which allows you to not only configure the keyboard, but also allows you to save all settings to the cloud. This allows you to access your settings anytime anywhere as long as the Synapse 2.0 software is installed.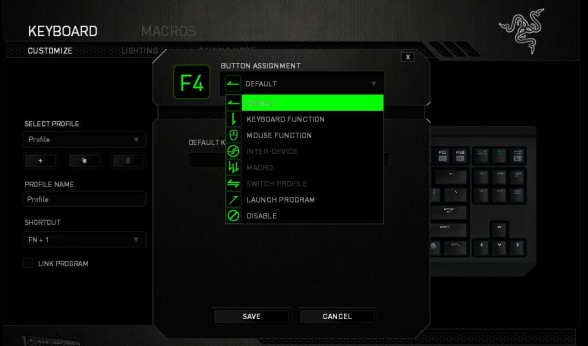 The Synapse 2.0 software is quite easy to use for configuring the keyboard. Simply select a button choose what kind of action you want it to perform and then save it. You can then save the profile, give it an individual name and enjoy it on the go. This may also be done directly through the keyboard itself by using the macro button. Unfortunately, no dedicated macro keys are available, so I personally don't find macro functionality much use.