Razer BlackShark Gaming Headset Review
Navigation:
Razer BlackShark Performance
Games and Movies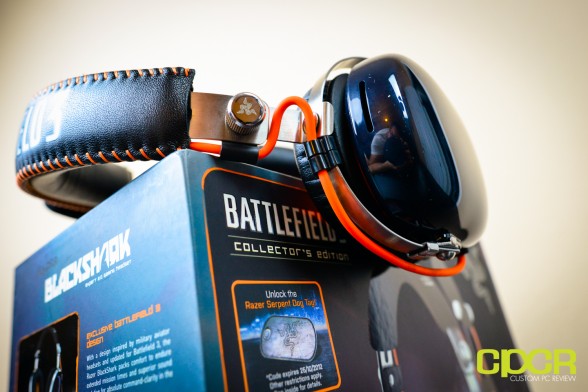 The Razer BlackShark is designed ground up to be a gaming headset, so the first test I ran it through of course was some games. Since it's a Battlefield 3 endorsed product, I naturally played Battlefield 3 as the ultimate test and overall experience here was extremely good. Bass was very boomy and I was extremely surprised at how much low end the headset was able to produce despite Razer choosing to go with the relatively smaller 40mm drivers here. The range of sound that the BlackShark produced was quite good here as well as I was easily able to tell apart the different vehicles, players, and weapons that were in play. Soundstage wasn't too bad either although I did find it a bit lacking compared to some other headsets I've used such as the SteelSeries 7H Fnatic. However, I did test the headset using the Creative Recon3D PCIe soundcard and it was capable of enhancing the surround capabilities of the headset.
Next, I spent some time watching the action packed Mission: Impossible – Ghost Protocol and I found the BlackShark a great performer here as well. From furtive movements to head rattling bass explosions to the sounds of a desert windstorm rushing through the scenes, the headset did an excellent job creating an extremely immersive experience.
Music
After testing the types of scenarios the BlackShark was designed for, I went in for some music testing so I hooked the BlackShark up to the Audioengine D1 DAC for some critical listening. After spending some time listening to various audio tracks (FLAC/320Kbps MP3) from artists such as AC/DC, Journey, Usher, Two Steps from Hell and Skrillex, I came away feeling that while the BlackShark is capable of performing quite well in bass heavy genres such as pop, hip hop, dubstep, etc., but those looking for a clean and crisp mid range will find the headset lacking. That said, if you're a fan of bass heavy gaming headsets such as the Creative Tactic 3D Sigma or naturally bass heavy headsets such as the Beats by Dr. Dre you'll probably love the acoustic profile of the BlackShark.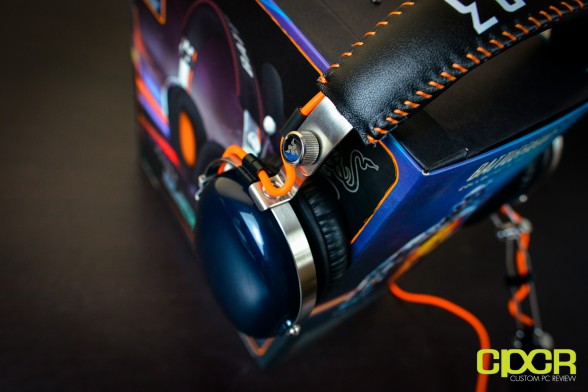 Microphone
Tom's (Editor) take: The microphone on the BlackShark is respectable; much better than the included microphones of many other headsets. In Skype, sounds sounded just a tad bit muddy in comparison to the Plantronics GameCom 780, but speech was still clear and discernible. The windscreen did a decent job at keeping breathing from creating excessive noise as well. Noise cancellation also deserves a thumbs up as it canceled out the fan noise of Sam's HAF-X, his mechanical keyboard, and most of the speaker noise in the background.
Comfort
When I first saw the headset in the product shots, I was actually quite worried about comfort as the earcups are oval instead of round suggesting it might not completely fit ears that are wide; however, after trying the BlackShark on, I can safely say that comfort was not an issue especially considering I typically have a very difficult time finding a headset that's comfortable. I've got a large head, large ears, and I wear glasses – a terrible combination when it comes to searching for a comfortable headset.
That said, I do think Razer should've included some sort of cloth earpads as the included leather earpads aren't my first choice. While the earcups are extremely comfortable, it does tend to get hot over my ears after 1-2 hours of use, which isn't very ideal as we all know you can't just play BF3 for only 1-2 hours at a time. One thing the leather earpads excel in though is noise isolation and the BlackShark does an excellent job of that. Extraneous noise from around the room such as the sound of my A/C unit running or cars driving by were blocked out quite well, which greatly helped improve the sound quality and bass response.