Review: PNY XLR8 Pro 240GB SSD
Navigation:
PNY XLR8 Pro 240GB Conclusions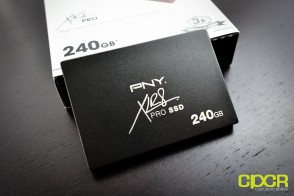 Well, it's like my nteenth review of a SandForce powered SSD and personally, I feel like SandForce based SSDs are just simply so similar and so commonplace that it's difficult to recommend one over another. Looking at the performance figures on the PNY XLR8 Pro 240GB is pretty much like looking at any other vanilla SandForce powered drive. In fact, in our FIO testing, it's literally impossible to tell the difference in performance between the Kingston HyperX 3K and the PNY XLR8 Pro 240GB. They're just that similar.
Power consumption figures on the PNY XLR8 Pro 240GB are actually quite disappointing for a SSD as it drew the most power of any SSD tested today including the OCZ Vertex 450. Given that it's a 9mm formfactor SSD and it uses a lot of power to achieve a similar level of performance in comparison to other consumer oriented SSDs, the XLR8 Pro is really something meant for desktop or desktop replacement notebooks.
The way I see it, two main value propositions come into play with the PNY XLR8 Pro. The first is simply the fact that PNY offers a 5 year warranty across their entire line of enthusiast SSDs, the XLR8 Pro included. True it's becoming much more commonplace to find 5 year warranties on enthusiast grade SSDs these days, but it's unfortunately still not necessarily the case across the board. Secondly, at least in my limited case here, PNY is using eMLC NAND on their XLR8 Pro although it's not necessarily being advertised so I can't say for sure that you'll get eMLC in the XLR8 Pro that you buy off the shelves. However, if you do get lucky, eMLC is enterprise grade high endurance NAND that carries 10,000 P/E cycles rather than the usual 3,000 P/E cycles and for most usage cases it will most likely outlast its useful life.
| | | | |
| --- | --- | --- | --- |
| Manufacturer | PNY | PNY | PNY |
| Model | XLR8 Pro | XLR8 Pro | XLR8 Pro |
| Capacity | 120 GB | 240 GB | 480 GB |
| Street Price | $119.99 | $189.99 | $460.31 |
| Price/GB | $1.00 | $0.79 | $0.96 |
| Check Price | Click Here | Click Here | Click Here |
Pricing on the PNY XLR8 Pro 240GB is currently $189.99, which translates to about $0.79/GB. While that's not bad especially when compared to only a year ago, there are a number of competitors out there that offer similar performance for a reduced cost. After all, the XLR8 Pro is simply a SandForce drive with vanilla firmware. However, when you look at SSDs that come with 5 year warranties, the options shrink substantially and prices increase significantly as well with the Samsung 840 Pro 256GB going for $0.88/GB, Intel 530 240GB going for $0.83/GB, and the Plextor M5 Pro Xtreme 256GB going for $0.94/GB – all of which are higher priced than the PNY XLR8 Pro 240GB.
With consistent performance, a 5 year warranty and reasonable prices, the PNY's XLR8 Pro is a fantastic drive for those who aren't necessarily concerned about having the fastest burst performance, but are more concerned about long term reliability and consistent performance. Media creation professionals, business, and enterprise users who demand outstanding reliability will find the PNY XLR8 Pro to be an excellent drive for their needs.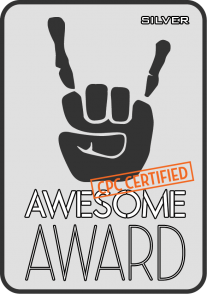 Sample provided by: PNY
Available at: Amazon
Plug
Help Us, Help You!
We spend a ton of our precious and valuable time at every chance we get researching, tinkering, testing, and writing up the most in-depth computer hardware reviews possible. We're very passionate about what we do and really enjoy spending each and every minute of our time helping you make the best buying decisions possible, but unfortunately passion and enjoyment doesn't necessarily bring in much return especially for independent websites like ours.
We don't take donations, but if you appreciate what we do and want to help us continue doing what we do, simply hit our special Amazon link below prior to purchasing anything from Amazon. It doesn't cost you anything to do so, but it does give us a small return on every purchase you make. This allows us to pay for website costs, expensive testing equipment, and hopefully a growing number of contributors down the line.
If you feel like being
extra awesome
, be sure to click the banner,
bookmark it
and help us out a bit every time you make a purchase!
Remember, every little bit helps and thanks for reading!