OCZ Agility 4 256GB SSD Review
Navigation:
OCZ Agility 4 256GB Conclusions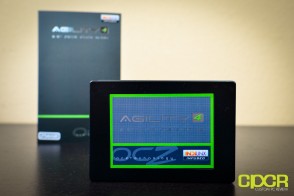 Alright, so concluding thoughts. Performance wise, don't expect much out of the Agility 4. The Agility 3 wasn't exactly the top performing SSD, but the Agility 3 did have the advantage of a SandForce controller, which helped boost performance when working with compressible data. With the Agility 4 however, we get similar performance, but less variation working with compressible and incompressible data sets. Ultimately, taking a look at PC Mark 7 for example, performance between the Agility 3 and the Agility 4 are going to be very similar since the asynchronous NAND is a huge bottleneck on the SSD. Now don't get me wrong, lackluster performance on a SSD is still going to be many times faster than any traditional hard drive on the market, but in comparison to what performance could be attained, the Agility 4 unfortunately is going to be a lower tier SSD.
For mobile users, the power consumption on the Agility 4, like the Vertex 4 isn't all that great either. This was somewhat expected since the Agility 4 uses the same Indilinx Everest 2 controller as the Vertex 4, and OCZ has decided to pack on a very dense 16 NAND packages onboard, each requiring some amount of power to run.
| | | | | |
| --- | --- | --- | --- | --- |
| Manufacturer | OCZ Technology | OCZ Technology | OCZ Technology | OCZ Technology |
| Model | Agility 4 | Agility 4 | Agility 4 | Agility 4 |
| Capacity | 64 GB | 128 GB | 256 GB | 512 GB |
| Street Price | $76.98 | $84.99 | $183.06 | $355.42 |
| Price/GB | $1.20 | $0.66 | $0.72 | $0.69 |
| Check Price | Click Here | Click Here | Click Here | Click Here |
Since performance isn't all that great, power consumption isn't all that great, and OCZ is only throwing in a very standard 3 year warranty, pricing should be where OCZ makes the Agility 4 competitive, but I just don't see that at the moment – at least with the more usual capacity drives such as the 128 GB or 256 GB drives. Taking a look at pricing for the much higher performance (and longer warranty to boot) OCZ Vertex 4, the 128 GB Vertex 4 is $104.99 and the 256 GB Vertex 4 is $199.99. In comparison to the 128GB Agility 4, it would only cost an additional $20 to upgrade to the 128 GB Vertex 4 while it would cost only ~$17 to upgrade from a 256 GB Agility 4 to a 256 GB Vertex 4.
At this point, I'd definitely put my recommendation out on the Vertex 4 over the Agility 4 even with a slight premium attached. The fact that the Agility 4 is priced so close to the Vertex 4 makes the Agility 4 a very tough sell. Currently, the only situation where I see the Agility 4 being worth the consideration is the 512 GB edition, which is currently retailing at about $150 cheaper than the Vertex 4 512 GB.
Bottom Line
The OCZ Agility 4 is your run of the mill budget oriented SSD. Those looking to upgrade from a mechanical hard drive will see massive performance benefits, but I still think there are better options out there for the price. If you can find an Agility 4 going for around $0.55/GB or lower this holiday season, I think it'll be a steal, but anything over that and you're better off going with something like a Vertex 4 instead.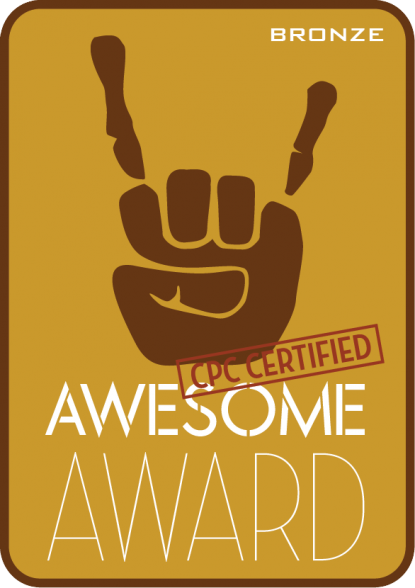 Special thanks to OCZ Technology for making this review possible.
The OCZ Agility 4 256GB SSD is currently available on Amazon.