OCZ Agility 4 256GB SSD Review
Navigation:
Ivy Bridge Test Bench
Special thanks to Gigabyte, Kingston, and HSPC for sponsoring our test bench!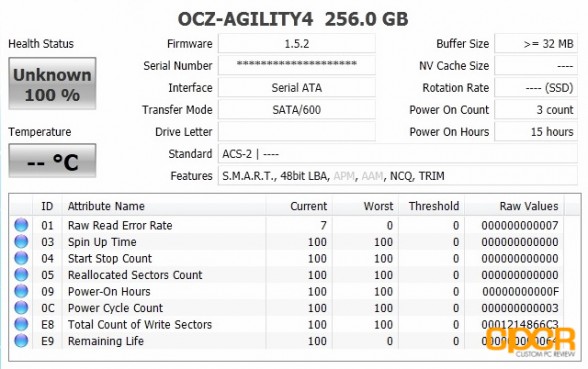 OCZ Agility 4 256GB Performance
ATTO Disk Benchmark v2.46
ATTO Disk Benchmark is one of the industry's oldest and most popular benchmarks for testing disk read/write speeds. This benchmarks allows read and write testing using predefined block sizes and gives us a good idea of read/write speeds with different sized files. Most SSD manufacturers these days prefer using this benchmark when advertising SSDs as it tests using compressible data, which tends to yield better performance.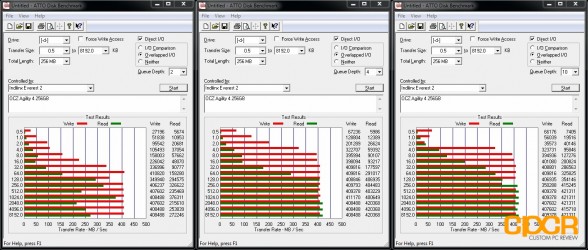 Whereas ATTO Disk Benchmark used to be the Agility series strong suit, we're no longer seeing 500+ MB/s sequential read and write performance here as the Everest 2 controller now better reveals the bandwidth limitations of the slower asynchronous NAND. That said, the Agility 4 was able to meet its advertised specifications, pushing out 411 MB/s sequential writes and 420 MB/s sequential reads.
One important thing to note here is the strangely low sequential read performance at lower queue depths. Since nearly all client workloads occur at queue depths between 1 and 5, I'm definitely not very impressed with the sequential read performance seen at a queue depth 2.