OCZ Agility 4 256GB SSD Review
Navigation:
A Closer Look at the OCZ Agility 4 256GB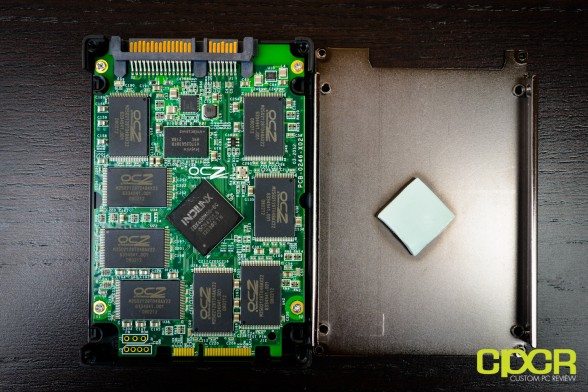 Opening the Agility 4 is quite simple as it's held together via 4 Phillips screws. Immediately opening the drive, we notice that there's the Indilinx Everest 2 controler, 8 packages of NAND, along with a DRAM chip. There's also a thermal pad attached to the controller as well for better heat dissipatilon.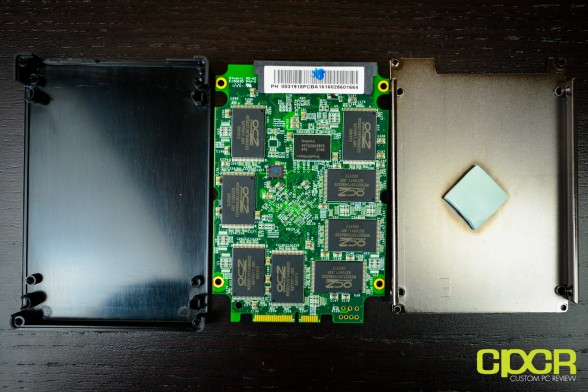 Removing another 4 screws allows us to remove the PCB entirely. The rear of the PCB includes another 8 NAND packages along with another DRAM chip.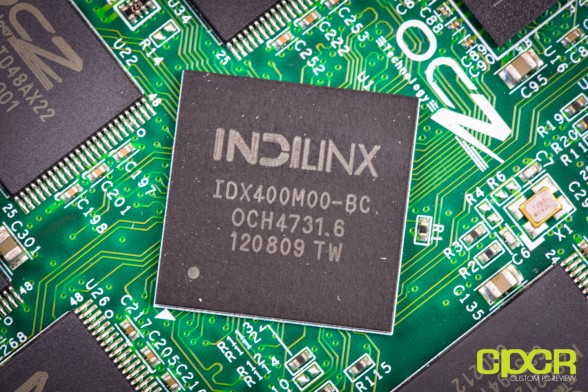 Identical to the Vertex 4, the Agility 4 contains the Indilinx Everest 2 controller, model # IDX400M00-BC.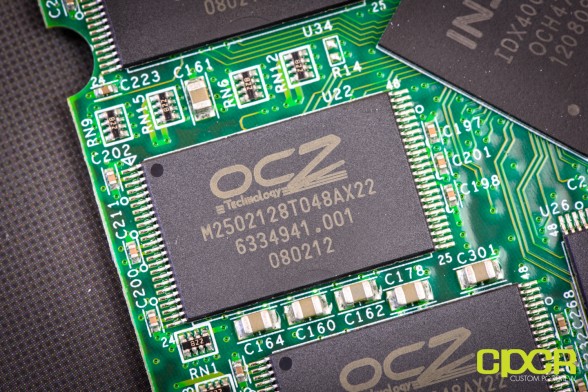 NAND onboard is 25nm OCZ branded (probably Micron) IMFT Asynchronous NAND. As explained previously, this is slower stuff in comparison to synchronous NAND. In comparison to the OCZ branded synchronous NAND off the Vertex 4, the only difference is the last couple letters in the model number. With the asynchronous NAND on the Agility 4, the model # is M2502128T048AX22 while the synchronous NAND on the Vertex 4 has the model # M2502128T048SX22. Notice the difference? Great, let's move on.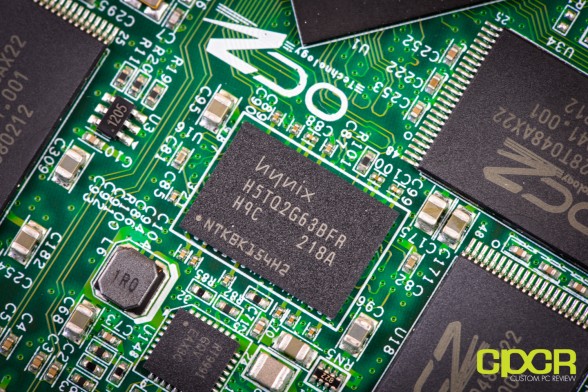 Finally, the Agility 4 also has two 128MB Hynix DDR3-1333MHz DRAM chips to make up for a total of 256MB worth of DRAM cache. The specific model number here is H5TQ2G63BFR signifying 128MB chips while the H9 speed grade marking signifies that it's DDR3-1333 MHz.