NZXT Havik 120 and Havik 140 CPU Cooler Review
Posted August 28, 2012 by Mike Lewis in
Reviews
Navigation:
A Closer Look at the NXT Havik 140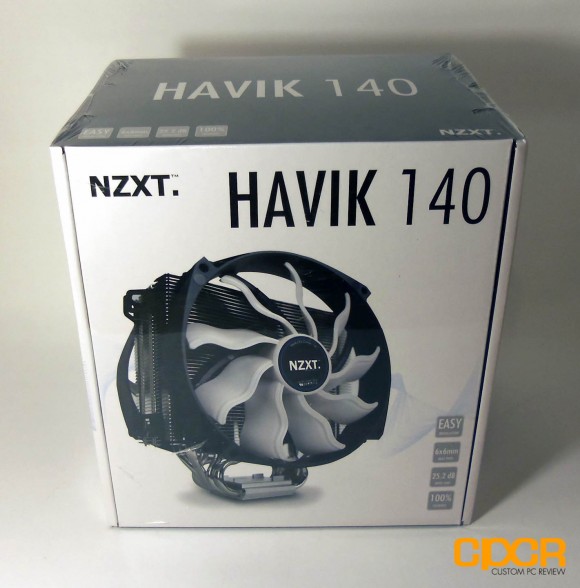 The front of our Havik 140 packaging is very similar to that of the Havik 120. It features a graphic of the cooler and then a few blurbs about the cooler.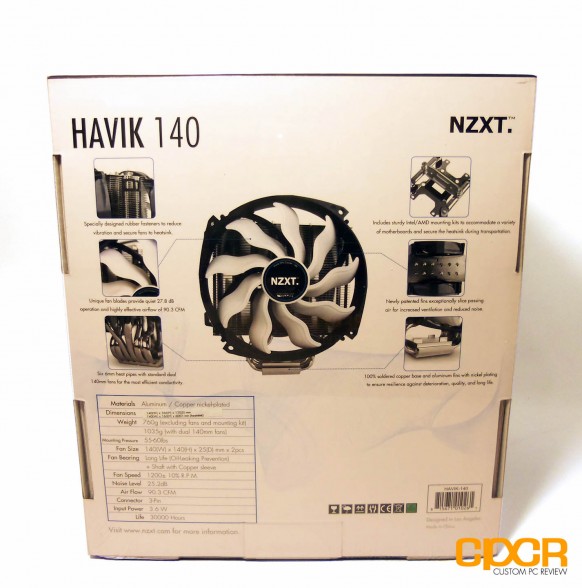 The back of the packaging is again a lot like the Havik 120. It shows the full specifications as well as a few shots of the heatpipes, and the mounting system.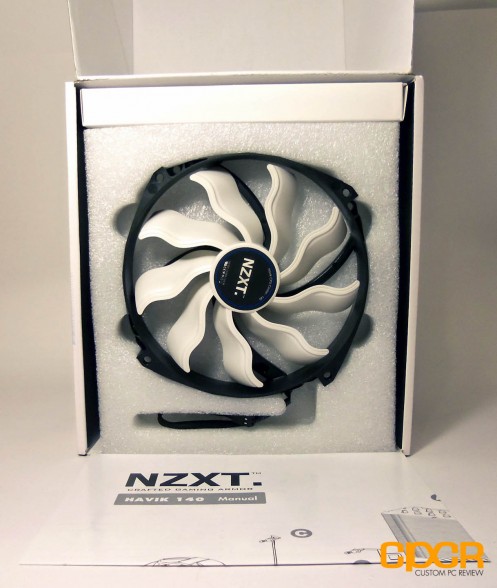 Upon opening the box, we were greeted with one of our 140mm fans, as well as the mounting guide and manual.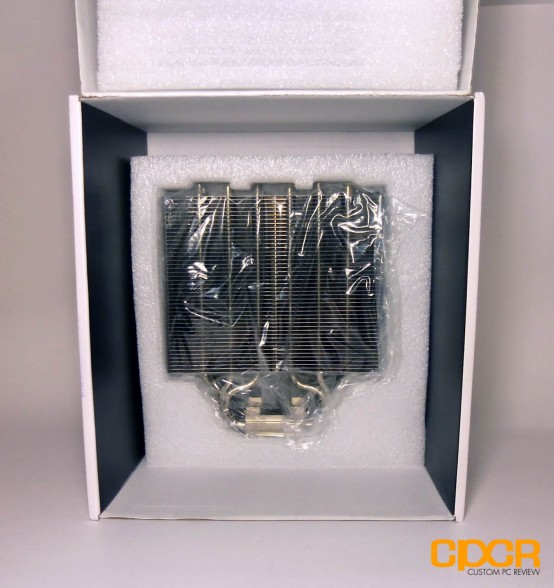 With the fans removed, we get a glimpse of the cooler, which is seated in some nice, protective closed cell foam.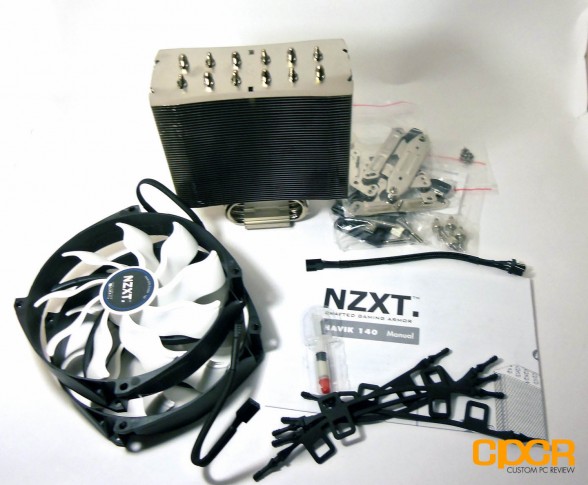 With everything pulled out, here's what we got. Two 140mm fans, the needed mounting hardware for the cooler, a 4 pin to 3 pin adapter, a manual, the cooler itself, and a small tube of thermal paste.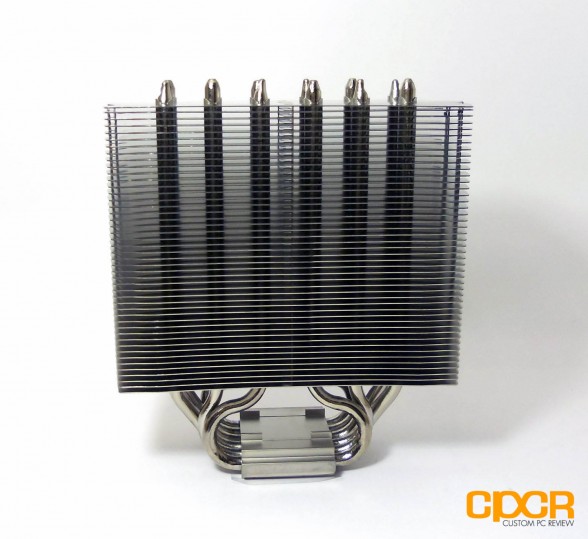 Here we can see the front of the cooler, it features aluminum fins which are soldered to the six 6mm heat pipes for maximum cooling efficiency.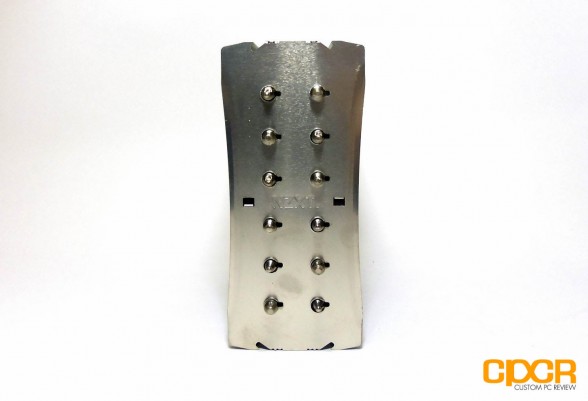 The top of the Havik 140 again features the NZXT logo stamped into the top cooling fin, just like the Havik 120. Again, just like the 120 we can see the top of our heat pipes sticking out of the top of the cooler as well.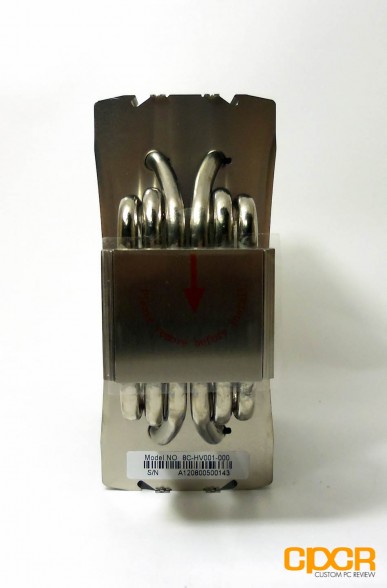 The base of the Havik 140 is perfectly flat, however it wasn't perfectly smooth. It did have some marks from the machining process, but that's nothing to worry about as the thermal paste will help the base create that perfect connection to the CPU. Here you can get a good look at the six 6mm heatpipes that the Havik 140 is sporting. It's quite interesting how NZXT went with 8mm heatpipes on the Havik 120 and 6mm heatpipes on the Havik 140.
Installing the NXT Havik 140
Installing the Havik 140 is identical to the Havik 120, but I've decided I'd briefly outline the steps one more time.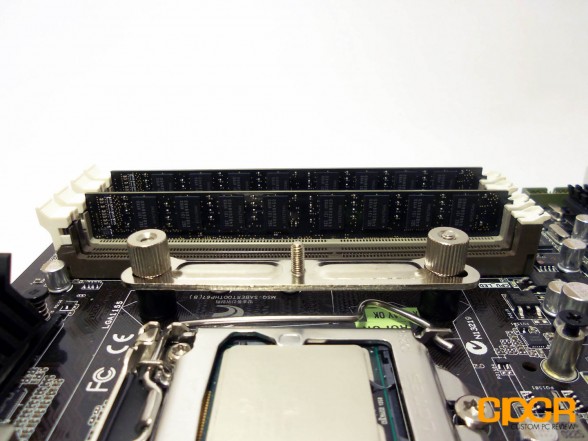 First things first, you want to get your backplate on and your mounting arms screwed down.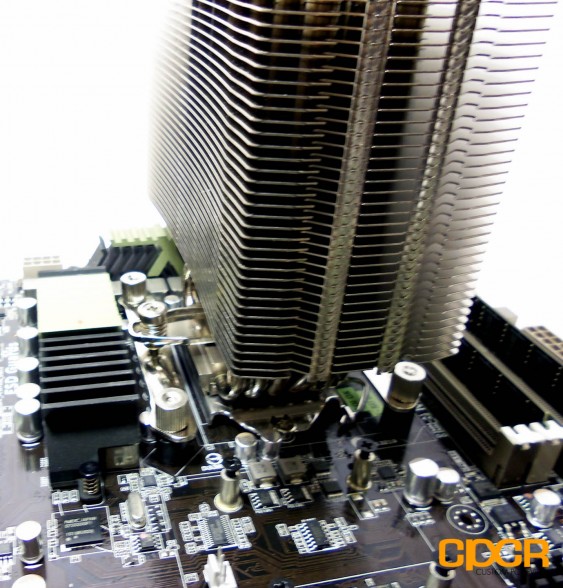 Then you simply screw the cooler down onto your mounting arms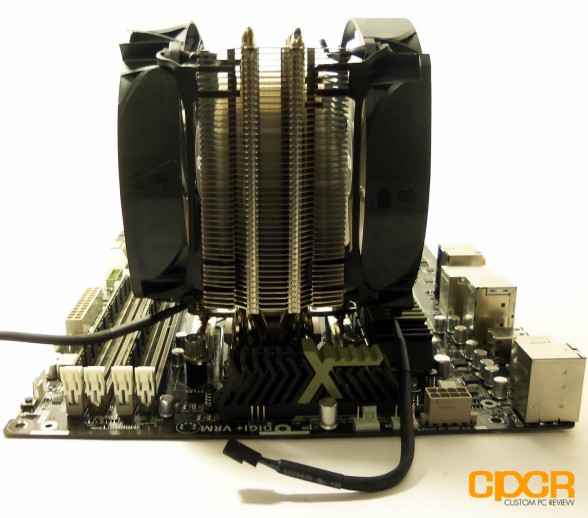 Once your fans are installed you're good to go!