NZXT Havik 120 and Havik 140 CPU Cooler Review
Posted August 28, 2012 by Mike Lewis in
Reviews
Navigation:
A Closer Look at the NZXT Havik 120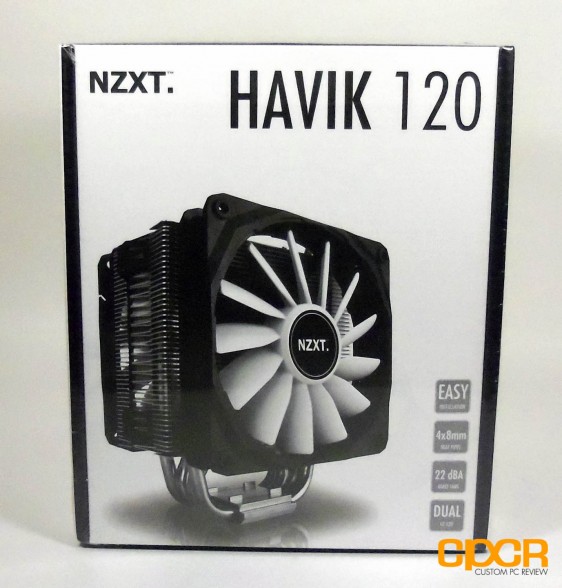 Taking a look at the front of the box for the Havik 120 we have a pretty graphic of the cooler with a few of the key features of the cooler such as "easy installation" and 4x8mm heatpipe design.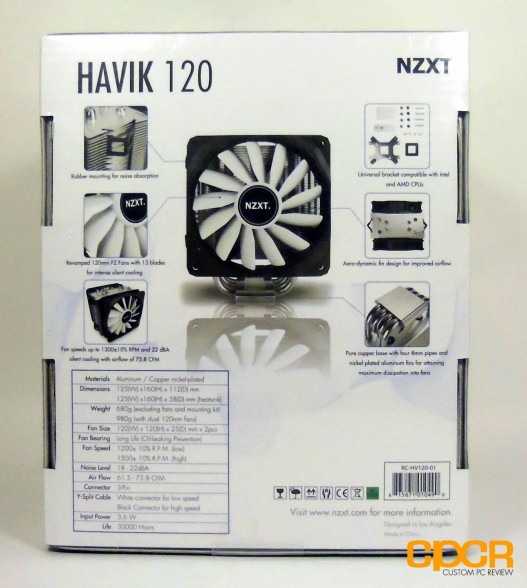 Once we spin the box around we get a much better look at the full specifications of the Havik 120, as well as a few more graphics of the cooler itself.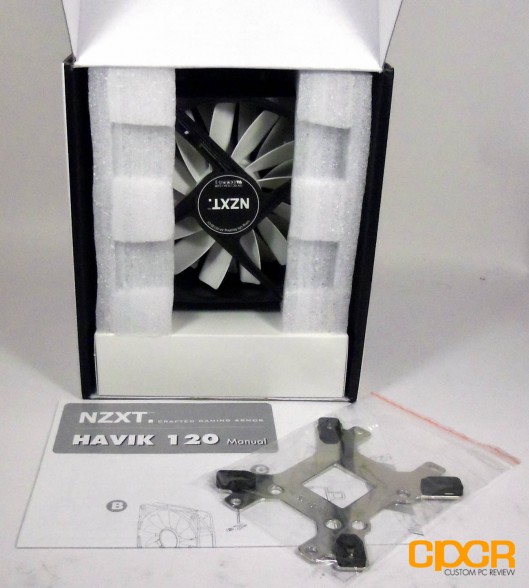 Opening the box, we're greeted with our backplate for installing the cooler, as well as the owners manual and install guide.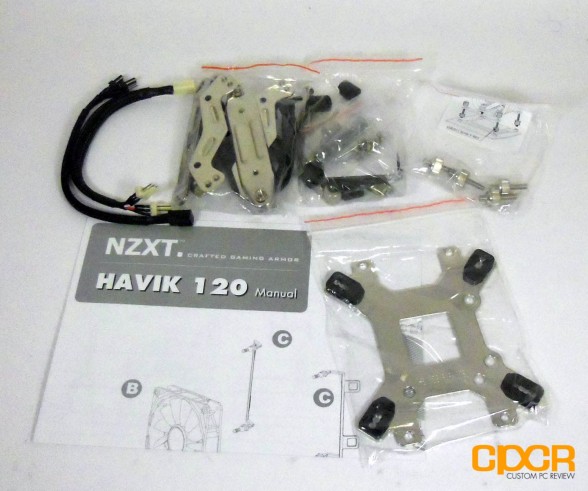 With everything open, we find all the accessories and documentation.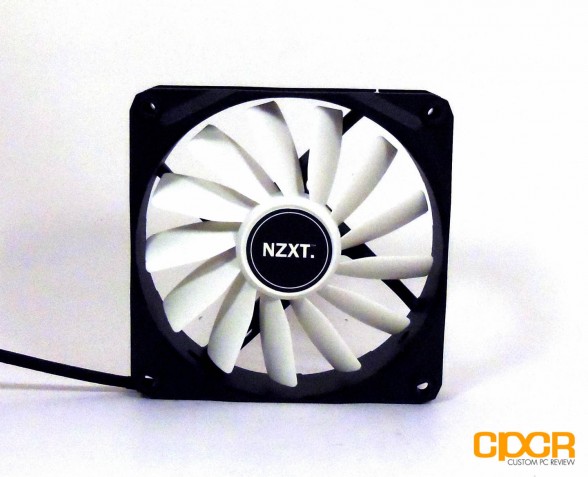 The fan that NZXT included with the Havik 120 is a standard 120mm fan, which features a sleeved cable to ensure there aren't any stray wires hanging around. It's a 13 blade fan, capable of pushing 75CFM at 22dBA according to NZXT. Unfortunately, the fans themselves are 3 pin fans, but NZXT does include a 4 pin to 3 pin adapter for PWM functionality.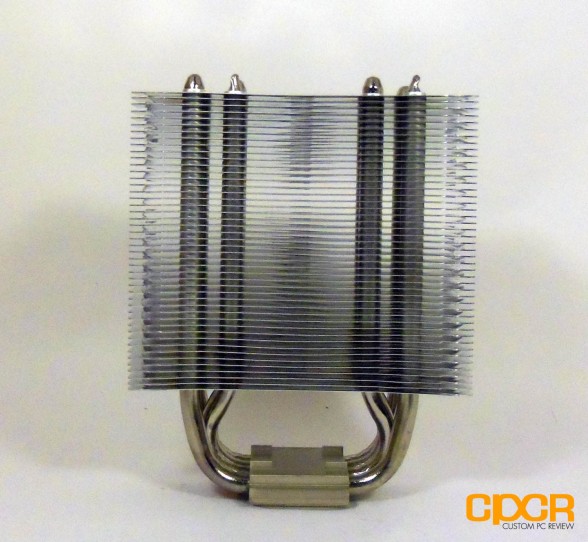 Here is the Havik 120 itself, it's made of nickel plated copper and features aluminum fins soldered directly to the 8mm heat pipes which run vertically through the cooler.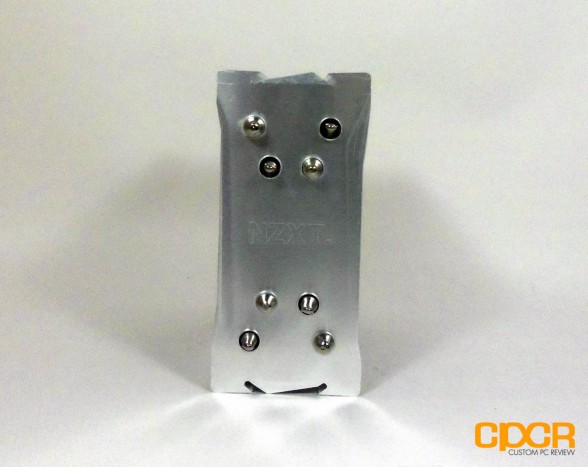 The top of the Havik 120 features the NZXT logo stamped into the top aluminum fin, and here you can see the tops of the 4 heatpipes.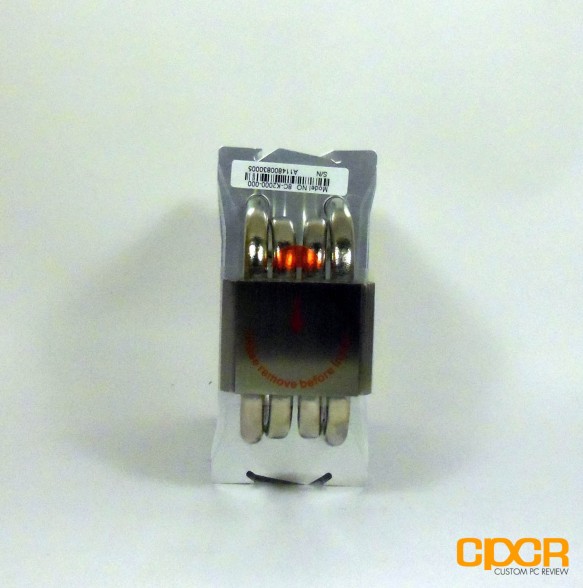 Taking a look at the bottom of the Havik 120 we can clearly see the four 8mm heatpipes that we've discussed already. These should give the Havik 120 an advantage over some of the other coolers on the market which feature smaller 6mm heatpipes.
Installing the NZXT Havik 120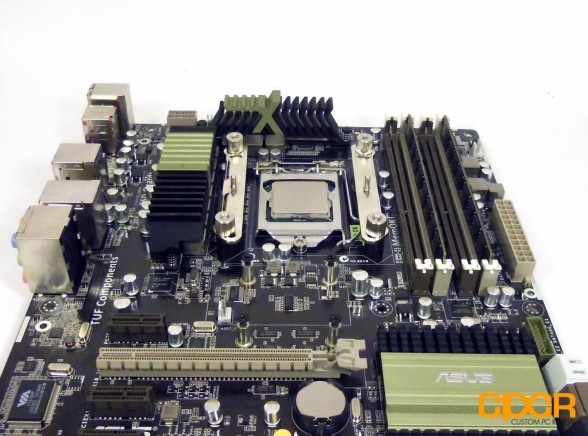 As with virtually all of the coolers I've tested lately, the Havik 120 features two mounting arms that allow you to simply screw the cooler down onto the motherboard. This is an excellent design as it's very easy to work with and is very secure as well. Once you get your backplate on, you simply screw down your mounting arms and you'll have something that looks like this.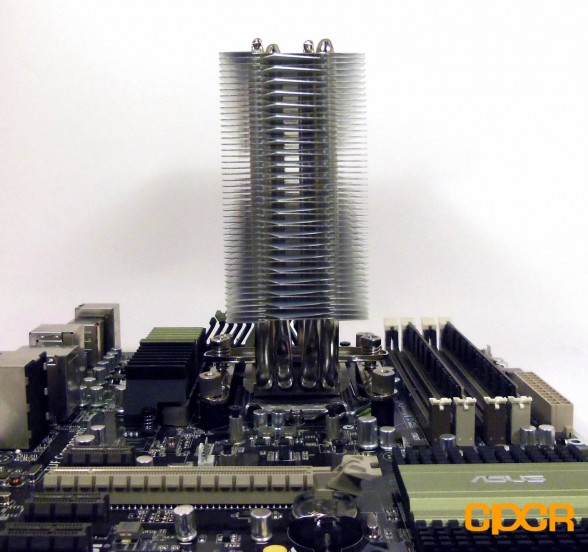 Next, you just need to screw the cooler down. To do so, you have to make sure you don't have the fans installed, or you'll end up having a hard time trying to install the cooler!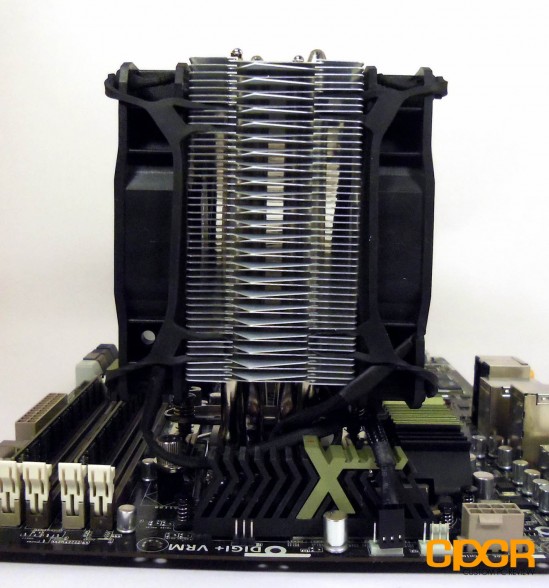 Once that's done, you just need to strap your fans on and you're good to go!
With the Havik 120 out of the way, let's take a look at the Havik 140.