Noctua NH-C14 CPU Cooler Review
It seems like there's a new cooler on the market every time I turn my head. I mean, even the CPU giants like Intel and AMD have their own all in one liquid cooling solutions nowdays. With all these coolers floating around, it can be dizzying trying to choose the right one. However, anyone who's familiar with CPU coolers will know that each cooler has differences. There's are always companies out there that release the most forward thinking, most innovative designs and those who make coolers that seem like they're based off a reference design somewhere.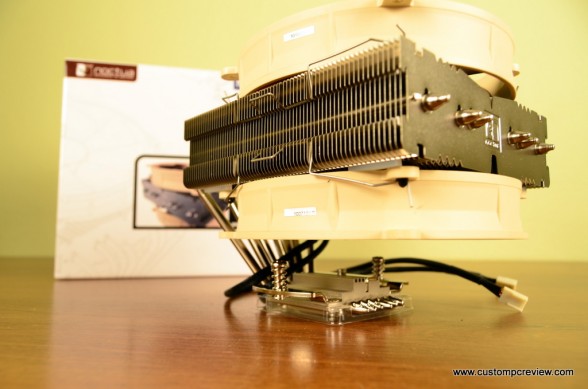 Luckily for us, we're going to be taking a look at a product from one of the innovative companies today. As a master of cooling technology, Noctua has a long list of accomplishments and awards trailing many of their products. Today we'll be looking at the Noctua NH-C14. Following their usual creative trend, Noctua developed the NH-C14 primarily for quiet computing enthusiasts who want maximum performance. Aside from the unorthodox design, the CPU cooler packs six nickel plated heatpipes, dual 140mm fans, the SecrureFirm2 mounting system as well as an industry leading 6 year warranty. Excited? Yeah, me too. Let's get started!