NewerTech Power 2U AC/USB Wall Outlet Review
Navigation:
Upgrade Your House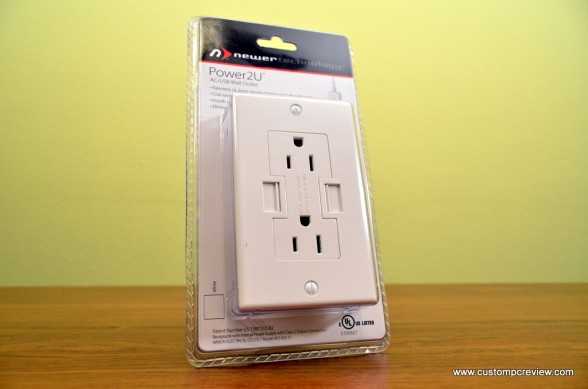 Normally, we review computer hardware here at Custom PC Review, but sometimes we find a piece of tech that's so innovative and so possibly useful that we really have to check it out.
That piece of tech we're taking a look at today is the NewerTech Power 2U AC/USB Wall Outlet. Ever had the problem where you wanted to charge your iPhone and all you've got is the USB cable? What about that new tablet that only shipped with the USB cable? Well, NewerTech has just the house upgrade for you.
Breaking another tradition here, normally we'd talk features, specifications, and all that other stuff, but honestly if you take a look to the here, you can pretty much tell exactly what this thing does. So what will you need? Just a 15A circuit and a 16 cu in. electrical box, which is pretty standard for most American homes these days. So, full steam ahead to the next section of the review!
A Closer Look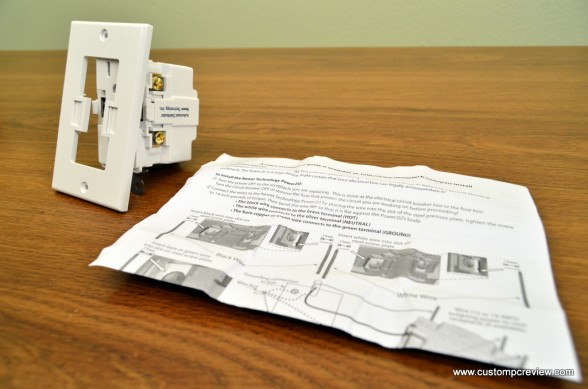 Included in the packaging is just a quick installation guide along with the Power 2U unit itself. For those not familiar working with your house's electricals, you might want to find someone who is, but honestly it's not too bad (Yes, this is coming from someone who has never taken apart a power outlet prior to this).  NewerTech even has a video installation guide to help you through.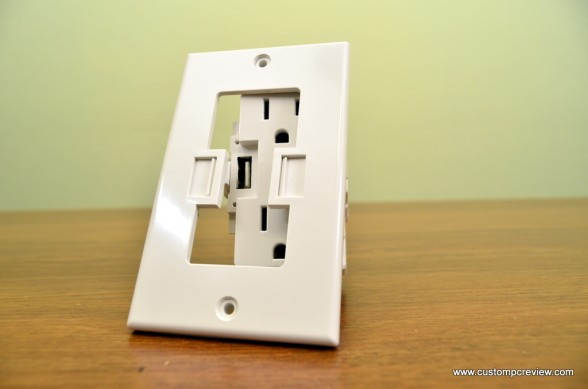 A closer look at the front reveals the Power 2U's standard faceplate along with the USB charging ports behind them. Overall build quality is very good, and the entire unit feels quite solid.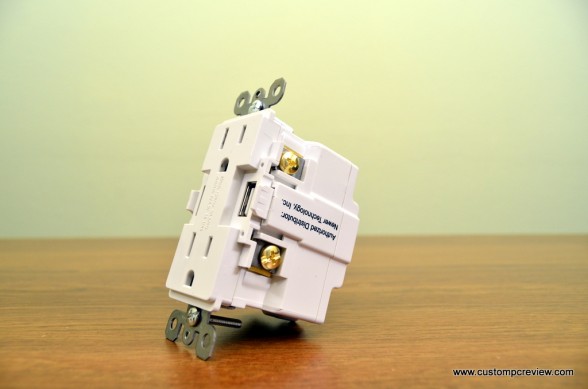 Taking a look at the side of the Power 2U, we notice that everything is pretty standard here. Two power cables connect to the right side and two to the left. At the bottom you've also got a connection for the ground wire as well. For those living in North America, you'd probably be fine; however, your building may be outfitted with 20A circuits though so that might be something to watch out for. Again, if you're not sure, consult a professional.
Additionally, notice how big the Power 2U is. If you've got a small electrical box (<16 cu in), you may have fitment issues. More on that in the next image.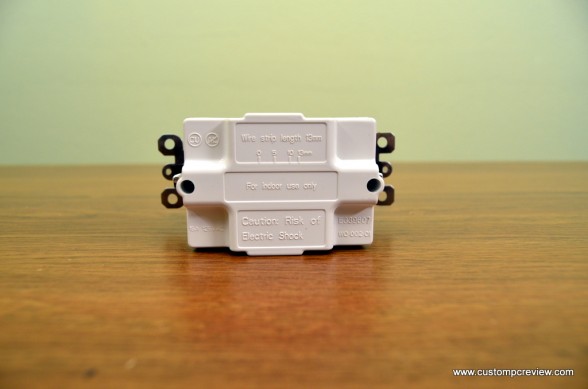 In addition to the depth of the Power 2U, notice how thick it is as well. Again, if you've got a more shallow or skinny electrical box, the Power 2U might have fitment issues, so make sure to measure if you plan on purchasing the Power 2U. According to the users manual, you'll need a wall outlet that's 54.5mm wide x 62.3mm deep x 90.5mm tall, so if you've got less than that, it'll be a no go for sure.