Kingston HyperX Genesis: LoVo 8GB DDR3 Kit (2x4GB) Review
Navigation:
HyperX LoVo Overclocking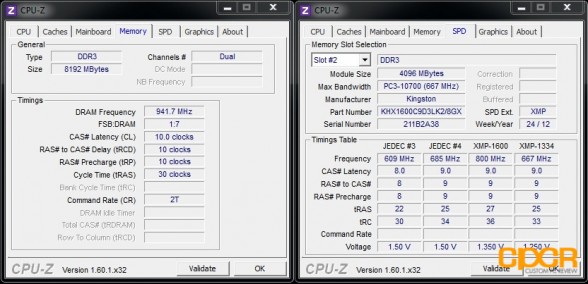 Overclocking the HyperX LoVo was fairly successful, but to be honest I didn't exactly spend too much time working on getting the highest overclock. That said, I was able to fairly squeeze out a 1866MHz overclock by cranking the voltage up to 1.5v and setting the timings to 10-10-10-30-2T. Of course, to me that kinda defeats the point of purchasing low voltage memory since the reason to buy something like this is to get as low of a voltage as possible. There are plenty of memory kits that are guaranteed to run at 1866MHz or higher at 1.5v.
HyperX LoVo Undervolting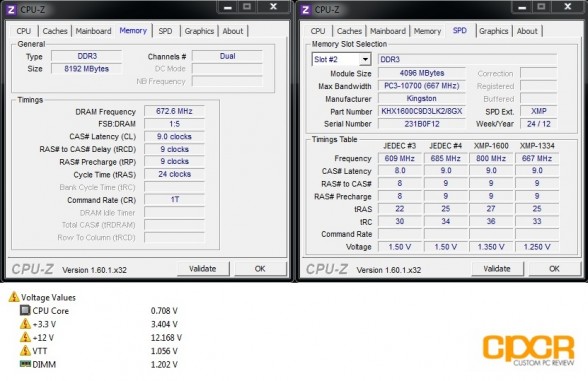 Since the memory is meant for running at low voltages, the next thing I tried then was to undervolt the HyperX LoVo to see just how low it could go. Using XMP Profile 2 as a starting point, I set the memory to 1333MHz at 9-9-9-25-1T at 1.25V, which as usual of Kingston products ran 100% stable. After a bit of fine tuning, the memory then happily ran at 1333MHz 9-9-9-24-1T at 1.2V, which is an additional 0.05V lower than the voltage specified by XMP Profile 2. (Image above)