Kingston HyperX Genesis: LoVo 8GB DDR3 Kit (2x4GB) Review
Navigation:
A Closer Look at the HyperX LoVo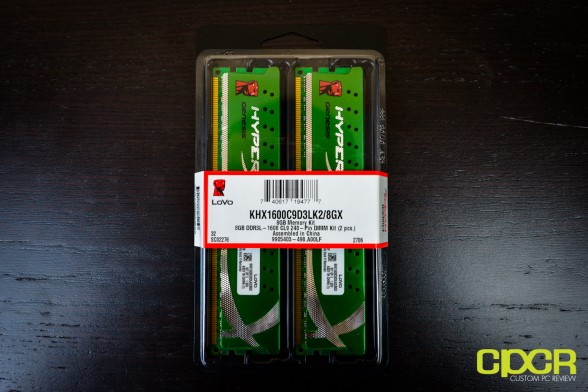 Here's a look at the packaging for the Kingston HyperX LoVo. The front of the packaging includes a sticker that details the specifications and other miscellaneous information about the memory.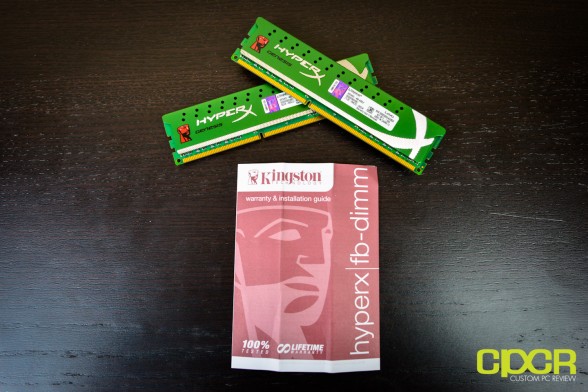 Inside we find some documentation on the memory along with the memory itself. The documentation specifies some of the value add you get for going with Kingston memory, namely a lifetime warranty and 100% tested working memory modules.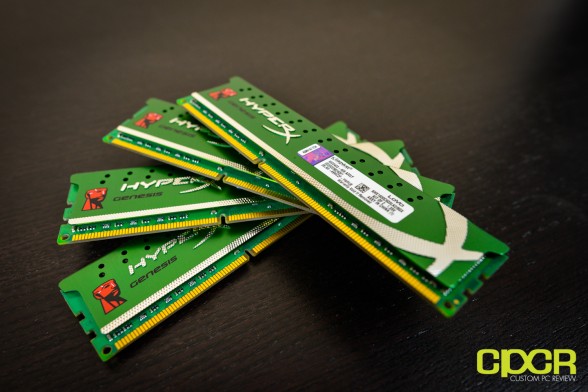 Here's a look at the memory modules. The heatsink is in green, which is the standard color for "eco friendliness" and the heatsink is also low profile enough so that it should be compatible with most if not all air CPU coolers on the market. Kingston has also chosen go with a green PCB, which in this situation actually looks quite good.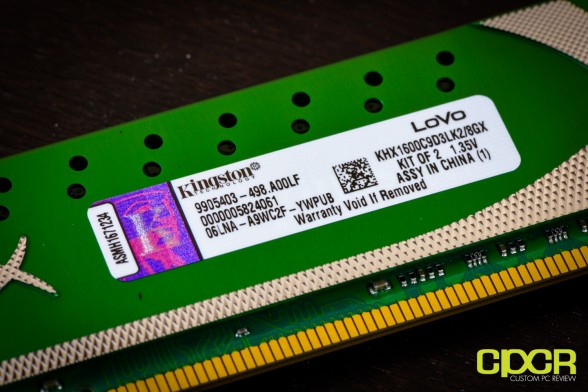 Here's a closer look at the warranty/information sticker on the HyperX. We can see that the memory is 1.35v and our specific sample comes in a kit of 2 for 8GB. It's also made in Kingston's China factory.
Here's a look at four sticks of HyperX LoVo installed on our Ivy Bridge/Z77 test bench with the massive Phanteks PH-TC14PE CPU Cooler installed. As expected, the HyperX LoVo memory has plenty of clearance, even with CPU cooler with much less clearance than what we have here.