Kingston HyperX 240GB SSD Review
Navigation:
HyperX 240GB Performance
Anvil Storage Utilities
Anvil Storage Utilities is an excellent all around benchmark for testing many different functions of SSD performance. For our purposes, we ran the benchmark through both 0 fill mode (compressible data) on the left and 100% compression (incompressible data) on the right.
Here we've got the Anvil Storage Utilities numbers for both compressible and incompressible data. Again, we're looking at some strong, well rounded performance from this drive.
PC Mark 7
The PC Mark 7 storage test tests the SSD under many different real world tests such as gaming, video editing, etc. This is most representative of the SSD's performance under real world situations.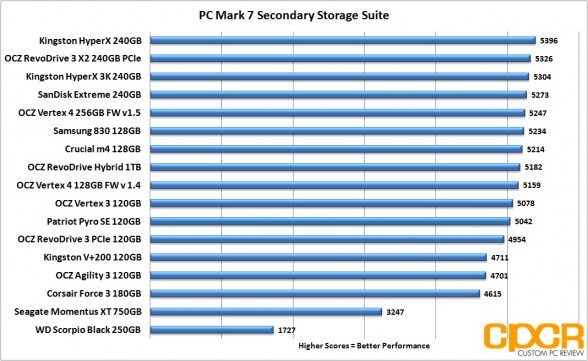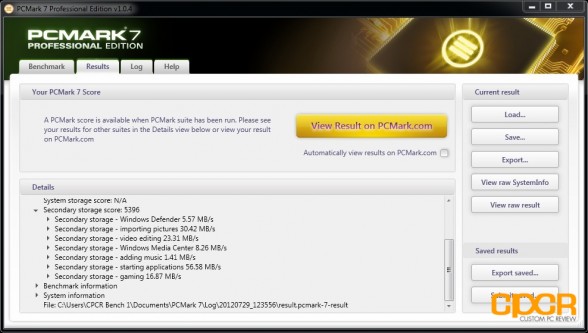 In PC Mark 7, the HyperX 240GB was able to snatch a full 5396 points, which puts it right at the very top of our chart. Not only is this the highest scoring drive we've tested on this benchmark, it outperforms the second on the list by a whopping 70 points!