Kingston HyperX 240GB SSD Review
Navigation:
A Closer Look at the HyperX 240GB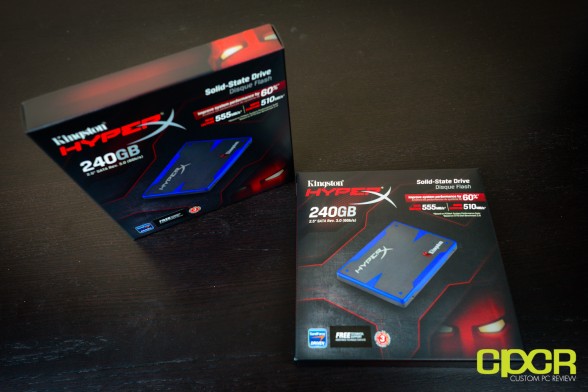 Here's the packaging for the HyperX. It's made very clear up front that we've got a 240GB SSD with read speeds up to 555MB/s and write speeds up to 510MB/s.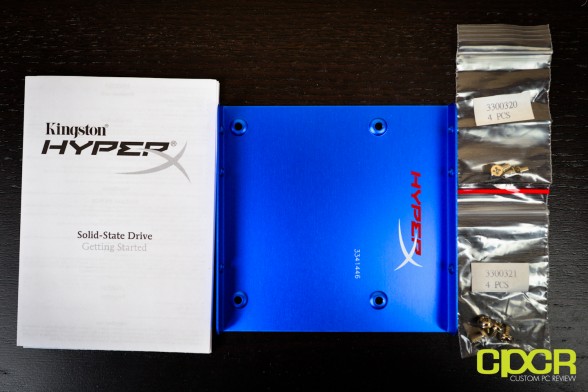 Accessories in the box include simply the documentation, a 2.5″ to 3.5″ adapter, and some mounting screws.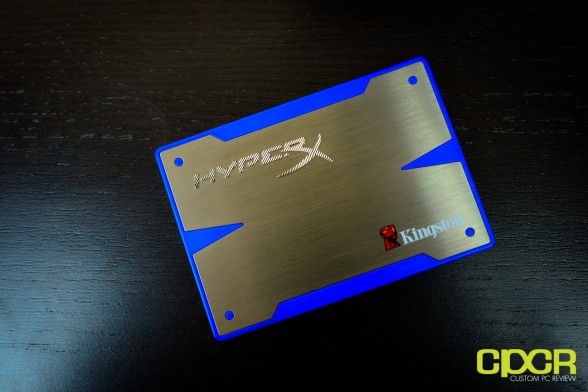 Taking the HyperX out of the box, it looks like the HyperX is identical to the HyperX 3K except the drive has blue trim instead of black. The top of the drive is finished with a metal finish and the top left of the drive includes a HyperX logo.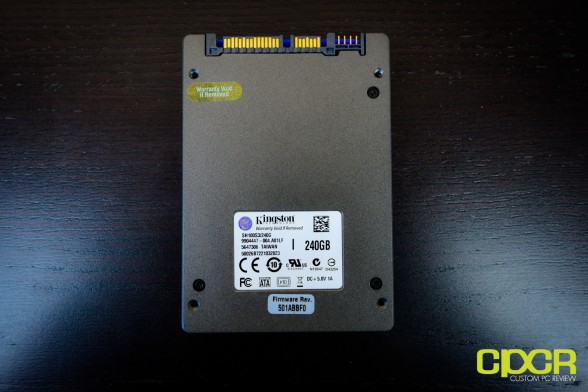 Here's a look at the rear of the drive. We get a huge sticker in the middle which includes all the information for the drive.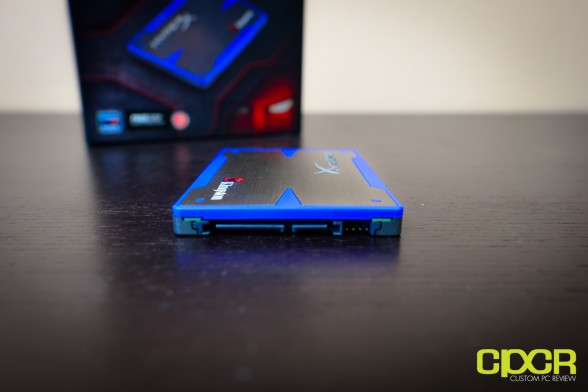 Here's a look at the connectors on the HyperX. We've got a SATA 3 6GB/s and SATA power connector. Fairly standard stuff.