Review: Kingston DataTraveler Locker+ G3 16GB USB 3.0 Flash Drive (DTLPG3)
Posted January 27, 2014 by Tom Li in
Reviews
Navigation:
Kingston DataTraveler Locker+ G3 16GB Conclusions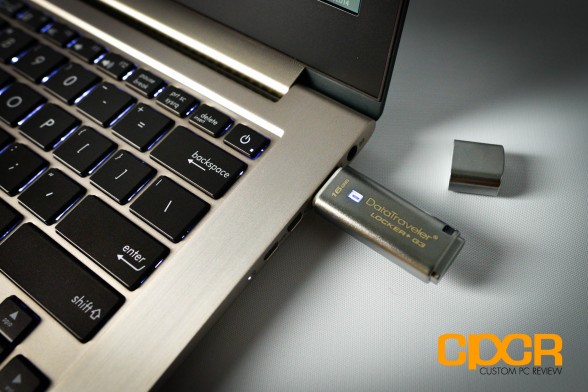 After spending a couple weeks with the Kingston DataTraveler Locker+ G3 16GB, I really can't think of many bad things to say about the drive.
Build quality was solid and the aluminum shell definitely helps give the DataTraveler Locker+ G3 the feel of a product you'd expect will keep your data safe. I kept my unit on my keyring for the past couple weeks and it held up to the abuse just fine. There's a couple minor scratches, but overall it's fine.
The software included on the drive is pretty straightforward, even for those who aren't the best with computers. All there had to be done was insert the drive, run the included software, and set a password. The entire process took me less than a minute to complete. Since the drive uses hardware encryption, there's nothing to install, which is great if you want to use your drive on computers other than your own. The password is required every time the drive is connected, and it will wipe itself after 10 failed attempts, so I think that should be something to watch out for if you tend to forget your password. It probably wouldn't be good if you accidentally wiped your drive after forgetting your password.
The one thing you should watch out for is that you won't be able to use the drive with OSes other than Windows or Mac. Those who use Linux or those who want to use the drive for flashing a BIOS will be out of luck here. It'd be really nice if Kingston would allow the option of only encrypting a portion of the drive so that the rest can be used without launching the included software.  
As for security, the DataTraveler Locker+ G3 is pretty secure. Without the proper password, nothing can be done to the drive. The only way to use the drive again after you've forgotten your password is to deliberately enter the wrong password 10 times and re-format the whole thing. There's no password recovery option available in the software, only a hint, so if you forget your password you must either contact Kingston support (and hope they have a solution) or deal with the data loss. The way I've been doing things though is keep a cloud stored TrueCrypt encrypted weekly backup of the drive so that if I do end up losing it, I still have a backup available.
Since the DataTraveler Locker+ G3 is focused on security, it certainly isn't the fastest USB 3.0 drive we've tested. With 150MB/s sequential reads and 25MB/s sequential writes, it's pretty slow compared to many USB 3.0 drives such as Kingston's own DataTraveler HyperX USB 3.0 drive. However, compared to many encrypted USB drives on the market, it's actually pretty quick. If you don't need hardware encryption on the whole drive, it may be a better option to go with the DataTraveler Ultimate 3.0 G3 or the DataTraveler HyperX 3.0, which provide faster performance and better flexibility as you don't need to be in Windows or OSX to use the drive. 
While you'd expect to pay a premium for the encryption features and the full aluminum design of the Kingston DataTraveler Locker+ G3, but the 16GB edition (DTLPG3/16GB) will only set you back ~$20. If durability, aesthetics, and a peace of mind is what you're looking for, I'd definitely suggest checking out the Kingston DataTraveler Locker+ G3.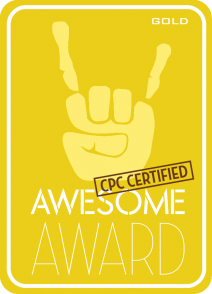 Plug
Help Us, Help You!
We spend a ton of our precious and valuable time at every chance we get researching, tinkering, testing, and writing up the most in-depth computer hardware reviews possible. We're very passionate about what we do and really enjoy spending each and every minute of our time helping you make the best buying decisions possible, but unfortunately passion and enjoyment doesn't necessarily bring in much return especially for independent websites like ours.
We don't take donations, but if you appreciate what we do and want to help us continue doing what we do, simply click on any of our special Amazon links in the content above or click on the banner below prior to purchasing anything from Amazon. It doesn't cost you anything to do so, but it does give us a small return on every purchase you make. This allows us to pay for website costs, expensive testing equipment, and hopefully a growing number of contributors down the line.
If you feel like being
extra awesome
, be sure to click the banner,
bookmark it
and help us out a bit every time you make a purchase!
Remember, every little bit helps and thanks for reading!