Ineo I-NA321U+ Dual Bay Docking Station Review
Navigation:
A Closer Look at the Ineo I-NA321U+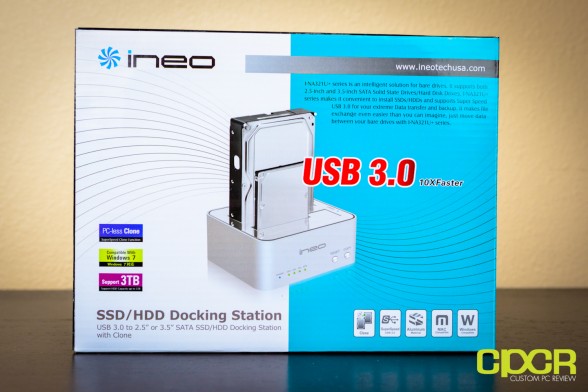 Here's a look at the Ineo I-NA321U+ packaging. It's quite simple with plenty of logos and graphics describing all the features of the unit itself.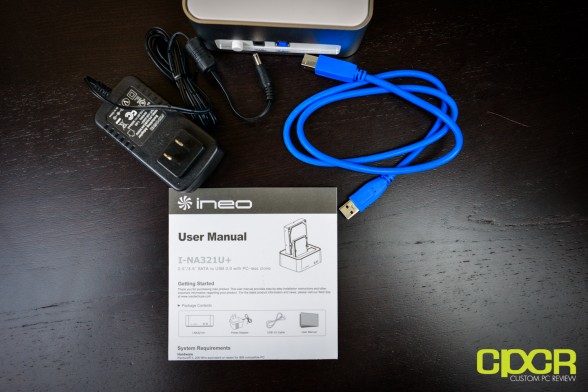 Inside the packaging, you will find some documentation, a power adapter, and a 3 feet USB 3.0 cable. The only thing I'm concerned about here is the 3 feet USB 3.0 cable. 3 feet is ridiculously short and there's no way it's long enough to reach any PC situated on the floor. Ineo needs to include at the minimum a 6 feet cable here.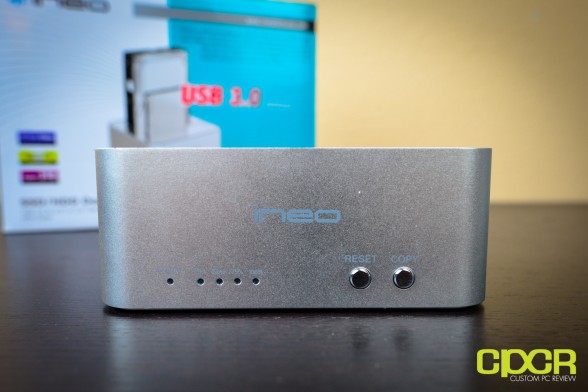 Here's a look at the front of the I-NA321U+. The entire exterior is made of beautiful brushed aluminum (with the exception of the reset/copy buttons that are made of plastic). At the bottom left there are five LED indicators. Starting from the left we get the power LED, 25% LED, 50% LED, 75% LED, and 100% LED.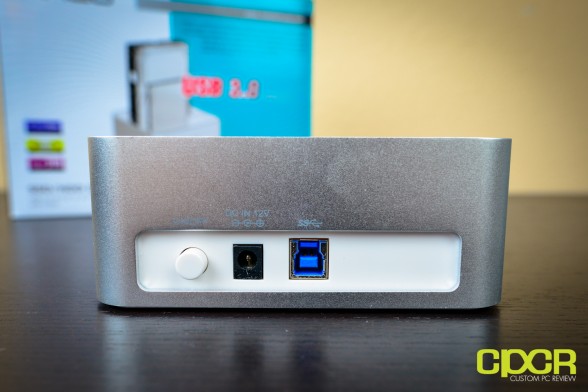 At the back we get the power switch, a power input, and a USB 3.0 input as well.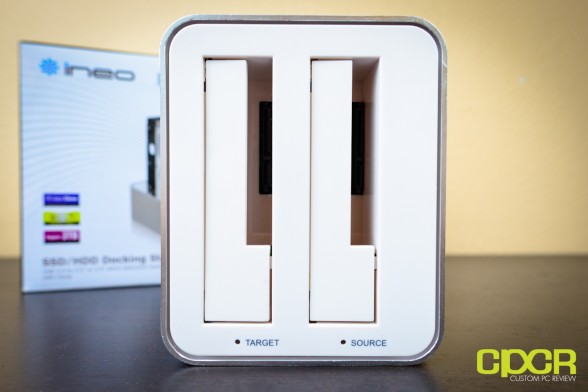 At the top we get two bays. The bays have LED indicators as well as text marking the bay as the "SOURCE" or "TARGET" bay. This is used for hard drive cloning later on.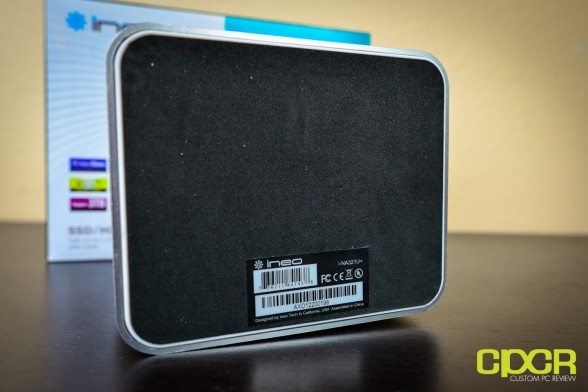 The bottom of the drive features a felt lined finish, which will prevent table scratching.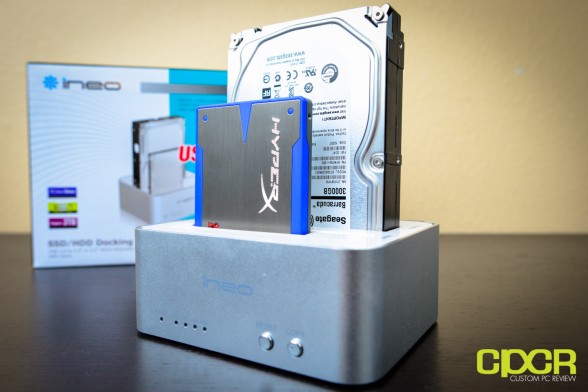 The hard drive/SSD dock is compatible with both 2.5″ and 3.5″ hard drives and SSDs. Here's a look at the dock with both a 2.5″ SSD and a 3.5″ HDD populated.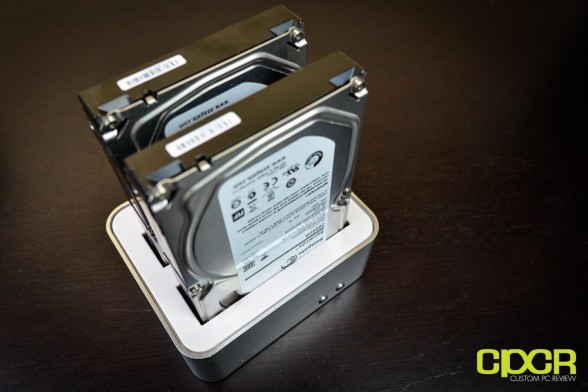 The dock is also 3TB drive compatble, so here's a look at the dock with dual 3TB Seagate Barracuda 7200RPM hard drives installed. The brushed aluminum finish matches very well with the metal finish on the hard drives.