HIS Radeon HD 7850 IceQ Turbo 2GB Review
Navigation:
HIS Radeon HD 7850 IceQ Turbo 2GB Performance
Battlefield 3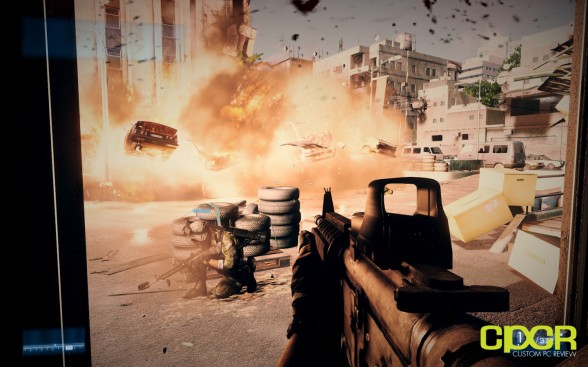 Possibly one of the most highly anticipated FPS games of 2012, Battlefield 3 is currently one of the most graphically intensive games developed on the incredibly well crafted Frostbite 2 engine. With its detailed models, amazing physics, excellent use of shaders, and stunning effects, it easily makes it into our list of the best looking games ever created.
Our benchmark will be run in the map Operation SwordBreaker during the first fight scene. We'll be using FRAPS to record a 60 second clip, which includes making this van up here explode.