HIS Radeon HD 7850 IceQ Turbo 2GB Review
Navigation:
HIS Radeon HD 7850 IceQ Turbo 2GB Performance
Diablo 3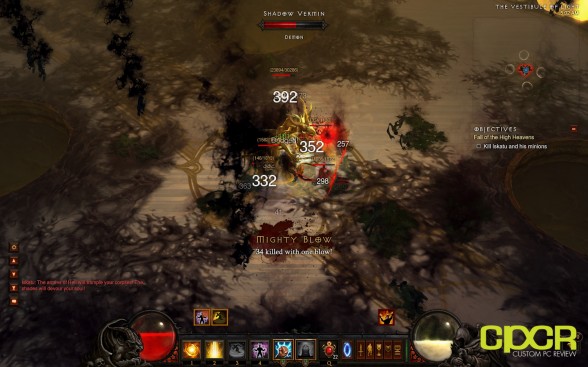 After being released over a decade after its predecessor, Diablo 2, Diablo 3 launched as the fastest selling PC game of all time selling 3.5 million copies within the first 24 hours of its release, instantly crushing Blizzard's servers at launch time. While Diablo 3 isn't the most graphically intense game out there, it's still an excellent benchmark due to its widespread popularity.
For our benchmarking today, we'll be using FRAPS to record a 60 second benchmark while in game. Our benchmark is run in Act 4 Part 1 where we'll be taking out the mini-Boss Istaku and his countless minions.