Gigabyte G1.Sniper M3 mATX Motherboard Review
Navigation:
Say Hello to My Little Sniper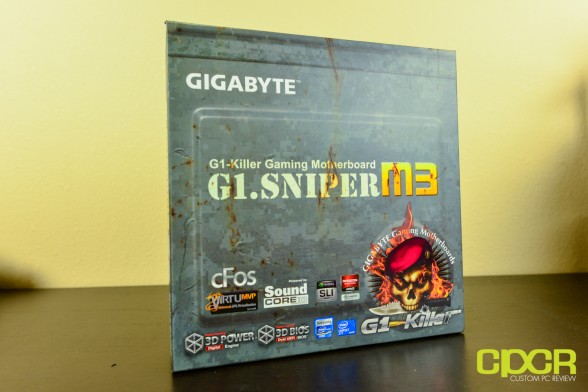 With the introduction of the Intel's Z77 chipset, Gigabyte has made many big improvements to their motherboard line and overall, we've been quite pleased with what they've done. A couple of weeks ago, we took a look at the Gigabyte Z77X-UD3H. While it wasn't the top of the line Gigabyte product by any means, we were definitely impressed with what it had to offer for the price. Sporting tons of features, high quality materials, excellent looks and a more than reasonable asking price, it was easily able to snag our highest recommendations.
With that said, today we're back with a review of another Gigabyte board and this one is from the Gigabyte G1.Sniper line of gaming motherboards – the G1.Sniper M3. Although many of you probably already know the Sniper, the Sniper 2, and the Sniper 3 as full ATX motherboards, the M3 is actually a mATX motherboard aimed at the segment of gamers who prefer smaller, lighter computers for carrying to LAN events or for those who simply just want smaller computers yet don't want to sacrifice many of the features found on full ATX motherboards.
Gigabyte G1.Sniper M3 Specifications