Genius Mordax Gaming Headset Review
Posted October 16, 2012 by Antonio Esmael in
Reviews
Navigation:
A Closer Look at the Mordax
Here's a look at the headset in its packaging with the inline controller in the center.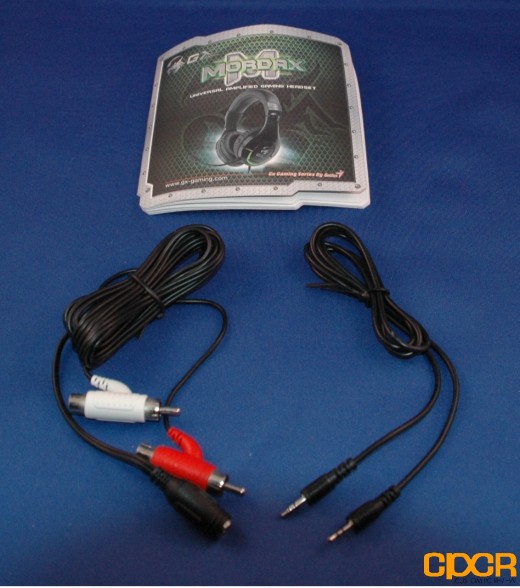 First, let's take a look at the included accessories. Above, we've got a 3.5mm to 3.5mm cable and a 3.5mm to RCA adapter.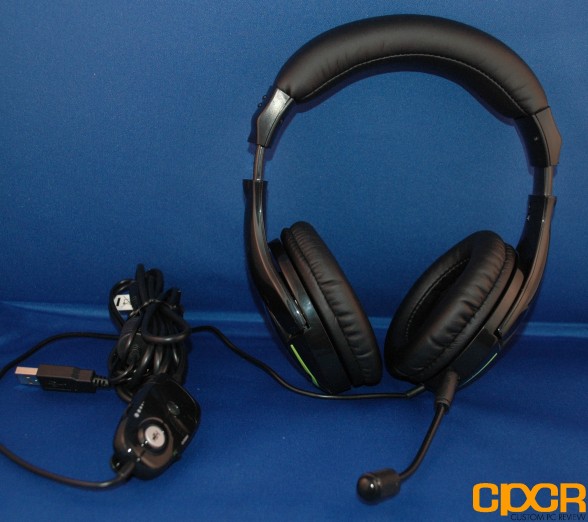 Here's a look at the headset itself with the inline controller and output connectors – USB and 3.5 mm.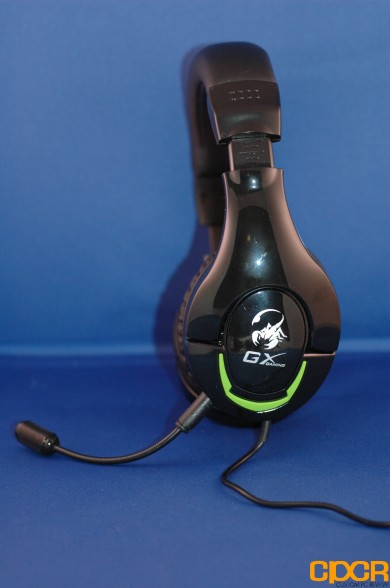 Aesthetically, the Mordax has a glossy black finish with green trim. On the left earcup, we get an adjustable microphone. On both earcups we get a cool looking scorpion logo. Personally, I really like the design of the scorpion.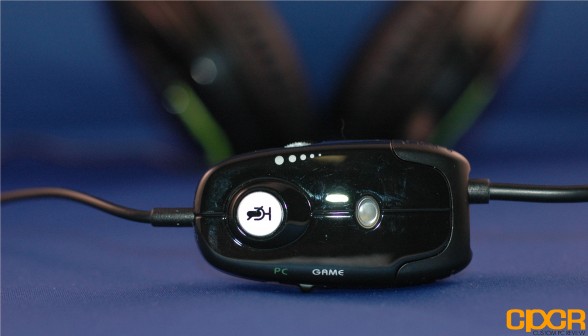 Here's a closer look at the inline volume/mic controller. The microphone mute button is displayed here along with a LED indicating if the headset is muted or not. The volume control is located on the top and the PC/Game modes are located on the bottom which are used for different connection types (PC/Console).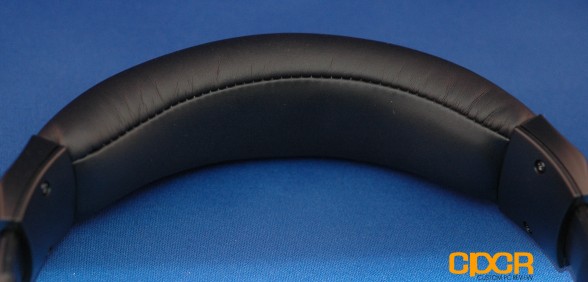 The top of the headband is covered in a soft, pleather material for increased comfort.
A look at and inside the earcups. Like the headband, we get a similar soft, pleathery material. The oval shape is relatively spacious and should be enough to hold most ears without any discomfort. As far as the drivers used in the Mordax, Genius has opted to go with 40mm drivers rather than 50mm found on some competitors. This may result in a lower bass response depending on driver quality.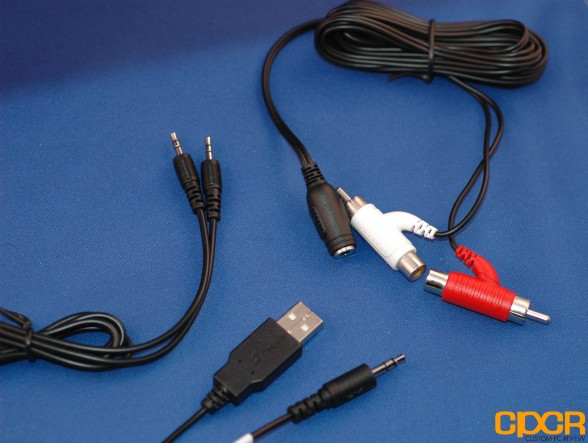 Here's a closeup of all of the cables and connection types. There's everything you'll need for a connection to PS3, Xbox 360 and the PC.