CyberPowerPC Xplorer X6-9120 Gaming Laptop Review
Navigation:
Xplorer X6-9120 LCD Testing
The screen included on the Xplorer X6-9120 is the LG Phillips LP156WF1, which is a popular 15.6″ LED backlit LCD used on a variety of popular notebooks. It's a TN panel, but in my testing I found the panel to be quite good overall.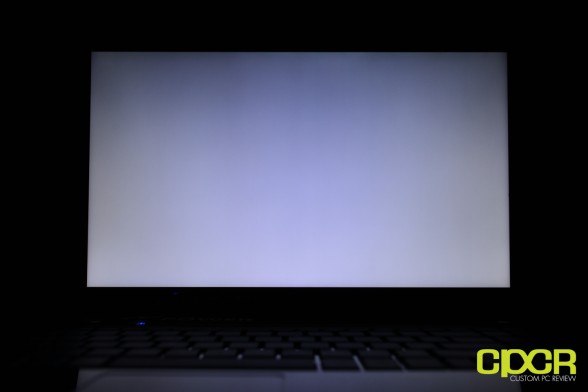 I didn't see much backlight bleeding with the panel. The entire panel was very evenly lit with only small traces of backlight bleed from the edges.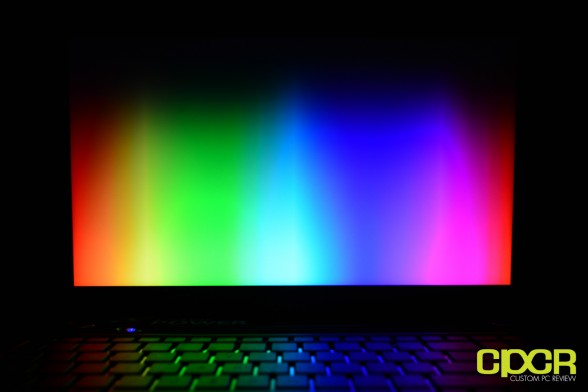 With the LCD's colors, I was again quite impressed as the display did a fantastic job bringing out strong, vibrant colors throughout the panel. Colors seemed accurate and the screen was quite bright at the maximum setting. Additionally, the screen is also a matte finish, so it'll be very easy to use in brightly lit rooms.
Horizontal viewing angles on the display were excellent with minimal washing out when viewed from either side.
Vertical viewing angles however, were quite bad with even a small shift in angle creating a large amount of washing out on screen. Ultimately, this is a TN panel and not a IPS panel and the vertical viewing angles are a good reminder of that.