CyberPowerPC Xplorer X6-9120 Gaming Laptop Review
Navigation:
Xplorer X6-9120 Performance
Disk Performance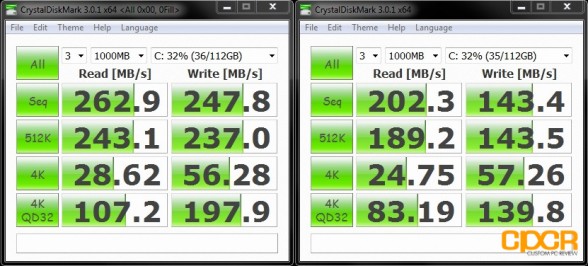 Disk performance was good as expected. The OCZ Agility 3 SSD definitely isn't the fastest SSD out there, but it is an SSD and is able to push very respectable 4K numbers, which will make OS, application, game, etc. loading feel very snappy.
USB 3.0 Performance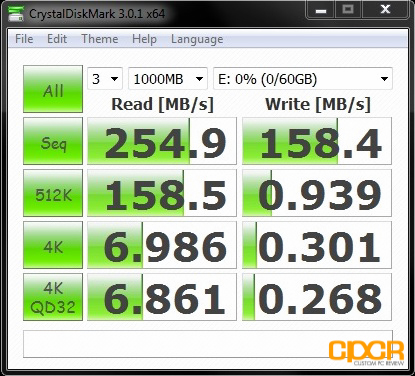 For USB 3.0 performance testing, I plugged in the Kingston HyperX 64GB USB 3.0 flash drive and did a Cystal Disk Mark run. As seen above, performance through USB 3.0 is excellent, maxing out the capabilities of the flash drive.