CyberPowerPC Xplorer X6-9120 Gaming Laptop Review
Navigation:
Xplorer X6-9120 Conclusions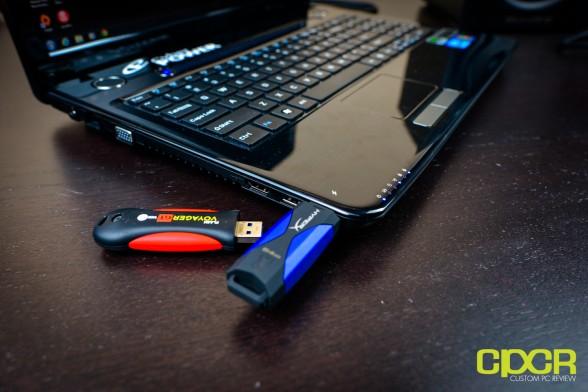 So with all the testing out of the way, let's talk a little about the performance of the Xplorer X6-9120. Overall graphics performance was acceptable for those casual gamers out there looking to play some older or less graphically intensive games. I had some excellent framerates when running Diablo 3, and at lower graphics settings, even more graphically intensive games such as Battlefield 3 were able to run at acceptable framerates. The GeForce GT 640M was far superior when compared to any integrated graphics solution out there, but does ultimately fall short for those looking to play the newest, most graphically intensive games at max settings at 1080P.
CPU performance on the other hand was quite superior, especially in multi-threaded tasks as it was neck and neck when compared to our stock desktop Ivy Bridge i5 3570K processor in the multi-threaded benchmarks. While this might not mean much for those only interested in playing the latest games as most games are much more GPU intensive than CPU intensive, it's definitely a great processor for those looking to do some CPU intensive tasks such as video editing, photo editing, etc. on the go.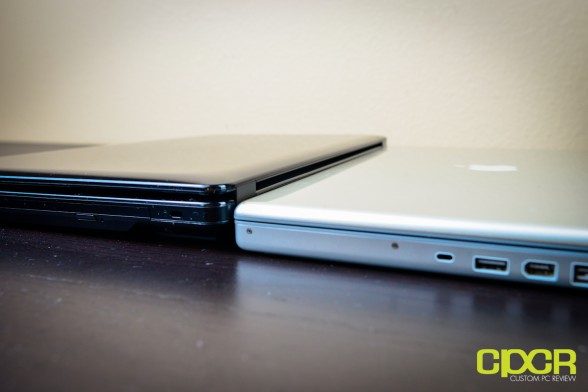 As far as aesthetics, the Xplorer X6-9120 definitely isn't the best laptop I've seen to date, but it's not ugly by any means. The plain glossy black design is very professional looking and those looking to use the laptop for both work and play will find that the Xplorer X6-9120′s design a great choice for the purpose. That said, I'm not a huge fan of the glossy finish. Even with the short amount of time I've had to test it, the laptop is full of smudges and fingerprints, which is not ideal for those who like their stuff squeaky clean.
Screen performance was top notch here and there was honestly very little to complain about. The screen was able to produce some excellent color and I personally prefer matte screen as it doesn't reflect light in bright rooms/surroundings. Horizontal viewing angles were superb as well, but the LCD doesn't do so well with vertical viewing angles so be aware of that. The keyboard is about as good as they get. The full sized US layout with the long enter, long shift keys, and long backspace makes the laptop excellent for typing. Throughout testing I didn't notice much flex in the keyboard either, which is a problem with a lot of laptop keyboards out there. I would definitely like to see some backlit keys so the laptop may be more easily used in the dark, but it's not a huge deal. The touchpad was acceptable, but it wasn't special by any means. The touchpad is coated with the same glossy finish as the rest of the laptop so the texture wasn't all that great and in terms of size, it's quite small as well. It does get the job done, but it definitely isn't ideal. The included speakers aren't too special either. I've heard better from laptop speakers, but to be honest, even the best laptop speakers pale in comparison even to a mediocre set of headphones or dedicated speakers.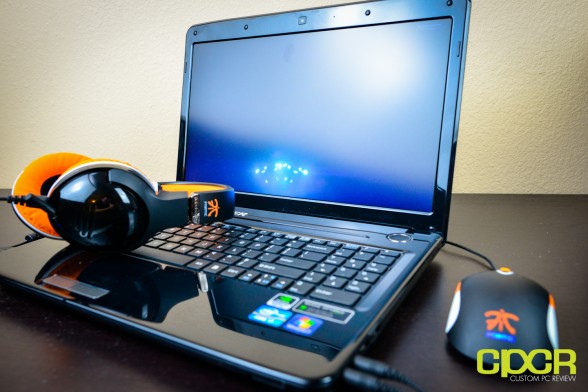 Even prior to all the testing, one thing I was extremely impressed with was the price point at which CyberPowerPC was offering the Xplorer X6-9120 for. At $867.00 before taxes for the configuration reviewed today, you're getting some serious price to performance. At this price point, you'll seldom find any manufacturer out there offering a system with 8GB of memory, a mobile i7, discrete graphics, and a SSD. It simply doesn't happen. Those willing to drop slightly over $1,000 on a laptop could easily configure in a top tier 240GB Intel 520 SSD for $1019, which is what I'd recommend. (Price as of 8/22/12) Comparable laptops include the ASUS N56VZ-ES71, Acer Aspire V3-571G-9435, Samsung McLaren NP550P5C-T01, HP Pavilion dv6t-7000, and the Dell Inspiron 15R . Whereas some competitors will offer the i7 3610QM, the 8GB of memory, or even superior graphics, strangely none will offer the SSD (For under $1,000) which I think is integral for a new laptop these days.
Recommendations
Gamers who predominantly play less graphically intense games such as Starcraft, Diablo III, etc. or gamers who don't mind turning the settings down a couple notches for more graphically intensive games will find that the CyberPowerPC Xplorer X6-9120 is an excellent choice for a gaming notebook under the $1,000 price point.
Those looking to use the X6-9120 for business will find that the 3 hour battery life should be more than enough in most situations and the professional glossy black design is excellent for blending in. Additionally, the full sized, standard US keyboard layout is about as good as it gets for typing.
For those looking for a budget workstation laptop, I think the X6-9120 is actually best suited for this purpose. The Intel Core i7 3610QM is a blazing fast processor that will do an excellent job crunching through multi-threaded tasks such as video encoding, photo editing, and 3D rendering. Those who know they'll be needing additional memory can configure the laptop to come with 16GB memory and for not much more of a premium either. Despite the GeForce GT 640M being on the weaker side in terms of gaming graphics performance, it still has 2GB of video memory and will be an excellent workhorse GPU for any applications that can utilize the 384 onboard CUDA cores.
Bottom Line
CyberPowerPC has done an amazing job with the CyberPowerPC's Xplorer X6-9120 including tons of top notch hardware for under the $1,000 price point. Recommended!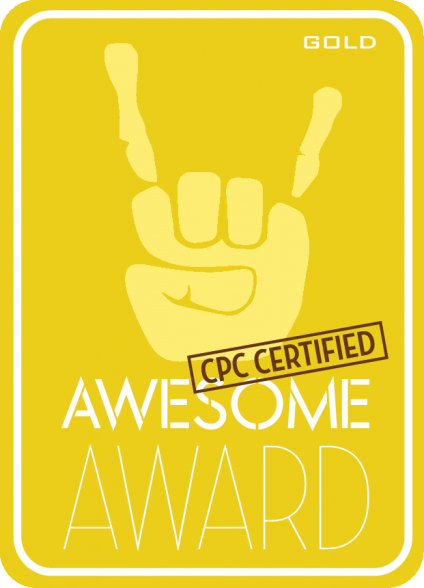 Special thanks to CyberPowerPC for making this review possible.
The CyberPowerPC Xplorer X6-9120 is currently available direct through CyberPowerPC.