Creative Sound Blaster Axx SBX 10 and SBX 20 Review
Navigation:
Sound Blaster Axx Setup & Software
Setup
Setting up the Axx was a very easy, very straightforward type of deal. After hooking the device up to a USB connection, simply download the drivers from Creative's website and install. In order to pair the Bluetooth, simply hit the Bluetooth button in the back, turn on Bluetooth on your phone, find the Sound Blaster Axx and hit pair.
Software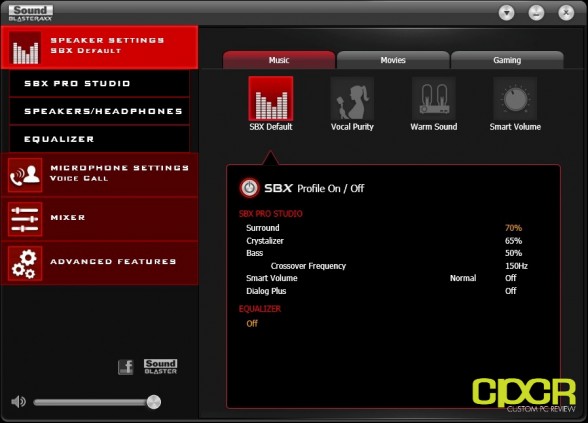 Here's a first look at the software. Seems like Creative changed the software suite to SBX Pro Studio, which pretty much just looks like a re-skin of THX Tru Studio Pro we've all grown to know and love. The licensing agreement probably expired or something. Anyway, in the main menu we get some different preset options with different profiles to choose from. There's four options each for music, movies, and gaming.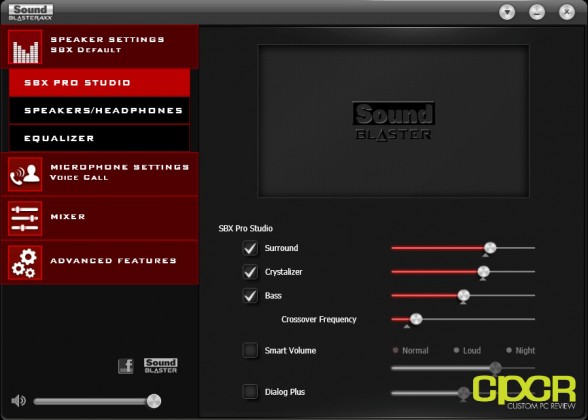 Those who don't like the preset options may also manually adjust the SBX Tru Studio Pro options. These are pretty signature Creative features carried over from THX Tru Studio Pro. Be sure to refer back to the previous page in order to find out what all of these features do.
Overall, they all work as advertised, but I have to say Smart Volume needs a bit of work. When nothing's going on, smart volume will try to boost the volume, which for those of you who've tried boosting the volume to 100% with nothing going on, creates hissing. Of course, this goes away as soon as some sort of audio gets played, but it's quite annoying to have on 24/7.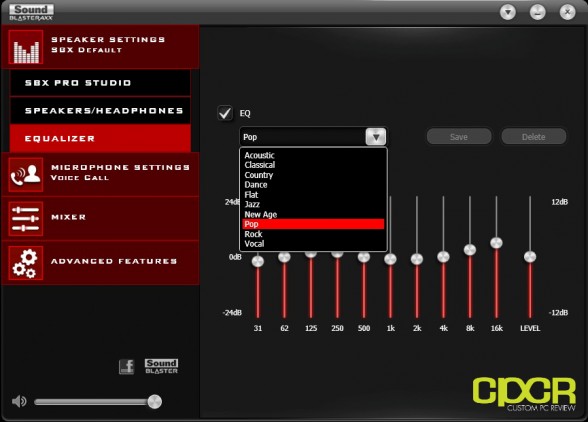 Yup, there's also an equalizer along with preset options of certain music types.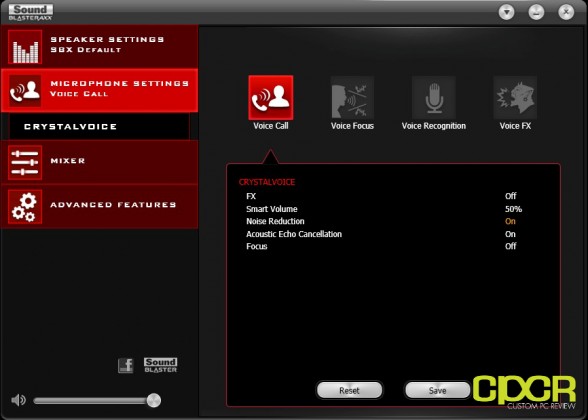 With Creative's introduction of preset profiles in SBX Pro Studio, they're also introducing preset profiles in Crystal Voice. There's a total of four voice profiles to choose from here.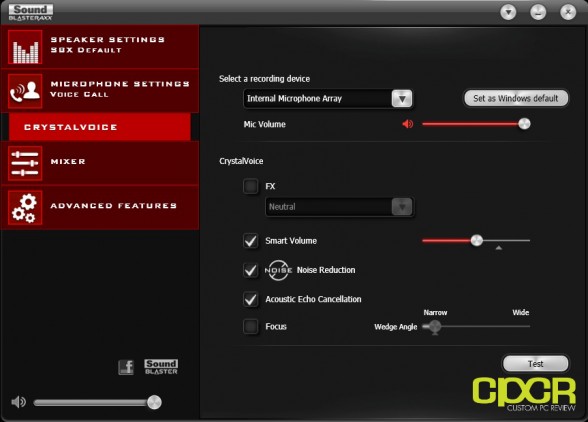 Again, those who find the profiles worthless may adjust every setting manually. Again, this is a straight up rebrand from THX Trustudio Pro.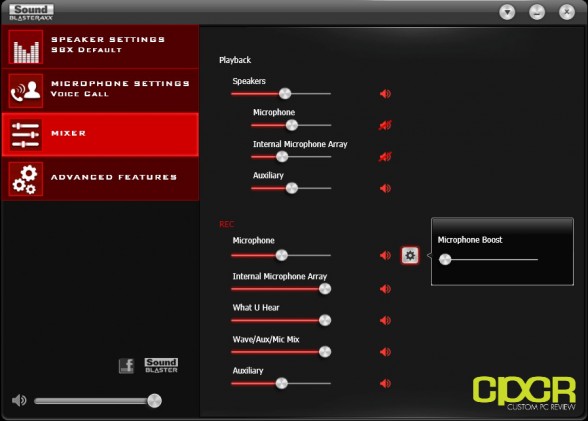 We also get some mixer options, so the volume of everything can be changed. Nothing special here.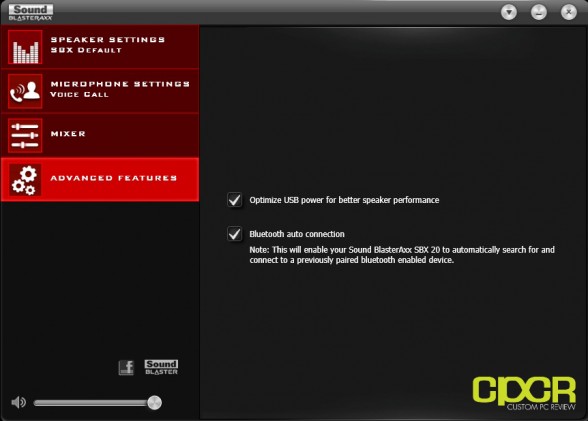 Under advanced options there's a couple interesting options. One is to optimize USB power, which is probably used to somehow get USB to feed more stable power to the Axx. The other option is Bluetooth auto connection, which allows your phone to automatically connect via Bluetooth to the Axx as soon as you're in range.