Creative Sound Blaster Axx SBX 10 and SBX 20 Review
Navigation:
A Closer Look at the Sound Blaster Axx SBX 10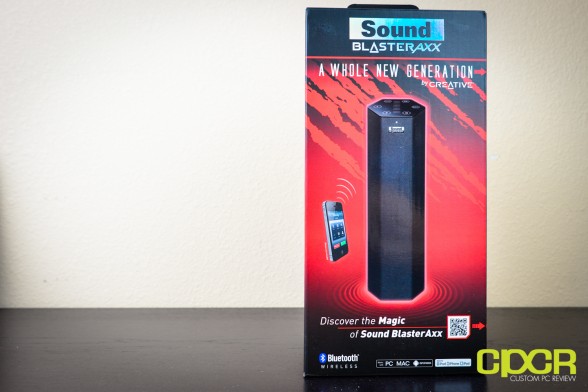 Let's take a look at the Sound Blaster Axx SBX 10′s packaging.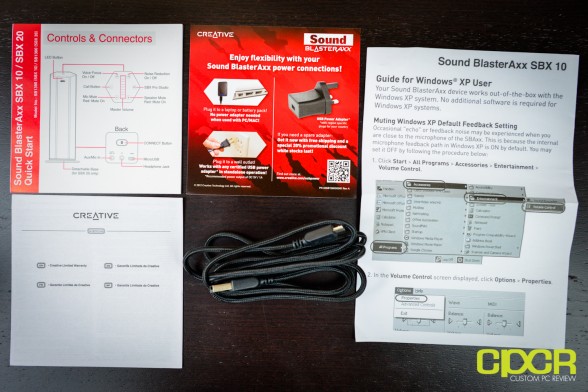 Inside the packaging, we get some documentation along with a braided micro-USB cable. They've even included special documentation for Windows XP if you're still using that.
Let's take a first look at the Axx SBX 10. Appearance wise, it's got a very simple and elegant pillar-like design. There's a nice looking Sound Blaster logo up top and there really isn't much else.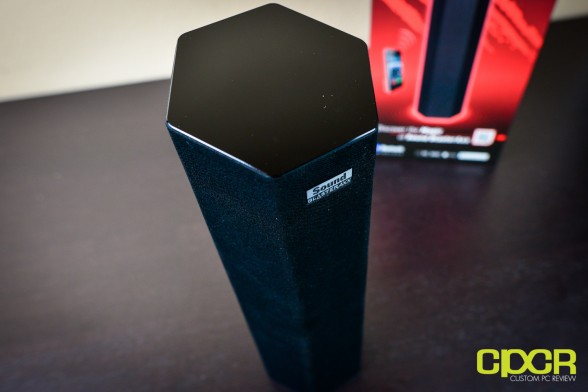 From the top, we can see that the Axx SBX10 has a hexagonal shape and the top of the unit features a glossy finish. We'll find out the reason for this soon enough…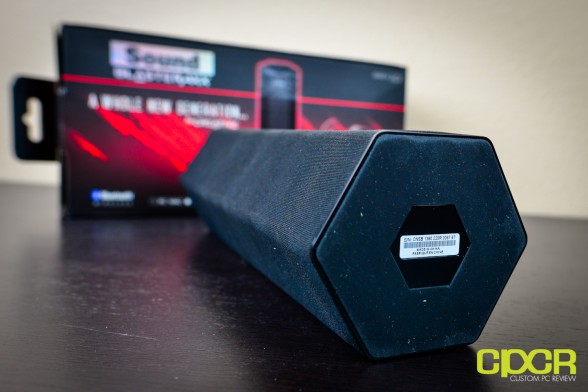 The bottom of the unit features a rubber finish along with some information about the Axx SBX 10 unit.
The only place where anything is happening at all is the rear of the unit. There's a port back here to give the unit a bit of a low end kick, a Bluetooth button for pairing the unit with a Bluetooth enabled device, a headphone jack, a microphone/aux combo jack and a micro-USB port.
The Sound Blaster Axx SBX 10 is powered through a single USB 2.0 connection. Once the unit is powered on, the entire top panel lights up to reveal a capacitive touch panel that may be used to start calls, change the volume, mute the unit, turn on SBX features, etc. Classy…