Corsair Neutron GTX 120GB SSD Review
Navigation:
Corsair Neutron GTX 120GB Conclusions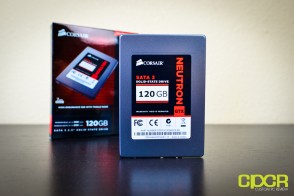 So let's wrap it up. Normally we'll start here with performance, but let's first address the elephant in the room – the new LAMD LM87800 controller. Personally, I think it's a very solid start for Corsair and LAMD. Despite slightly lower sequential read performance at lower queue depths and idle power consumption that's a bit high, the controller is solid and shows no indication that this is a new controller with tons of bugs to be worked out. Of course, it's hard to say with the limited amount of testing I can do here, but Corsair's decision to throw in a 5 year warranty on every Neutron GTX certainly does seem like they're quite confident in the reliability of their product.
Performance wise, the Neutron GTX 120GB is certainly very good. It topped our charts as the fastest 120GB/128GB class SSD we've tested to date and does seem to handle higher queue depths especially well, which is most likely a result of LAMD's heritage as a enterprise product manufacturer. As I mentioned earlier, sequential reads do suffer a bit in low queue depths, which is most representative of typical client usage, but it shouldn't be a huge deal in the real world since performance does eventually get to the 500+ MB/s range. Now do keep in mind that we normally review 240GB/256GB class SSDs, which typically will produce better performance as higher data density along with more NAND channels usually better performance.
Aesthetics and design wise, the Neutron GTX is a fairly good looking SSD. What's special about the Neutron GTX is that it will come in the smaller 7mm form factor, which will offer some level of flexibility for those looking to outfit the SSD in a more thin and light notebook that can only accommodate smaller 7mm SSDs. That said, I'm not so sure it's a great pick for those looking to outfit a notebook as power draw is a bit higher than I'd like to see.
| | | | |
| --- | --- | --- | --- |
| Manufacturer | Corsair | Corsair | Corsair |
| Model | Neutron GTX | Neutron GTX | Neutron GTX |
| Capacity | 120GB | 240GB | 480GB |
| Street Price | $144.99 | $248.38 | $559.99 |
| Price/GB | $1.21 | $1.03 | $1.17 |
| Check Price | Click Here | Click Here | Click Here |
Currently, pricing on the Neutron GTX 120GB is $144.99, which puts it well above the $1/GB range, making this quite a pricey SSD. With top tier competitors such as the Intel 520 120GB coming in at $128.35, Plextor M5 Pro 128GB coming in at $129.99, OCZ Vertex 4 128GB coming in at $99.99, it's going to be a bit difficult to justify paying the premium for the Neutron GTX, especially considering the fact that Corsair is using a relatively new, relatively untested controller.
Bottom Line
Corsair and LAMD have produced an excellent first generation product here with top notch performance that normally takes multiple generations to accomplish. While pricing is a bit higher than I'd like and power consumption does need a bit of work, I think the Neutron GTX is a solid, top performing SSD for those looking make the upgrade this holiday season.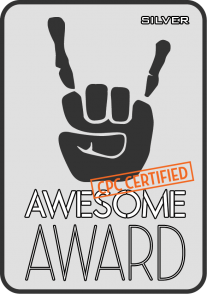 Special thanks to Corsair for making this review possible!
The Corsair Neutron GTX 120GB is currently available on Amazon.