Corsair Neutron GTX 120GB SSD Review
Navigation:
Ivy Bridge Test Bench
Special thanks to Gigabyte, Kingston, and HSPC for sponsoring our test bench!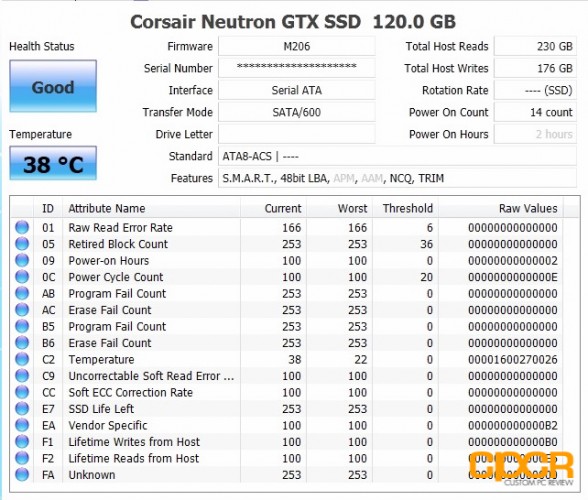 Corsair Neutron GTX 120GB Performance
ATTO Disk Benchmark v2.46
ATTO Disk Benchmark is one of the industry's oldest and most popular benchmarks for testing disk read/write speeds. This benchmarks allows read and write testing using predefined block sizes and gives us a good idea of read/write speeds with different sized files. Most SSD manufacturers these days prefer using this benchmark when advertising SSDs as it tests using compressible data, which tends to yield better performance.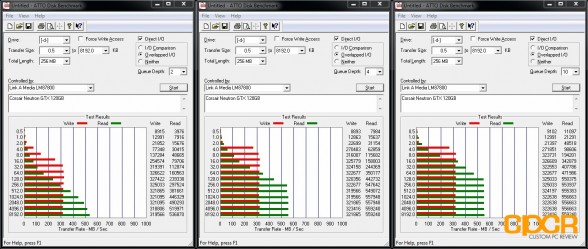 Starting off our testing with ATTO Disk Benchmark, overall results are pretty good for a 120GB class SSD with sequential reads topping out at around at slightly over the rated 555 MB/s and sequential writes topping out at around 323 MB/s, slightly under the rated 330 MB/s. It's interesting to see that sequential reads at lower queue depths don't ramp up as quickly as expected with the drive slowly reaching a maximum of 536 MB/s only after reaching the 8192 KB filesize.