Corsair Neutron GTX 120GB SSD Review
Navigation:
A Closer Look at the Corsair Neutron GTX 120GB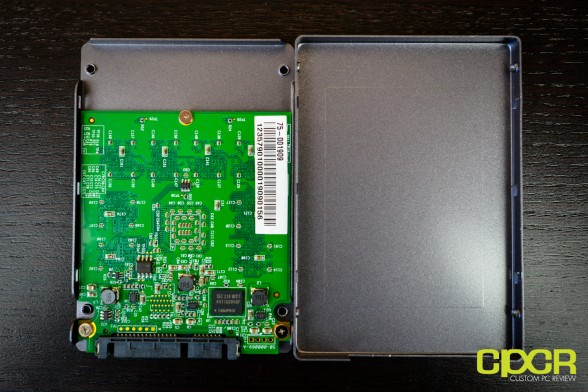 Opening up the Neutron GTX, we can see that the casing is held together via tabs rather than the typical screws. With the SSD open, we can see that Corsair chose to use a mini sized PCB rather than a full sized PCB. This is very similar to what we saw from the Corsair Force GS, and is more of a cost cutting measure than anything else. The backside of its PCB is also quite empty, which contributes to why the Newutron GTX is so thin.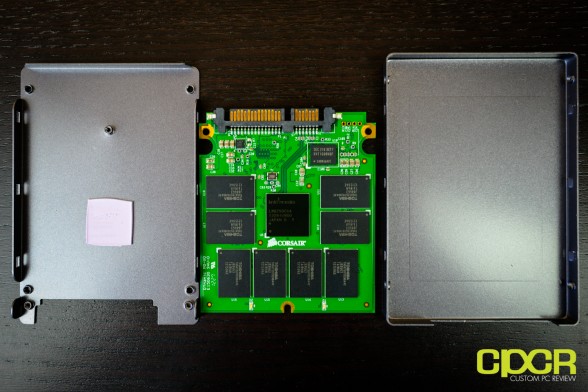 Moving to the other side of the PCB, we can see that there's a lot going on here. We've got 8 NAND packages, a controller, and a DRAM chip. Let's take a closer look.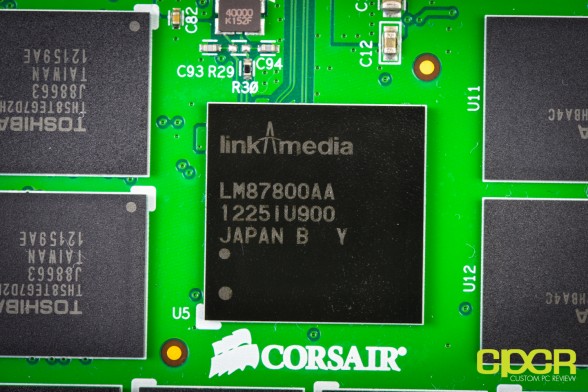 Here we've got the new Link_A_Media Devices LM87800 SSD controller, which is currently a Corsair exclusive controller. A quick search on LAMD tells us that they've been in the business of producing stuff like hard drive controllers and SSD controllers for about 8 years, but it seems like they've been doing so in mostly the enterprise space rather than the consumer space. Searching online for details on the new SSD controller on the other hand was quite difficult as the only piece of documentation that really talks about the LM87800 in any detail whatsoever is from a LAMD press release. That said, there are a couple pieces of important information that we can take away from the press release.
ARM based SSD controller, most likely dual core
8 NAND channels supporting 4 CE (Chip Enables) per channel
Support for ONFi, Toggle Mode, and legacy NAND
Support for 2y-nm and 1x-nm NAND flash from all major vendors
Supports some sort of encryption, although Corsair has chosen not to include this functionality with the Neutron and Neutron GTX
Supports some type of adaptive signal processing for more powerful error correction called "eBoost technology"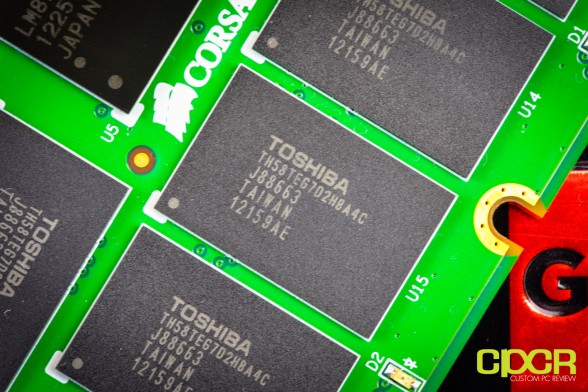 The NAND used for the Neutron GTX is Toshiba/SanDisk 24nm Toggle Mode NAND. Nowadays, this is fairly common high performance NAND. With the Neutron GTX 120GB, Corsair has opted to use a total of 8 NAND packages, each containing 16GB each. As this ends up being 128GB, 8GB is used for overprovisioning, similar to what we see in SandForce based SSDs.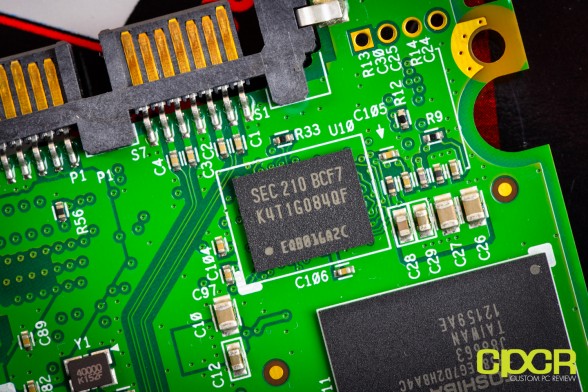 The Neutron GTX contains two 128MB DDR2-800 DRAM modules as well making it a total of 256MB of DDR2-800. The DRAM modules generally act as a buffer that caches incoming writes from the host, improving small file write performance.