Corsair Force Series GS 240GB SSD Review
Navigation:
Corsair Force GS 240GB Conclusions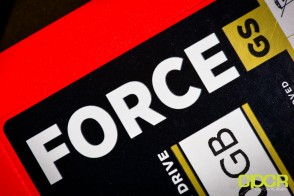 The Force GS 240GB performed as expected as it was easily capable of pushing 500+ MB/s sequential reads/writes in compressible data sets while dropping to about the 270 – 290 MB/s sequential writes when incompressible data is introduced. Since typical usage scenarios will involve a mixture of both incompressible and compressible data, performance will greatly depend on what kind of applications are used. Either way, the Force GS will be fast.
What was very interesting though is just how fast 4K performance is in both incompressible and compressible data sets. In all benchmarks ran today, the 4K writes hit a very respectable 120+ MB/s. I haven't seen this type of performance from any SandForce based SSD on the market and is more than likely partly due to Corsair's use of fast Toggle Mode NAND along with performance enhancements contained in the new SandForce 5.03 firmware. In our PC Mark 7 benchmark, the Corsair Force GS came in as the third making it one of the fastest SSDs we've ever tested to date.
While performance is impressive, it's also important to note that power consumption under load is quite high, reaching about 3.3W during constant sequential read/writes activity. While this is not a consideration for desktop users, those looking for a new notebook drive should take the higher power consumption figures into consideration. Even an extra watt of power draw could mean a lot when you're on a battery.
| | Corsair Force GS | Corsair Force GS | Corsair Force GS | Corsair Force GS |
| --- | --- | --- | --- | --- |
| Capacity | 180GB | 240GB | 360GB | 480GB |
| Model | SandForce SF-2281 | SandForce SF-2281 | SandForce SF-2281 | SandForce SF-2281 |
| Street Price | $159.99 | $209.99 | $329.48 | $409.99 |
| Price/GB | $0.89 | $0.87 | $0.92 | $0.85 |
| Check Price | Click Here | Click Here | Click Here | Click Here |
Current pricing on the Corsair Force GS 240GB is $209.99, which places it right around $0.87/GB. While this isn't the cheapest option out there, it certainly isn't the most expensive either. Considering how fast this SSD is and the fact that Corsair is aiming this product at the extreme enthusiast category, it's quite nice to see that they haven't gone overboard with the price. That said, I'm not too convinced there's any reason to take the Force GS over the older Force GT, but at a difference of only $10, there's not a huge reason not to either.
Warranty on the Force GS is a very standard 3 years and those who've dealt with Corsair customer service will know that it's generally going to be a pleasant experience. However, it would be nice to see Corsair jump into the 5 year warranty bandwagon especially with other vendors such as Intel, OCZ, and now Samsung in the mix. One of the big reasons for Corsair's success in the power supply market is because of their industry leading 7 year warranty, which I think speaks volumes on a company's faith in their products.
Bottom Line
At the end of the day, the Corsair Force GS 240GB is yet another ultra high performance SandForce based product with proven components at a reasonable price. Power consumption is higher than expected and warranty is only a standard 3 years, but those looking for a fast SSD backed by the Corsair name, the Force GS 240GB is a product worth recommending.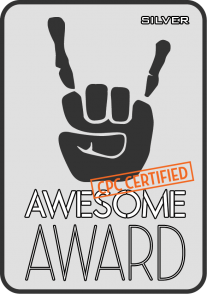 Special thanks to Corsair for making this review possible!
The Corsair Force Series GS 240GB is currently available on Amazon.