Corsair Force Series GS 240GB SSD Review
Navigation:
Corsair Force GS 240GB Performance
Anvil Storage Utilities
Anvil Storage Utilities is an excellent all around benchmark for testing many different functions of SSD performance. For our purposes, we ran the benchmark through both 0 fill mode (compressible data) on the left and 100% compression (incompressible data) on the right.
Again we see some pretty good numbers here with Anvil Storage Utilities. Looks like the Corsair Force GS 240GB will probably end up right at the top of all SandForce drives on the market. Let's continue to see some PC Mark 7 real world testing results.
PC Mark 7
The PC Mark 7 storage test tests the SSD under many different real world tests such as gaming, video editing, etc. This is most representative of the SSD's performance under real world situations and therefore is the only benchmark used for comparison between different SSDs.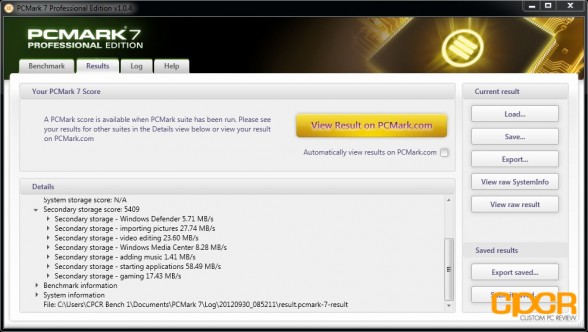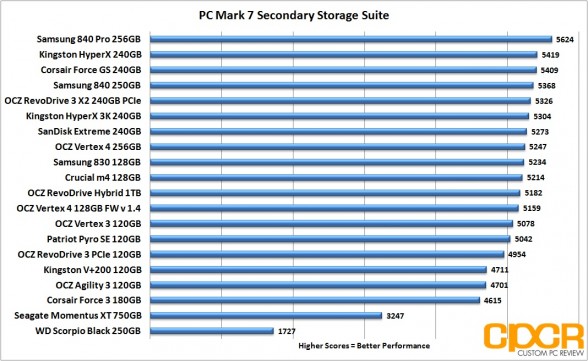 In PC Mark 7, the Corsair Force GS 240GB is very fast, coming in right behind the newly introduced Samsung 840 Pro and the Kingston HyperX 240GB also with SandForce 5.03 firmware.